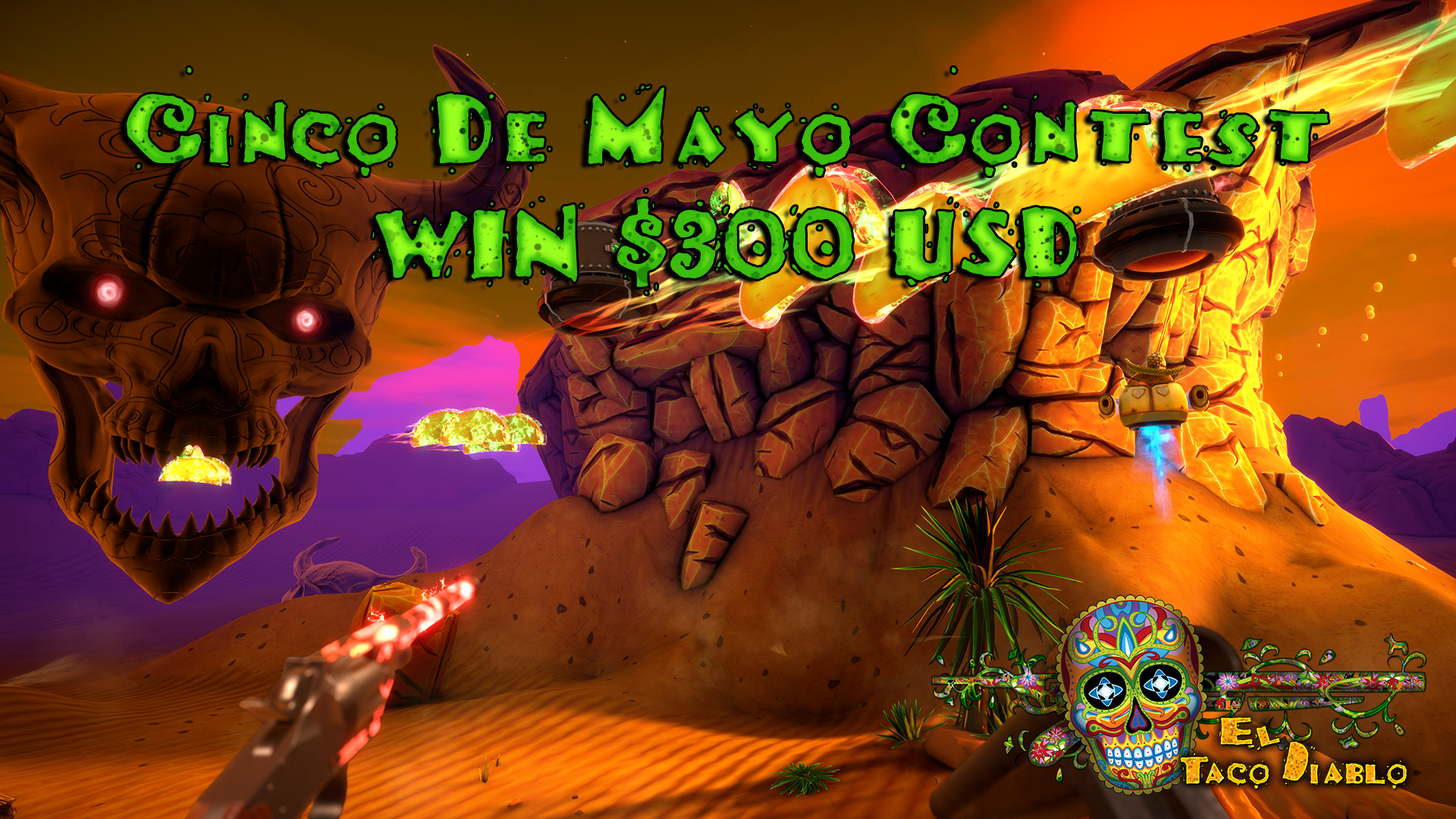 Hi Everyone,
In order to help build the community around El Taco Diablo and also promote the competitive aspects of the game I have decided to start a small competition.
What you have to do in order to compete is the following:
Play El Taco Diablo and reach the #1 spot.
If you have the best score (time alive) on May 5, 2019 at (5pm EST/ 2pm PST) then you are the winner.
Rules:
1. No Cheating! Video of the run is required.
Join our Discord channel (https://discord.gg/RrhPcvt) and post your score and video for verification by peers and developer.
2. Using obvious major bugs to your advantage is not allowed. Developer has final say what is considered an obvious major bug. (Major is consider a bug that changes the gameplay somehow)
3. No developer of El Taco Diablo or person related to the developer is allowed to win the contest, they can however compete.
Winnings will be sent using PAYPAL shortly after competition has ended.