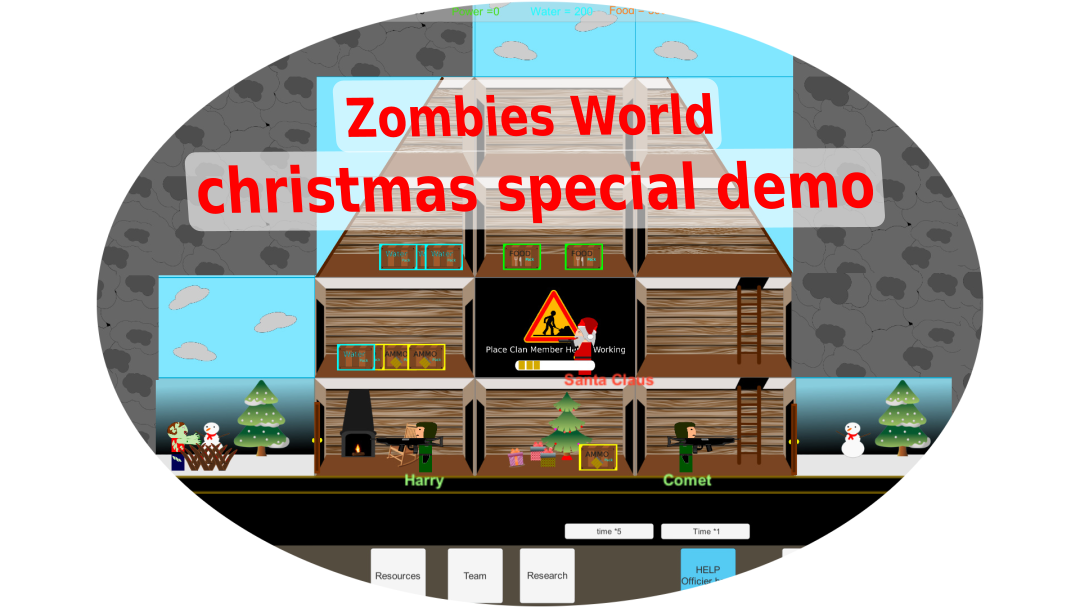 For this occasion FolleGame has developed a new demo playable on the Christmas theme with all the next improvements planned for version 1.4 which is coming soon.
Not all the features are present in this demo but the gameplay improvements are all there ! (I'll list all the improvements in the devlog of the upcoming 1.4 version)
For this devlog, I present you this demo on the Christmas theme.
The Zombie apocalypse has spread all over the world, survivor communities have been created and children are waiting for Santa Claus' toys and sweets....the only problem is that the Zombies have arrived at the North Pole. Luckily a military team has been sent to find Santa Claus and defend him from the Zombie Goblins. Take care of Santa Claus as he will be able to build you rooms specially designed for this demo.
The trap system is also unlocked for your soldiers to place and test the trap system.