Can you and your partner light up the Christmas Tree?
Ho Ho Ho! Christmas is almost here! To celebrate, we have released an update for We Were Here Together on Steam. The explorers have set up the Christmas tree inside the basecamp of We Were Here Together and are looking forward to opening up their presents, but before they can do that, you and your co-op partner will have to figure out how to turn on the lights! You might find yourself in places you've never been before…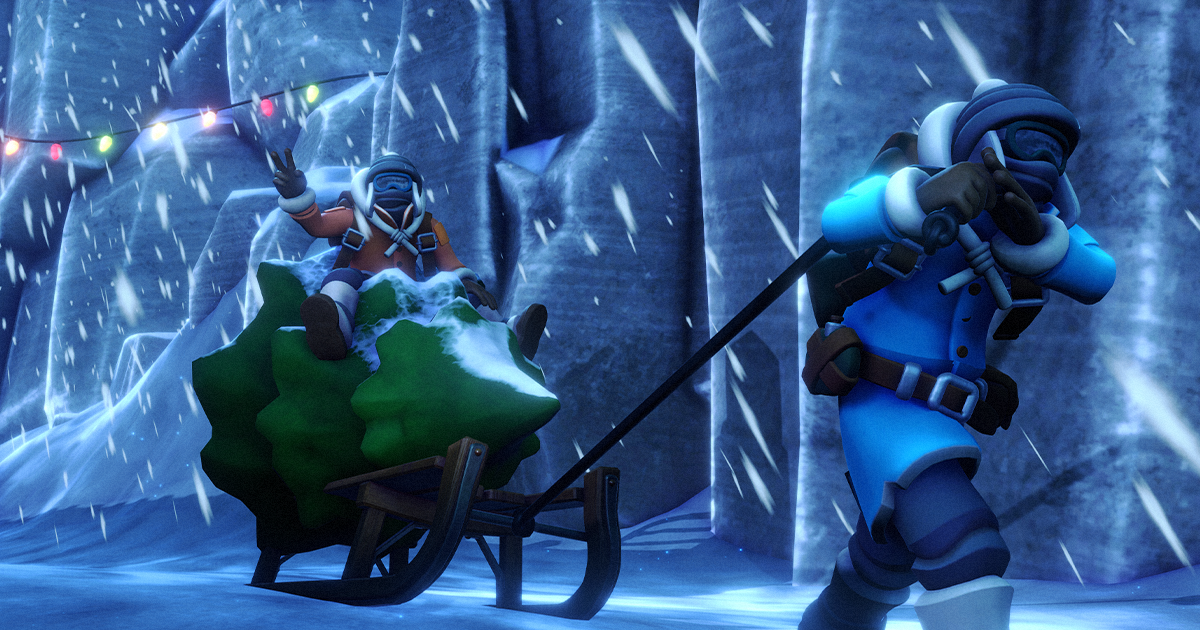 The update also features a collection of improvements and fixes! Here's the changelog:
New Features:
Added a christmas themed puzzle to the basecamp. *SPOILER*

Revamp of the default controls. Player who have played before will keep their settings.

Skipping a cutscene is now done by a HOLD action.
Resolved Voice Issues:
The incoming voice volume is no longer bound to master volume. This should fix some volume issues with the voice chat.

Added experimental audio settings - marked in yellow - to test out. We would love to hear any feedback regarding the functionality of these settings. (The 'Microphone level' slider is set to your system level by default. Adjustments are directly applied to your system microphone level)
Resolved Issues:
Intro animation Wall is now synced properly.

Mirror Room paintings should no longer fully rotate when clicked once.

Players should no longer be able to jump in or out of a rotating door in the cave while it is rotating to prevent softlocking.

Added proper controller button images to the menu.

Fixed several desync issues in the mirror room.

The purple orb pistons should now be retract on both sides in the mirror room.

Optimized a ton of meshes throughout the game increasing performance.

Selected button behaviour in the menus should now be more intuitive and consistent.

Fixed several audio effects.

Fixed some edge cases around inviting and leaving a session just before starting.

Gamepad horizontal/vertical look speed should feel more consistent now.

Changed some visual UI elements throughout the game.

Fixed several seams in meshes throughout the game.

Fixed an issue where spamming the 'switch side' button in the lobby would cause a desync.

The jesters laugh no longer cuts out during the alchemy cutscene. *SPOILER*

Added some additional sound effects throughout the game.

Fixed an issue where players would end up in a softlock if their partner disconnected when inspecting a world element.

In-game menu should now work properly with a D-pad.
Known Issues we (still) intend to fix:
Credits will be made legible.

Looking for a substitute for performance-heavy fog.

Desync of player position in rotatable doors.

Textures that might be incorrect.

Visual inconsistencies in the throne room.

Falling through the world in some specific edge cases.

Several game freezes.
New features we are looking into:
Color blind support.

Additional voice chat options.

Collectables.

Additional checkpoints for Chapter 7.