Hello everyone!
---
WOW. What a week.
We have been working our tired butts off getting ready for Greenlight, and the time has finally come! CHKN is now on Greenlight! We have worked hard to get to this point, so hard that I think our artist has been living in the office. Poor Kevin!
Now it's up to you to help us get Greenlit. Visit the page here to give us a vote! We are an independent studio and we appreciate the support our loyal community has shown so far.
To learn more about the game, we have released a free Alpha which you can download through our IndieDB page as well as the CHKN Game site. When you play, let us know in the indieDB forum what you think!
Stay tuned for more news and to find out if Kevin ever goes home.
---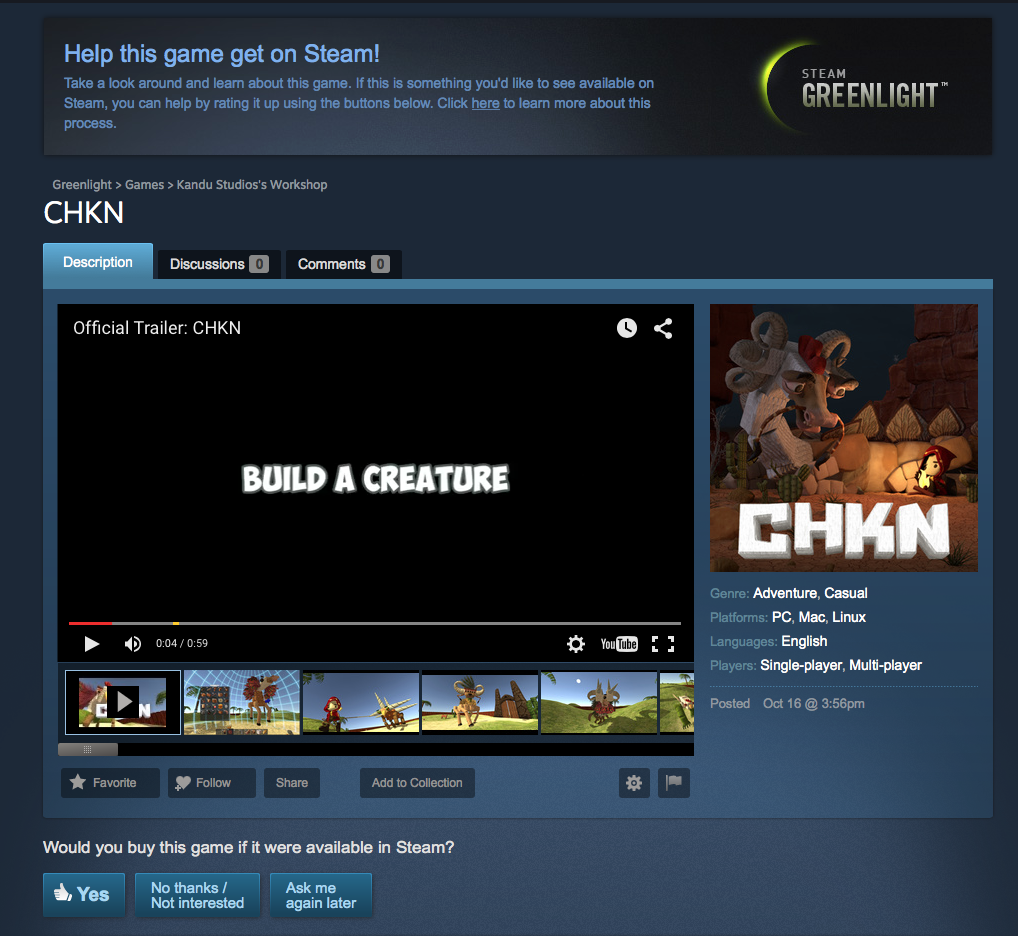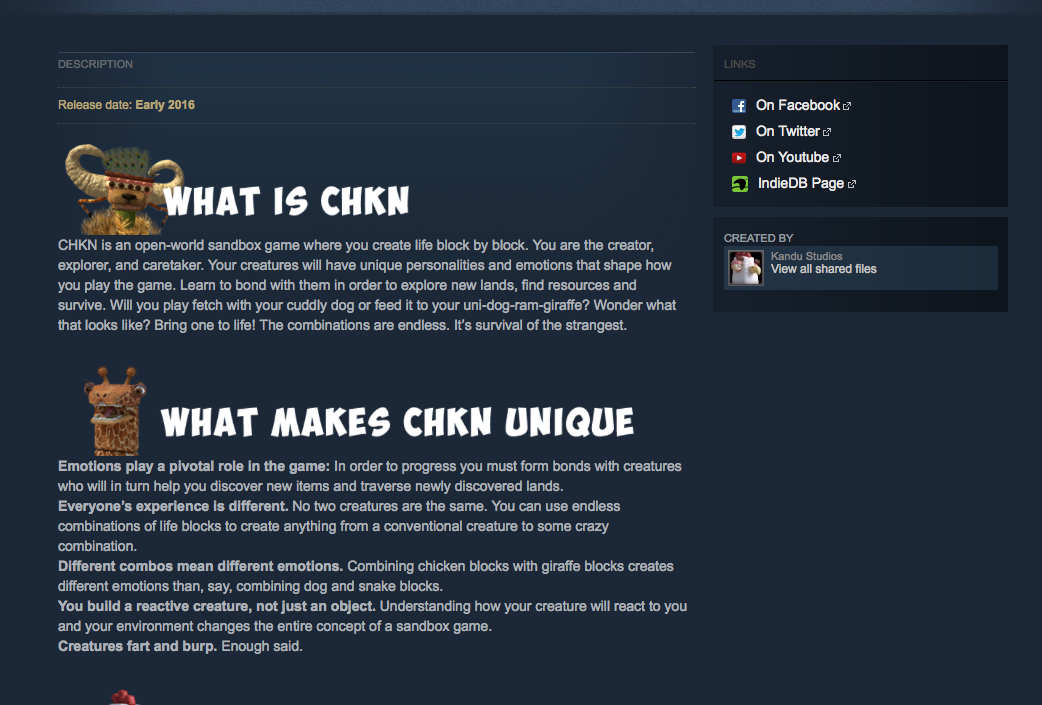 Check out the Official Trailer!
And subscribe to our YouTube page for more videos and tutorials.