We are fast approaching the one week mark after we launched on Greenlight last Friday and it has been met with such enthusiasm, creativity and weirdness. As of writing this article (October 21, 11:00PM) we are #1 on IndieDB, #19 on Steam Greenlight, and our demo of CHKN has been downloaded more than 4500 times!!
Now is where we thank you guys for all your antics, your support, and all the terrors you have created so far. We love watching you guys laugh and have a blast figuring out crazy (and sometimes monstrous) ways to bring these creatures to life.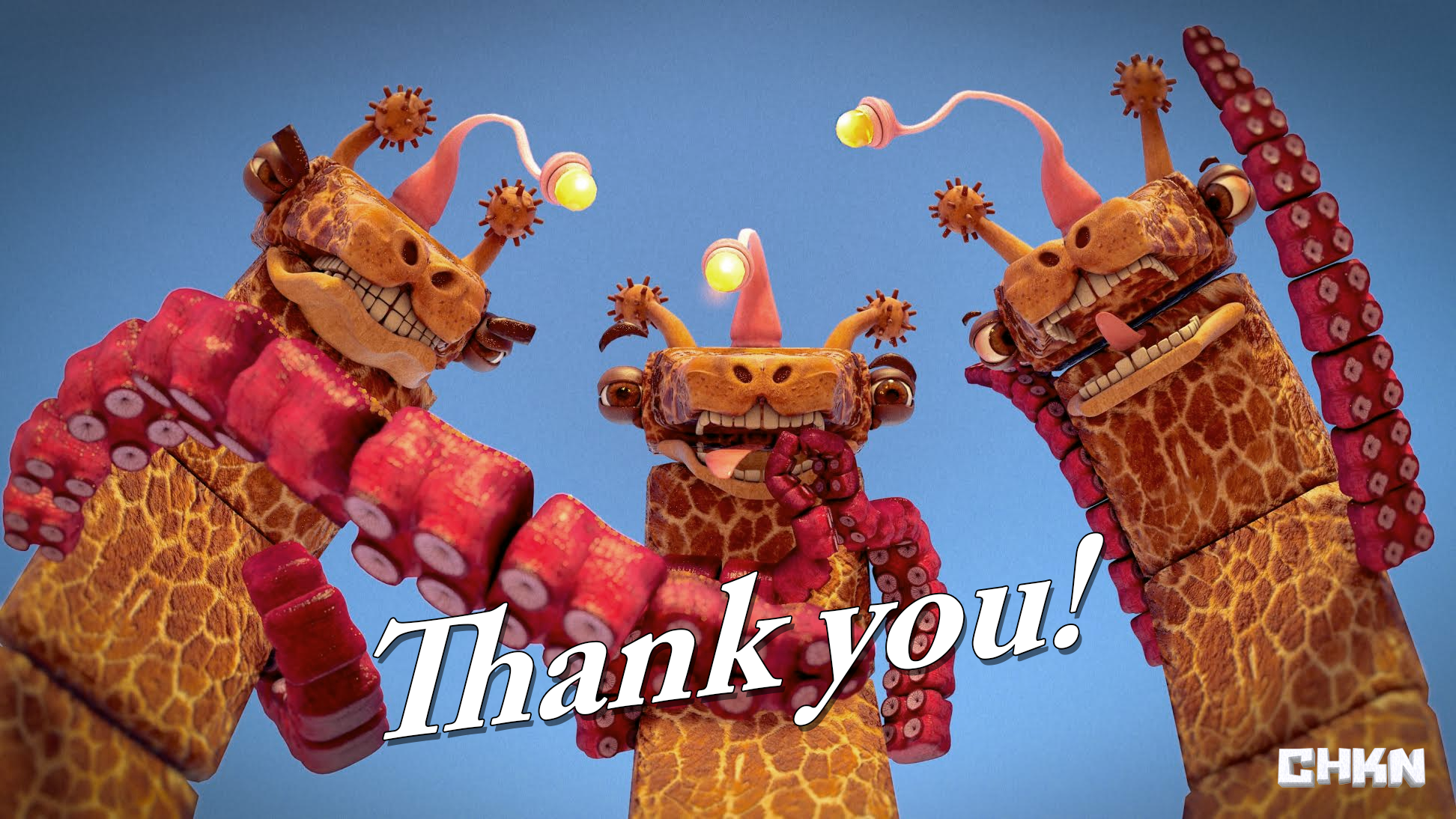 CHKN is now in it's alpha form, which is why we are offering a free download of the demo while we are on Greenlight. We chose to do this in order to get feedback and opinions of the game in it's current form so we can make improvements and changes. The community plays a huge part in the development of CHKN, which is why we'd like to encourage you to use our forum, keep creating videos, and keep commenting so that we can take notes. We are always listening and watching (in the creepiest way).
We are super excited for the future, we have a lot more planned for you, and a lot more work cut out for us!
See you all soon, and thanks for the support!
Sincerely,
Team CHKN.
P.S. Don't forget to vote us up on Greenlight!