Chiptune Music in Old School Musical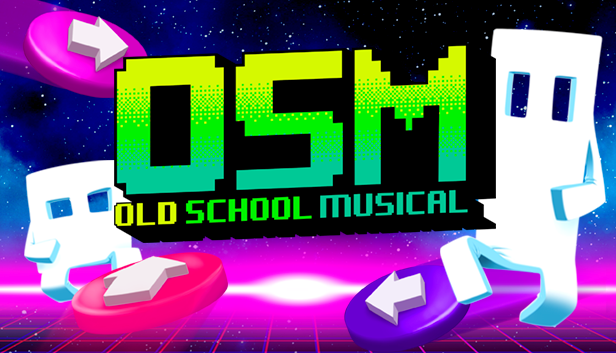 Join Old School Musical's fellowship(tune)! As you already know, Old School Musical is a wacky rhythm game (no, really?). And what would a rhythm game be without an epic soundtrack? As both music and retro video games lovers, we wanted to combine our two passions for our debut game, and deliver the most perfect OST for OSM. And what would be better than the melodies that rocked our childhood? Everybody say "weeee" to chiptune! "Ok, you impertinent rascal, but what's chiptune?" you might ask. Say no more, here's a presentation of this unappreciated musical stream to sound more sophisticated to your next garden party.

The chiptune music genre, also known as chip music or 8-bit music, appeared in the early 80s, as personal computers, video games consoles and arcade machines became more popular and accessible to everyone. Its unlikely name refers to the 8-bit sounds old computer systems and retro consoles made: technology is here used as core instrument of this music style. Video games from the 80s and 90s highly integrated these sounds to create epic soundtracks, which became emblematic of the period; what would your favourite retro game be without its iconic theme? Yes, I'm asking you, dear sir & madam!

Today, chiptune has made a name for itself and became a genre in its own right, derived from synthwave and more widely electronic music. Many talented artists proudly represent it, including our dear friend Dubmood, who composed, alongside Zabutom, Hello World, Yponeko and Le Plancton, OSM's soundtrack. We can't wait for you to discover over 50 chiptune tracks in Old School Musical, and we sincerely hope that you'll enjoy it as much as we do! The OST will soon be available on music platforms, so you know what to play for your next garden party (you naughty boys and gals)!

While waiting for the game to be released, you can already check our amazing chiptune artists discography:
Le Plancton

You can also check our social media if you wanna learn more about the game:
Follow us on Twitter
Like us on Facebook
Visit the Official site
And considering the game is coming tomorrow, you can also add the game to your wishlist on Steam too!