November was full of events. The game passed Steam Greenlight on 23rd and it's moving towards the closed alpha in January 2017. There were some interesting updates during Greenlight (Linux Vulkan version, localization). You can read more here.
November update was all about tweaks in UI, few changes in gameplay and small AI refactor. Let me tell you about some of those changes in detail. There is new search window for galaxy view so you can quickly find any planet or star system. Report window was redesigned and new filter feature was added.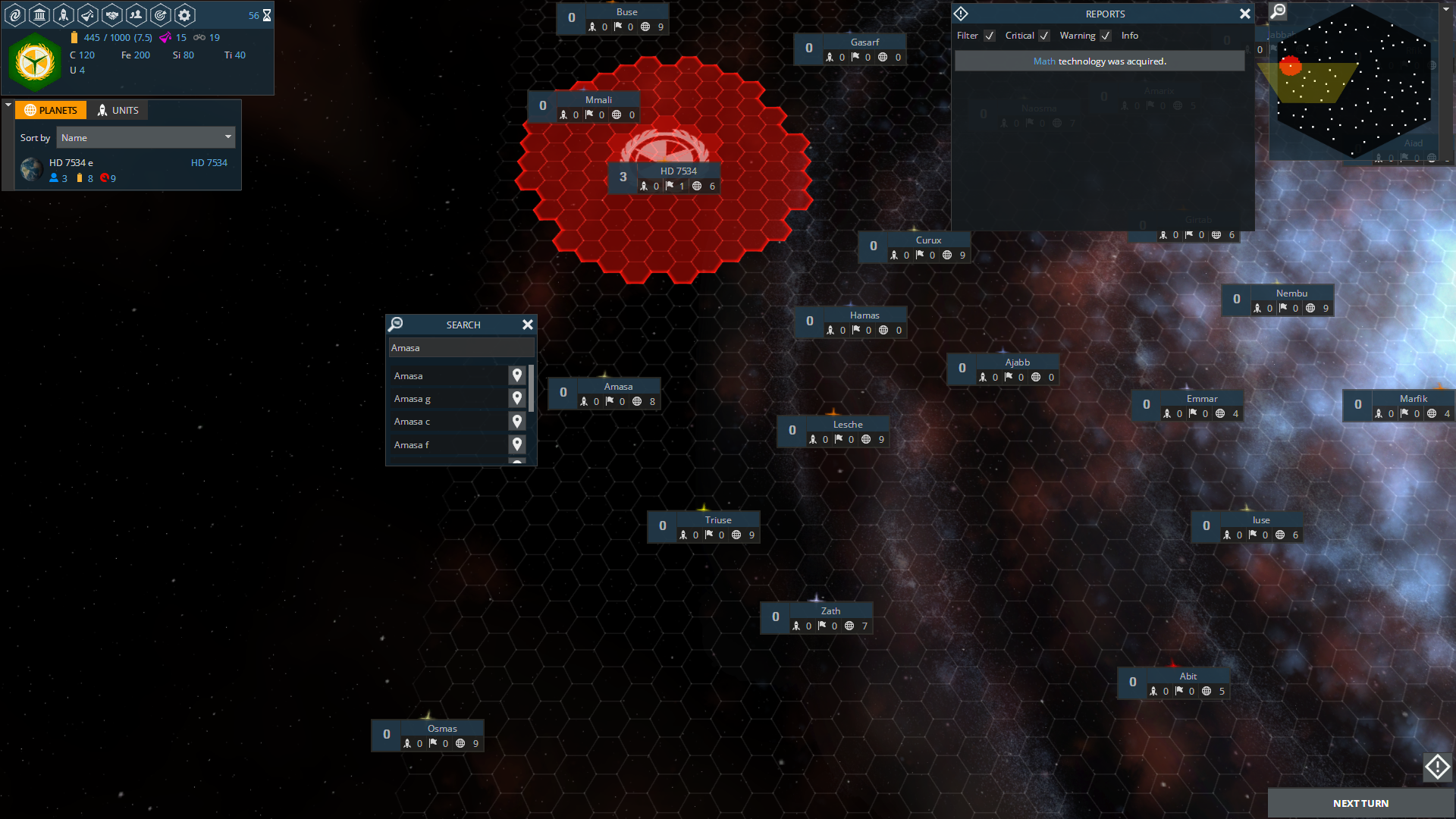 Filter was added to Galaxy Overview Unit panel. Units have more info icons in the list now with the information if there are on orbit, in dock area, active trade route etc
Victory panel with statistics was redesigned and victory type info was added.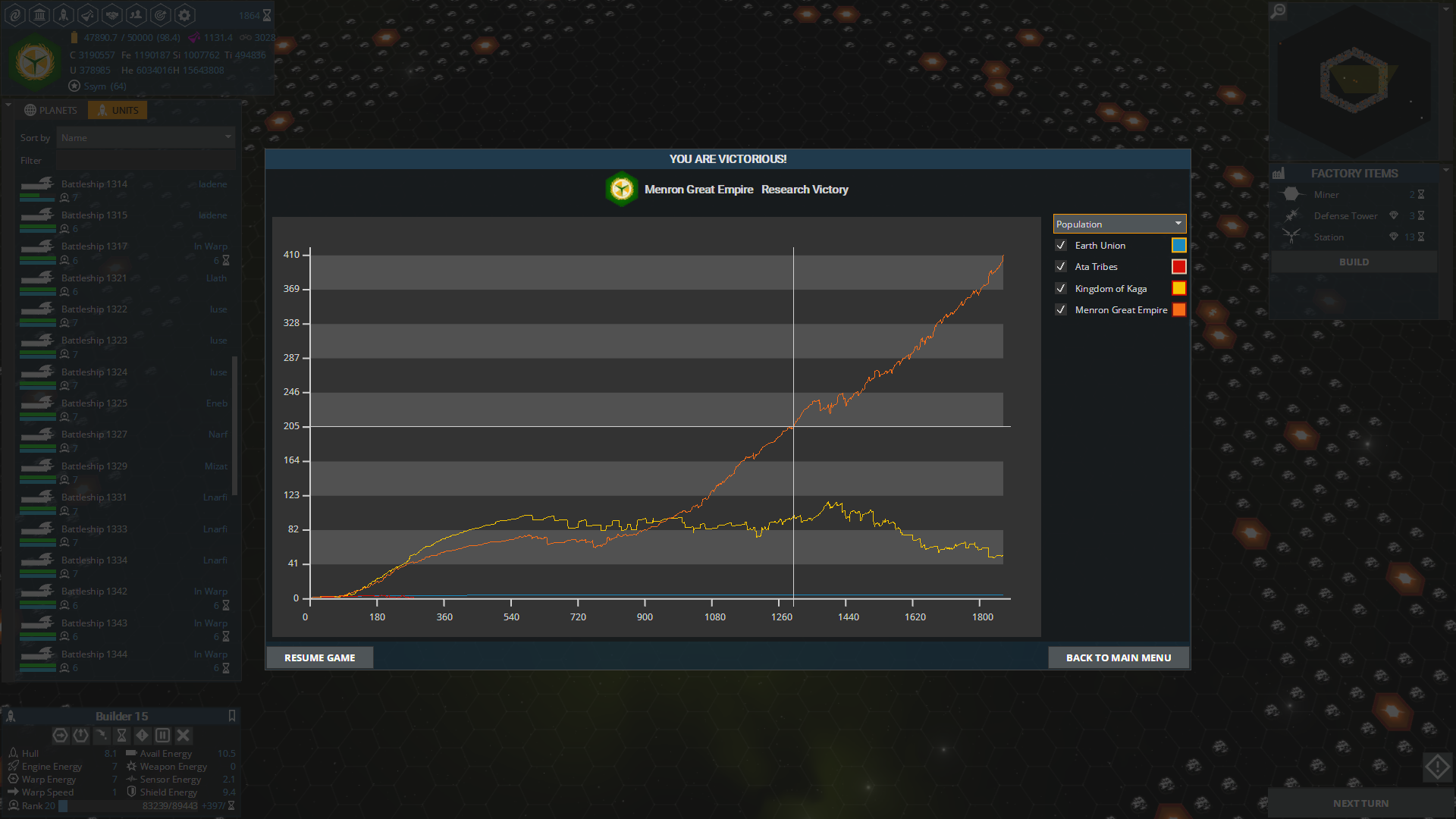 And there is more:
Every saved game has special info for UI now, so you can see race, turn and date
Xenko engine was upgraded to v1.9
AI refactored to assembly
Star name generator added
Max unit rank set to 20
Hotkeys changed to be more Civ like
Minimap redesigned
UI state save feature added
That's it. If you are interested in development process there is public Trello for CoG.