You find yourself alone at your booth at the Boston Convention and Exhibition Center. A mob of caffeinated gamers waits just outside the expo floor, 30 feet from your booth on the same aisle as the entrance. As Europe's "The Final Countdown" ends as the stampede runs into the expo floor to get a glimpse of the DuckTales remake.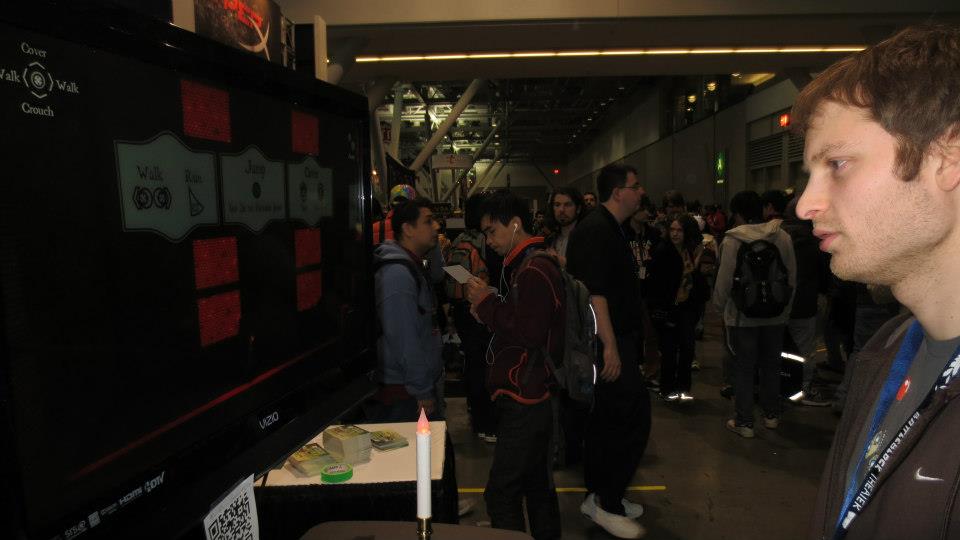 A few of them stop at your booth to pick up one of the XBox controllers placed enticingly close to the swarms. You hand them business cards. You pitch them your game. Maybe they buy a Desura code if they're in an especially good mood. They leave as you thank them for playing your humble little game.
You do this.
Seventy.
Thousand.
Times.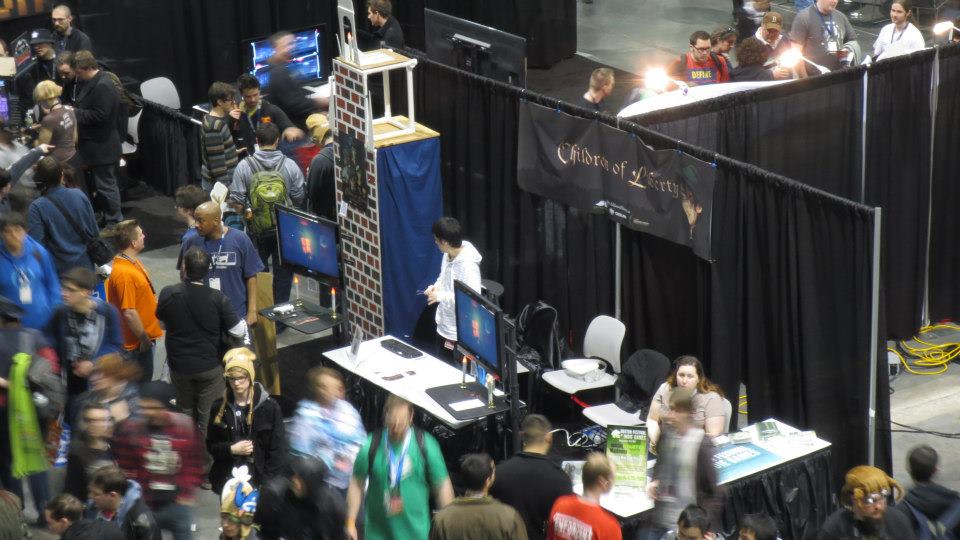 Welcome to PAX East.
In case you missed it, we were at PAX East a couple weeks ago. No, we weren't in the Megabooth. They didn't let us in. We were instead placed right it the Heart of the Swarm near the Southeast Entrance, across from Team Meat. Three days in a row we stood there, pitching the game, letting people play it on our newly purchased computers and HDTV's (which refused to cooperate with us for the entire weekend. All manner of freezes, lockups, and zero video signal). Luckily when it DID work, Children of Liberty looked great. 100fps, 720p, glorious hand drawn animation. Overall a fantastic showing. If you came by the booth, make sure let us know in the comments!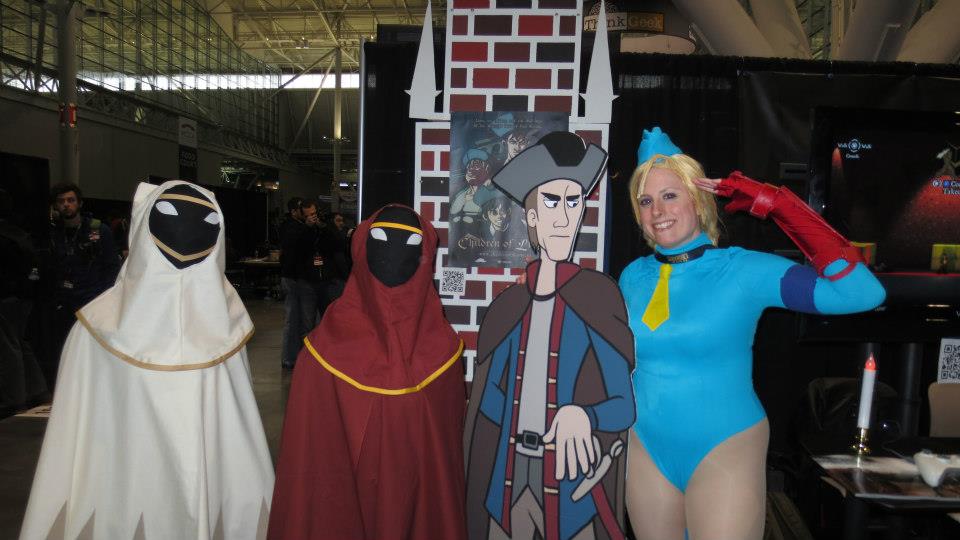 Were you one of the lucky ones who got to get your picture taken with Paul Revere?
Of course, we were not showing off the old build, but the one we've spent the last year revising, which is now available on Desura! Here are the latest patch notes for 0.4.1:
ADDED
Freedom Trail marks to hangers.

Victory image to end of level.

Move sign now reads "Walk/Run"

AUDIO

Rolloff and volume adjustments.
FIXED
A bug where corner takedown option would not disappear, causing the player to teleport back to previous locations.

A bug where game would not load trailer at end of level.

A bug where player would respawn off-track.

Checking cover while walking.

Direction of main menu trailer.

Front hitbox and hanging trigger moving around.
REDCOAT
All this on top of the year's worth of changes we made for 0.4!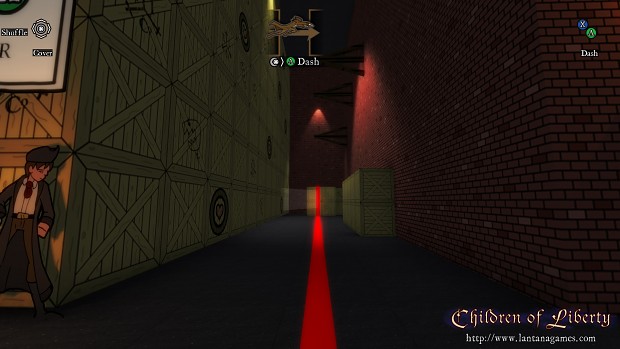 We have a lot on our plate at the moment, talking to all manner of people, companies, and press about the game. Keep an eye out for it, and please help alpha fund us on Desura and vote us up on Steam Greenlight!
PAX East was incredible, but I'm glad it's over.