Theme Music
Chesster is filled with immersive visuals, pulling players into the past as they explore the grounds of a massive castle. However, this immersion is not complete without music! Stepping up to this challenge is composer Kevon Cronin. Kevon has done an amazing job on our theme using top notch software as well as recording real instruments to achieve maximum effect.
Shhhhhhhhh!
Your meanderings in the game will eventually bring you to the library if your skills are good enough. This is the 7th and second to last level in the game, things will get difficult here!
Here is the final 3D model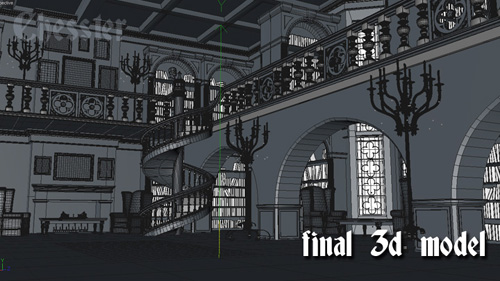 After texturing and lighting this model, we are left with the straight 3D render.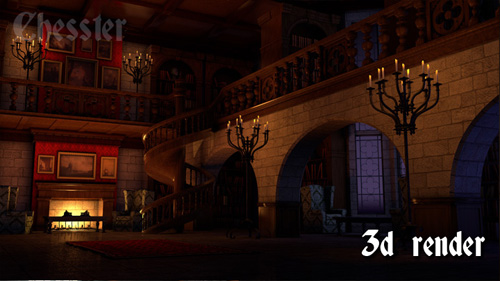 Its looking pretty cool, but there are a lot of fine details I like to bring out in compositing. Below is the final result!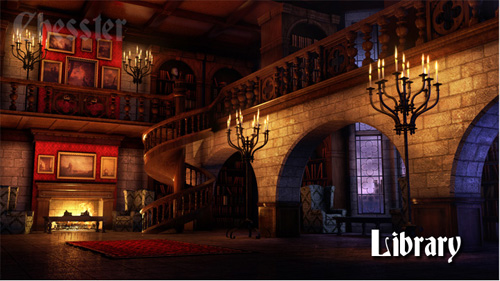 Only one level to go!
Puzzle Mode!
It's fun to mach pieces, score points and collect treasure, but the particular match 3 mechanics in Chesster allows us to bring you even MORE! Chesster will also include 64 individual puzzles where you will have to clear certain pieces on the board in limited numbers of moves. Lets take a look at how this will work...
Here is a simple puzzle where the player is allowed two moves to clear all pawns on the board.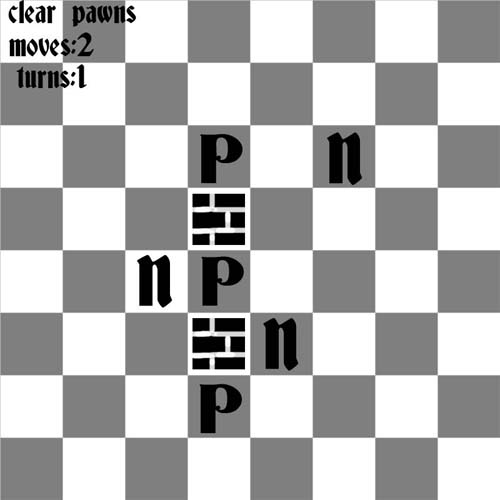 In puzzle mode, all the mechanics from the main game are present. That means combos will clear bricks and pieces will fall to fill in any empty spaces. Can you solve this one?
Here's how it will work once puzzle mode is ready in the game. We'll move two knights so that we get a combo.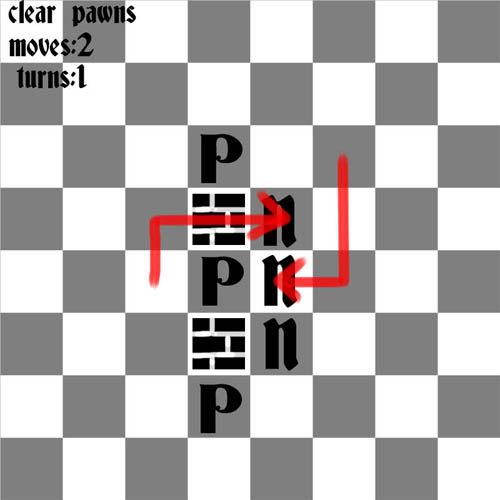 The knight combo will clear the bricks (and the adjacent blank spaces which will be filled with a special piece in the game which will be used as filler and can be "jumped" on by game pieces, unlike bricks).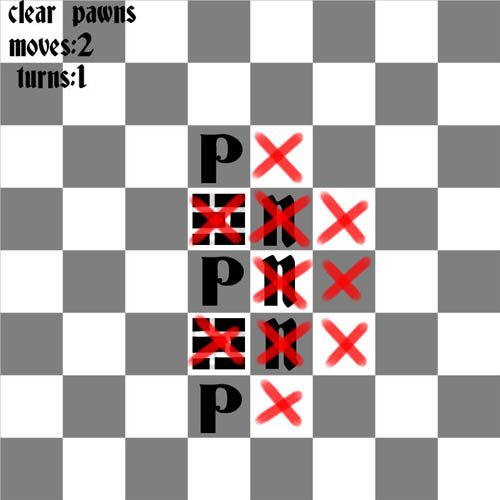 Now that the bricks have been destroyed, the pawns will fall to fill in empty space.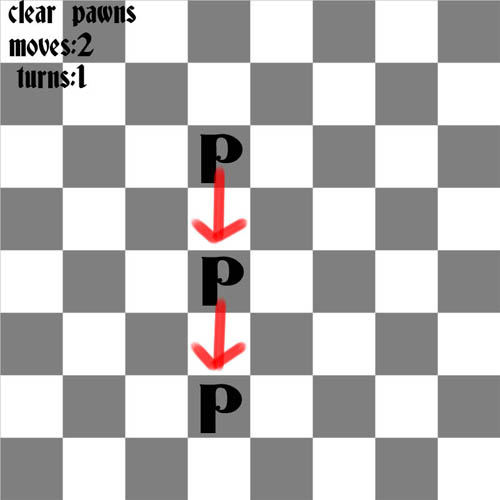 Once the pawns settle, they connect as a combo and are cleared!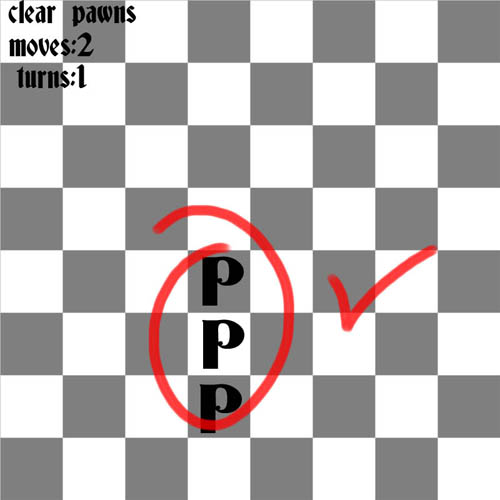 Each level you complete in the main game will unlock 8 puzzles in puzzle mode. Easier puzzles will have fewer moves while harder ones will have more moves and involve multiple turns!
Here's another easy one. Can you solve this based on the solution above?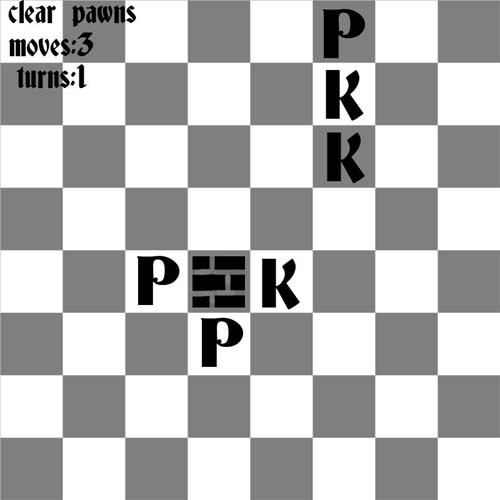 New Level Integration
The next demo will have three levels, the dungeon (demo 1) as well as the Castle Walls and Courtyard as well as the puzzle mode. Level progression has been implemented...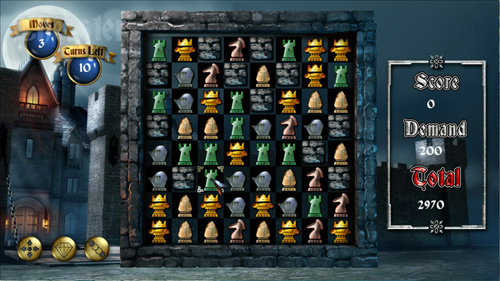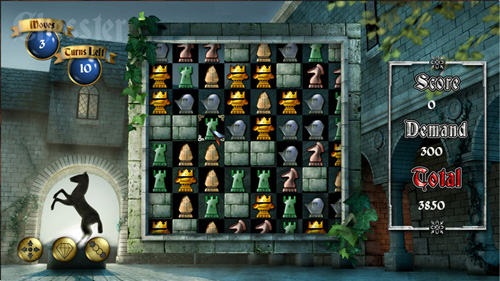 Captains Changelog
- Fixed background image resize bug
- Fixed the spike bug (the first spike sometimes was removed just after appear)
- introduced the new assets into the pipeline
- Fixed bug that would cause some frames of destruction animations not to load properly displaying the placeholder frame (empty frame)
- Fixed bug that would lock the selected piece even if you escape to main menu and then started a new game
- Fixed bug that would cause the game to run into a infinite loop situation where it tries to spawn a piece that doesnt match to it neighbors. There is a timeout now that prevents this situation
- Introduced the level sequencing (level 1 -> level 2 -> level 3) and score totalling between them.