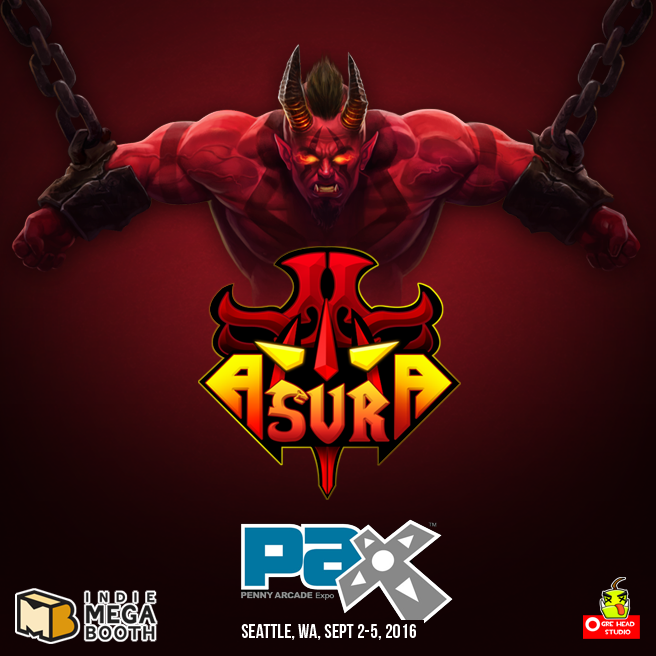 Super excited to announce that we will be showcasing our upcoming game, Asura, at PAX West in Indie Mega-booth!
The full roster of games available at Indie Mega-booth can be view over HERE.
Asura is a hack 'n' slash game with rogue-like elements and procedurally generated skill tree where in you play as a demon reincarnate. The game has been greenlit on steam recently and is planned to release for PC, Mac & Linux.
We invite you all to drop by our booth (#855) and check out Asura! Would love to see you play our game and also to hear your feedback.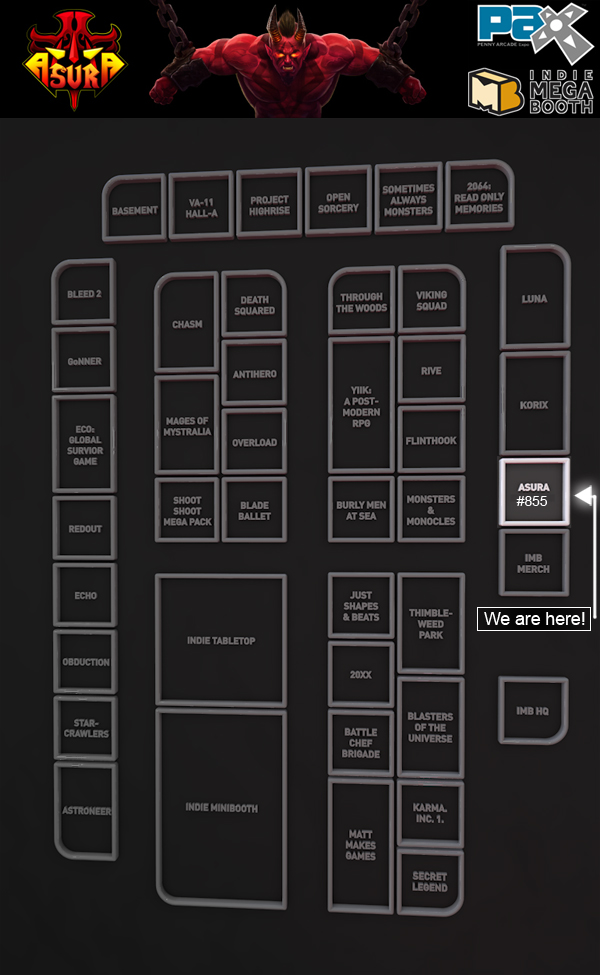 You can know more about the game via below links:
Website
Asura Trailer
Press-kit
Hope you have a great PAX and be safe!
Thank you!