In the last few weeks I've gotten operations back up and running (finally!), and quickly jumped back on the trail to completion. Right away I set to work on implemented cheat codes of a few sorts, as viewable in this video posted earlier. Those cheats include:
swarm [+999 lives]

bloat fly [like big head mode, makes you slightly faster]

spaced [that fancy space gear you always needed]
To add to the cheat-free fun of the game, there are now speed boost and slow time pickups. The pickups are stackable, which can be used to actually lose the swatter, garnering some sweet low-danger score racking time.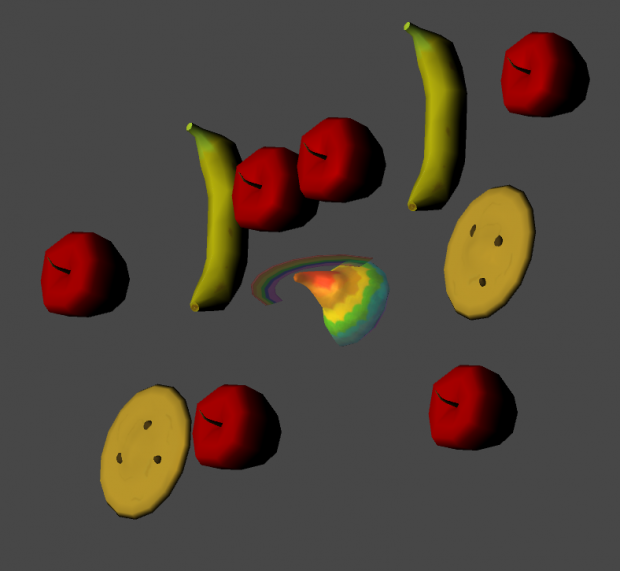 Last but not least, I've made a motion to make some visual sense of survival mode. I didn't really have an idea of what survival mode would look like when I started, and I've gotten to the point where some artistic effort has to be made. As in the picture above, I'm gonna go with the score pickup (poop) redesigned as fruit that would feel at home on a kitchen counter, and the play area themed appropriately.