---
What's new in Diaspora - RPG?
We had a set back aa I fell victim to a power surge which fried my amazingly piecemeal gaming and work computer we are developing Diaspora on. We did not lose anything, but it required a total PC replacement and reason for delay in getting you guys more news about Diaspora! Excuses aside, it was a nice break considering, but back to work we go!
As promised, we will be mixing in "Character Spotlight" articles in between large developer updates. While developing a 2D game, character development takes precision, ambience and extreme care of the smallest of details to allow the player to connect on a personal level with the characters who's lives and destinies are in their hands.
We decided to start with my personal favorite character of Diaspora and one who I have come to really care for and respect her powerful inner-will in the face of such calamity in her short life.
---

Niomi
Wise beyond her short years, thanks to her father and his guidance about the disposition the Abeyan race must endure, Niomi has managed a somewhat optimistic view of the world she lives in and effortlessly manages to find the good and beauty in life even when humans would regard her and other Abeyans as filth. Niomi has a insatiable curiosity and desire to learn as much as she can and better understand the world. The bond between her and her father is unbreakable.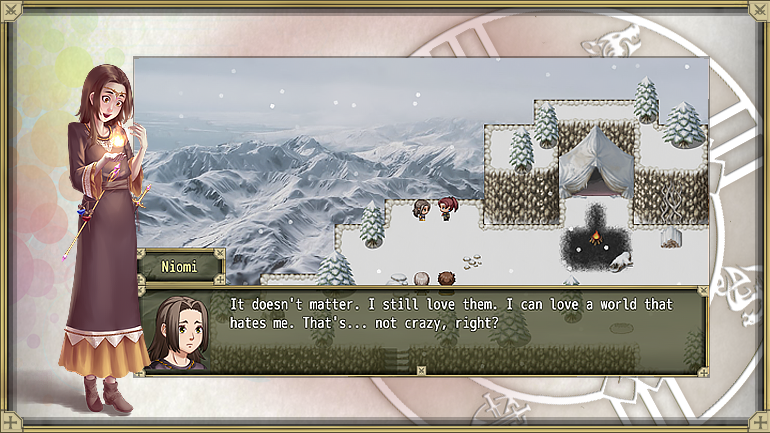 In the world of Diaspora, Abeyans are a type of humanoid who live a very dangerous co-existence with the more dominate human species. While humans have managed to thrive, expand and control the world, Abeyans have never managed to do any of these things and are often times pushed into a nomadic culture that depends on the very small amount of scraps and good graces they can receive by humans around them, when most humans would rather they just go away or not even exist at all.
Leading up to the story in our game, Niomi and her father, Habar, wander from city to city and different continents all over in seek of showing Niomi as much of the world as Habar can. Although their lifestyle is very meager, Habar makes it an effort to provide Niomi with as much as he can to give her a good childhood in a world which makes her slightly better off than most Abeyans her age.
Niomi is very intelligent for her age and because of Habar's constant tutelage about the dangers Abeyan's face, she is more mature as well. However, Niomi hangs on the belief that all things in this world e not as bad as they seem and can manage to find beauty in the bleakest of circumstances.
---

Elemental Magic
Niomi is the parties premier black mage. Her magic gets stronger the more she uses it as with all magic users. In Diaspora there are three main types of elements, they are Force, Carnal and Elemental. Elemental encompasses fire, water, wind and lightning and is the strongest element Niomi has mastered in the circle of elements.
Although small in stature, Niomi is a valuable ally in battle with her magical abilities. However, outside of battle is perhaps where her sharp mind uses her magic to her advantage the most.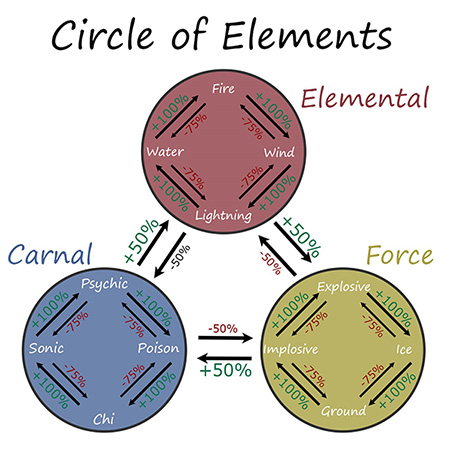 ---