This is taking on a very mario kart type feel by giving each of the players a a ssmall portion of the screen so they get accustomed to the color and also allows the to see and possibly test some of there characters functionality.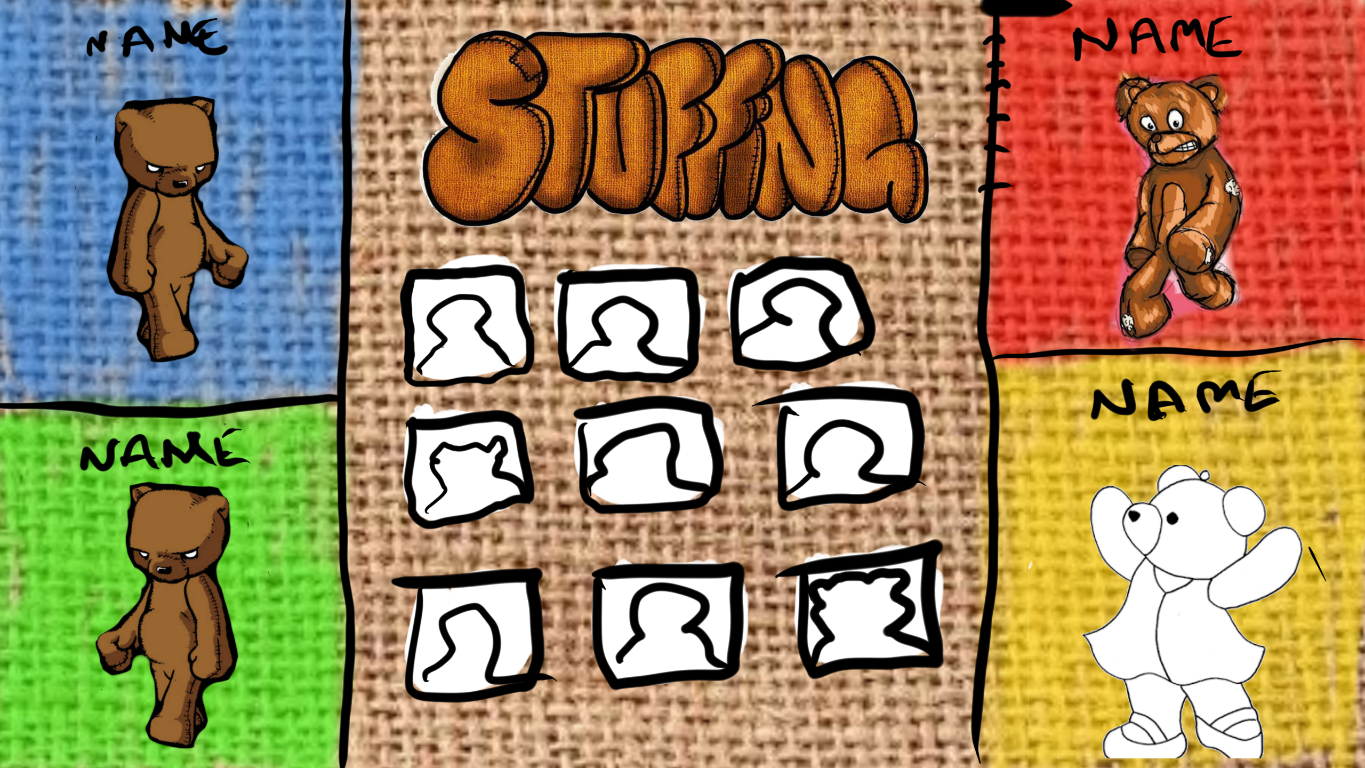 Hope you guys like. The rough.
More updates real soon.