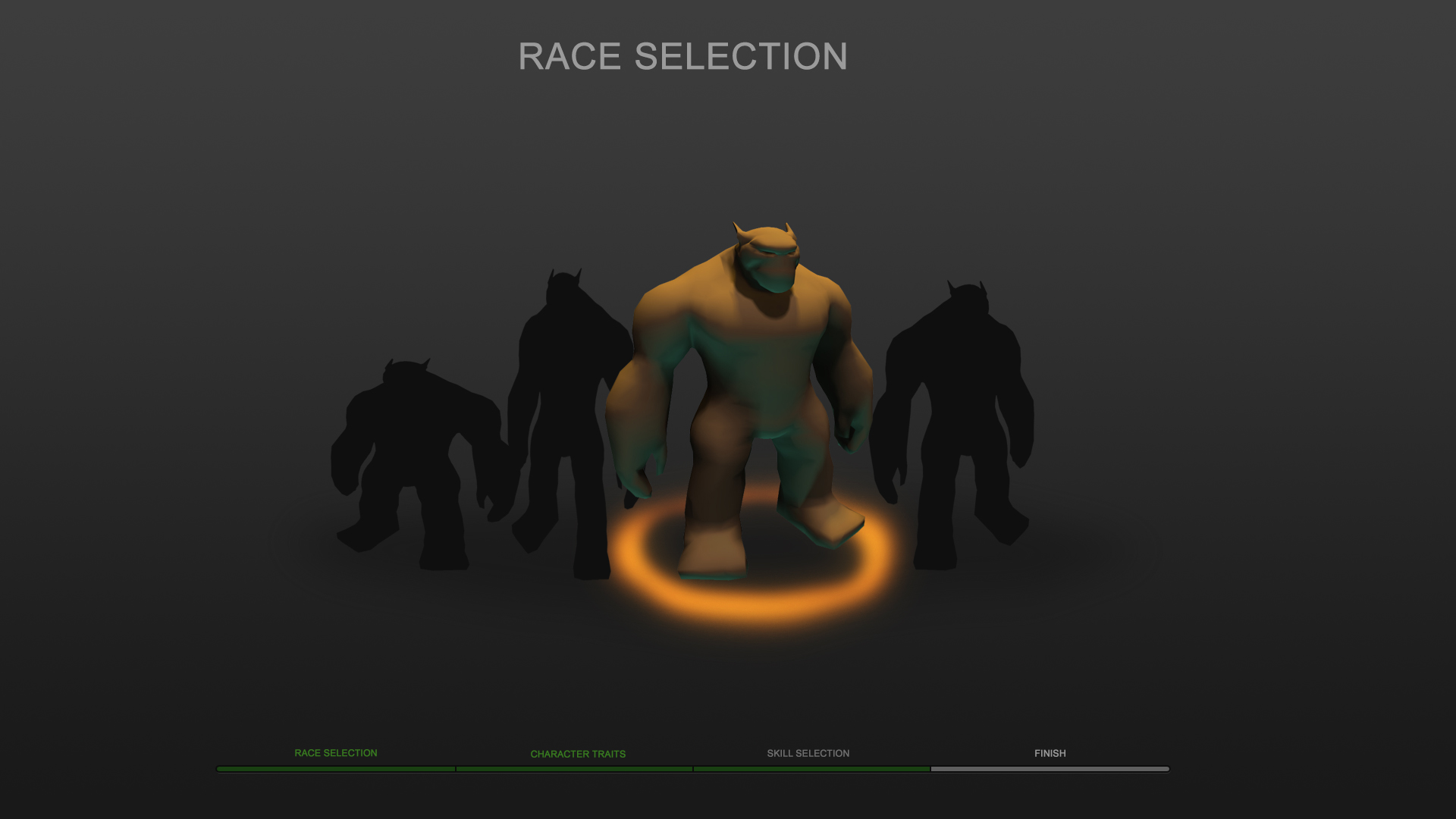 What you are seeing here is the concept image for the creation menu. This will be a four step process that will guide the player through creating their character for the server they are playing on. There are four playable races that will be available at launch ( Human, Gorgane, Egosdian, Dwarves ). We do have plans to open up more races as we progress through development/release, and our intent is to allow Modders to add races as well through a simple tool we have created.
Our creation process will allow the player to select the skin tone, facial features, and basic clothing assets available when first entering the world/server you have chosen. This process will allow the player to define five total skills which can be upgraded or changed within the game.
At the end of the weekend we hope to have this system fully completed with the basic UI elements and controls in place. This is a major step in the direction of releasing the pre-alpha on Desura later this month. If you are interested in becoming part of the development process or maybe just a game tester let us know. We love to read comments and respond accordingly.