Like other areas of game development, getting the UI right takes numerous iterations, even before changes to features require additional changes to the UI. Here, I'll have a brief look at how the character screen in Vigilantes has evolved from its most basic, to its present state.
Starting out with a character screen layout similar to that of Deadstone, the studio's first title, the initial emphasis was primarily on function: allowing the user to access the various functions and presenting relevant information. Here's a screenshot of the early UI, which was sent to Vigilante's art director to bring order to the chaos.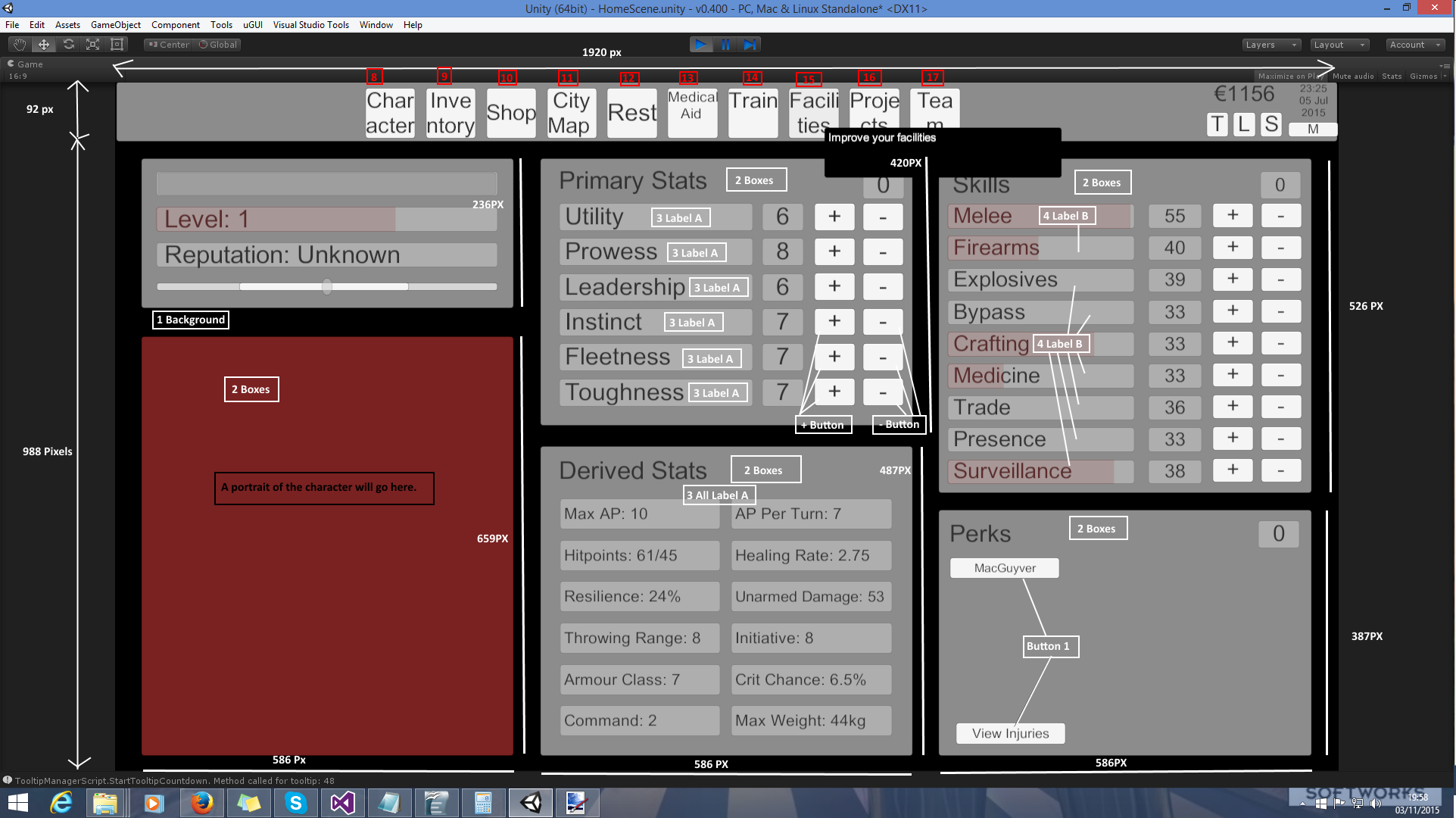 We decided to push the neon theme that is present throughout the game's artwork. There were some problems with this, particularly finding the right colours and layout to give a neon feel, without being an eyesore or noxious to look at. After going through a couple of possibilities, we decided this next screenshot had potential, but would require further refinement.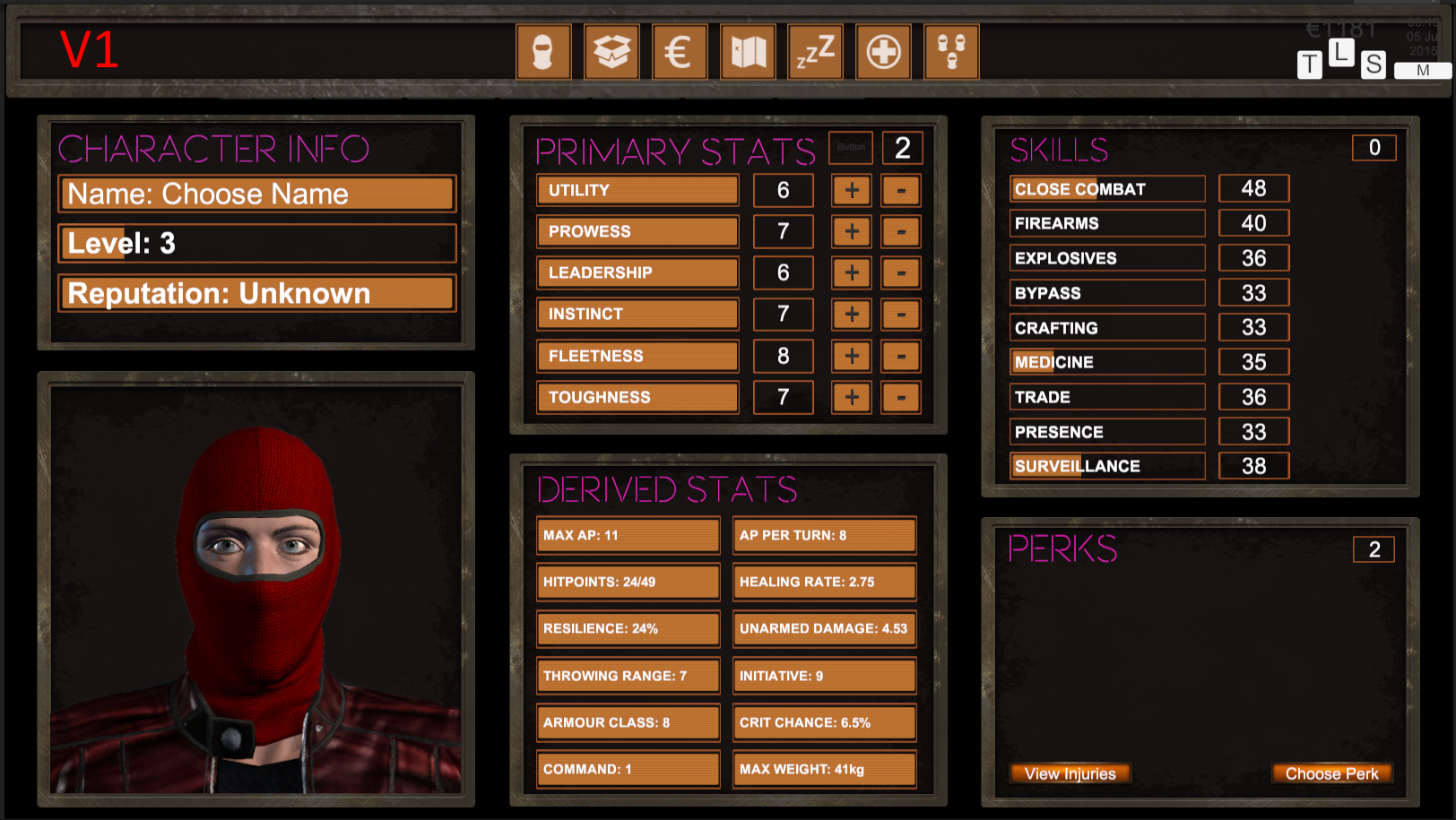 This screen was posted for feedback, which helped draw out the problems. Among the suggestions were that the character UI was too busy, and others mentioned the colour of the box headers. So, back to the drawing board. To deal with the issue of a heavy stat concentration, the perks box was reduced to a button, which would open another screen, and the other stat boxes were broken up with a character portrait. This updated screen was put up for feedback, and 90% chose the newer version, which you can see below.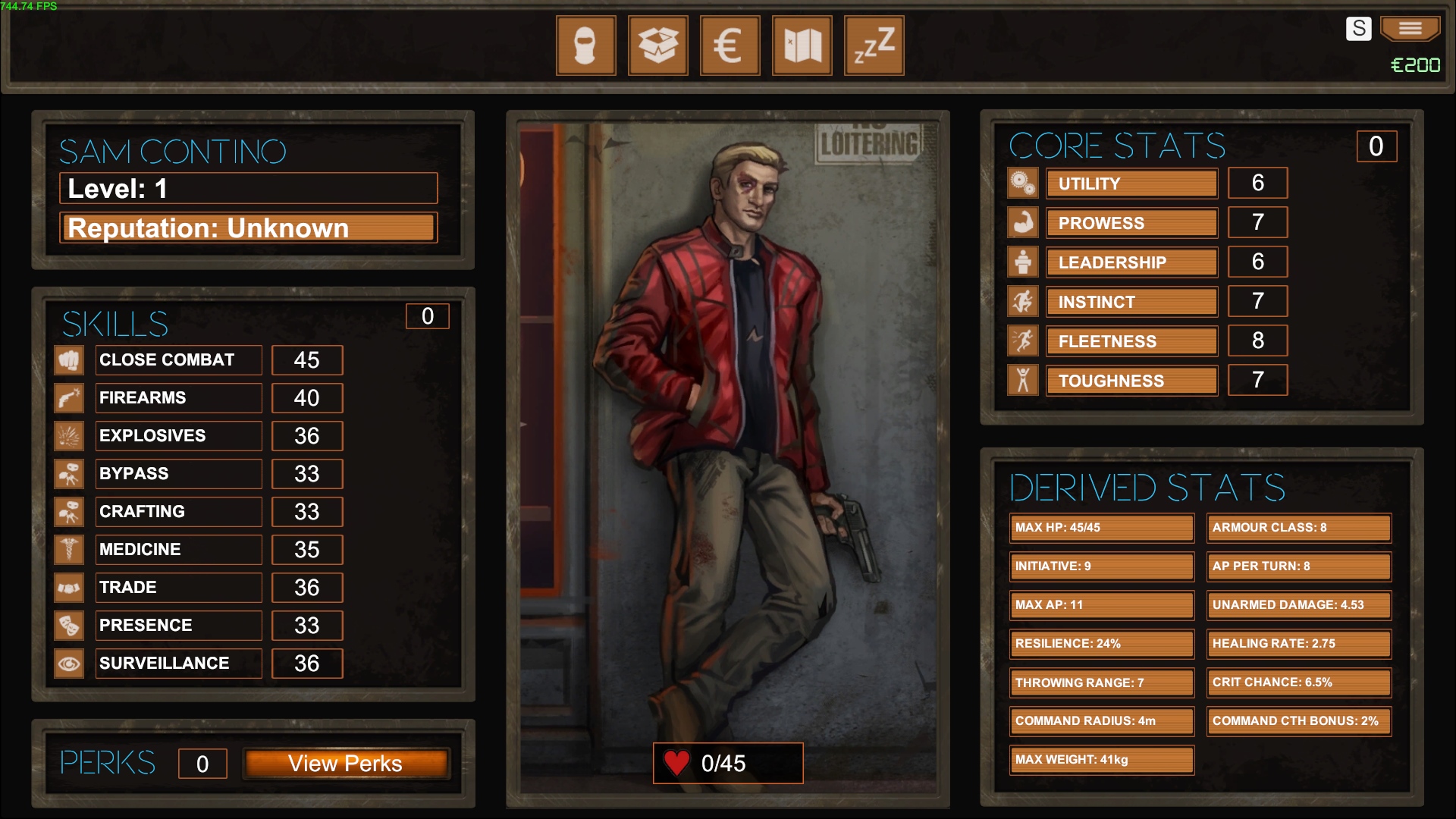 It's likely that Vigilantes character screen won't change too much further, unless *gulp* there is a significant shift in the character system. Thanks for reading, if you would like to leave a question, comment, or observation, please do!