This is an in depth look at two of the recruitable characters from Vigilantes, Elena Furey and Ray Case, with illustrations and models of the characters, and a little of each character's backstory, which hopefully will be voiced in the game.
Elena Furey Illustration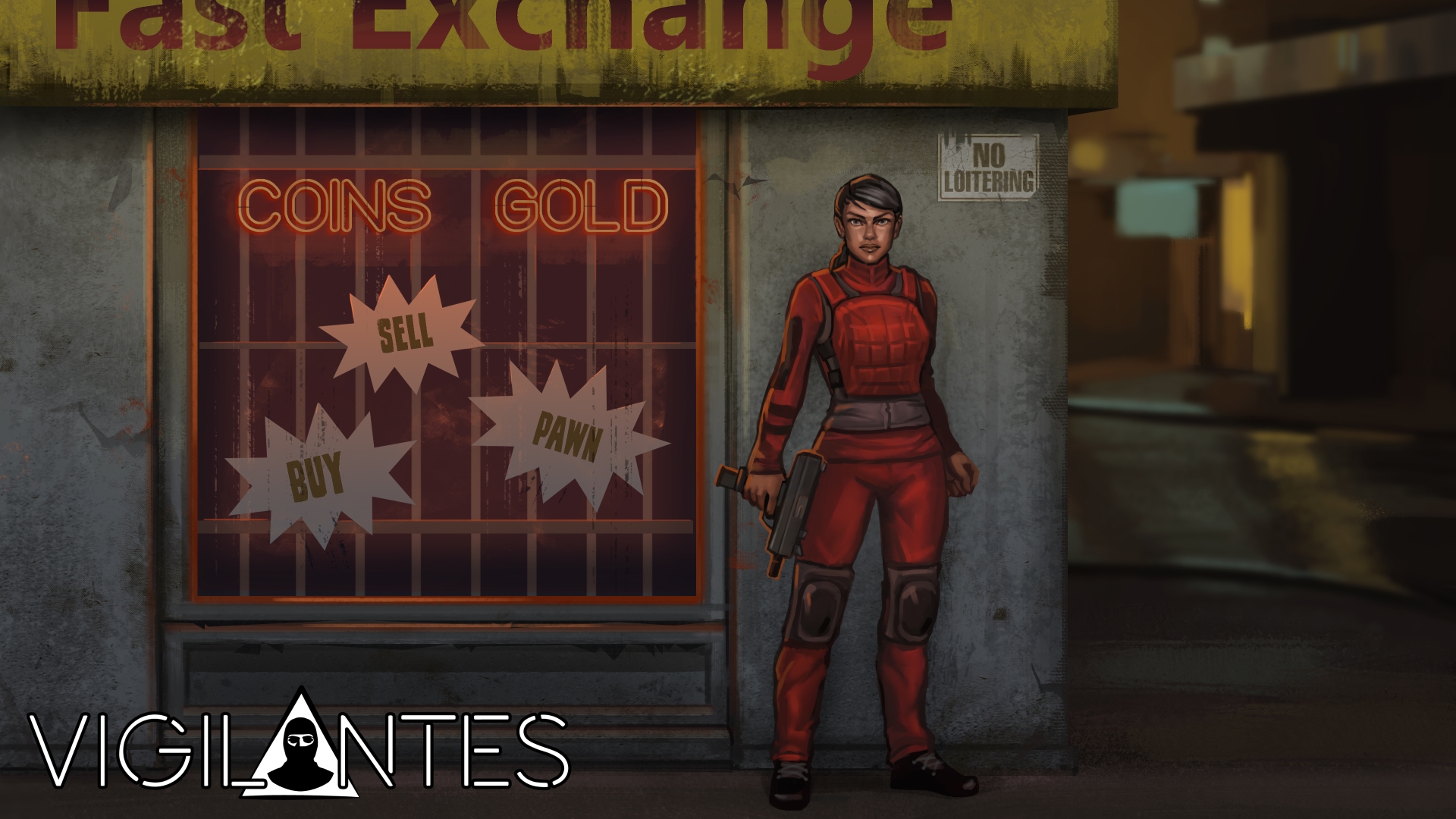 Elena Furey in Action
Elena Furey opens up with an SMG on an approaching survivalist.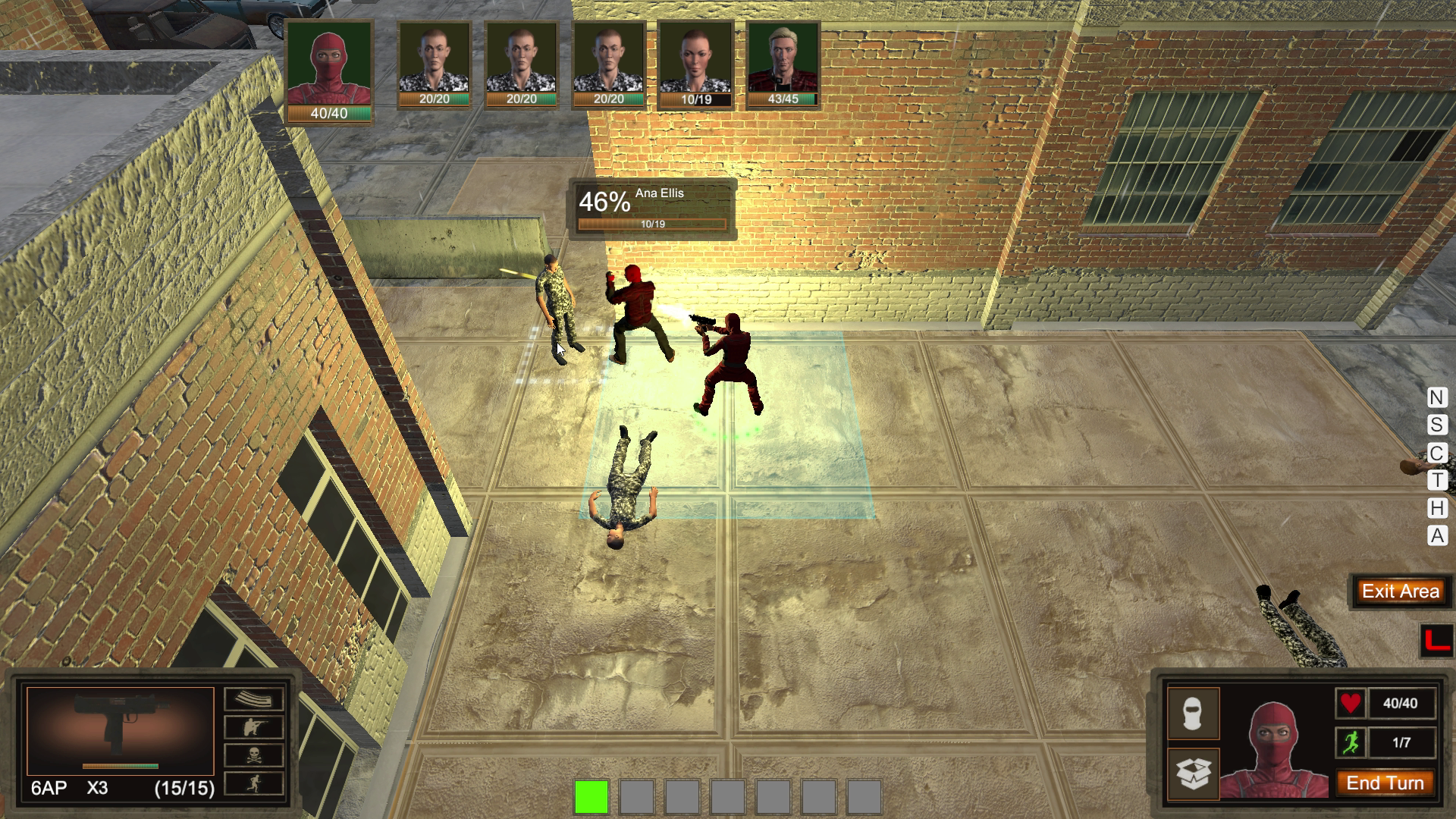 Elena Furey Introductory Text
Cancer took him, then they took her. There's just nothing left.
A year of days of rage and grief, a constant cycling between gym, firing range, dojo. A year ago a nearly hysterical woman crossed the threshold of the Reiker City Civic Gym for the first time in her life. The same, but a different person walked out those doors this evening.
Every survivalist thug in this city has a boss. One of those bosses gave the order, and he or she is out there right now, living out the violent, end of days, gun nut fantasy that is the survivalist approximation of a normal life. I'm going to keep stepping over corpses until I get a name, and when I do, I'm going to find them, and teach them the true nature of violence.
Ray Case Illustration
Ray Case in Action
Ray Case finds himself in a brawl with a member of the survivalist gang.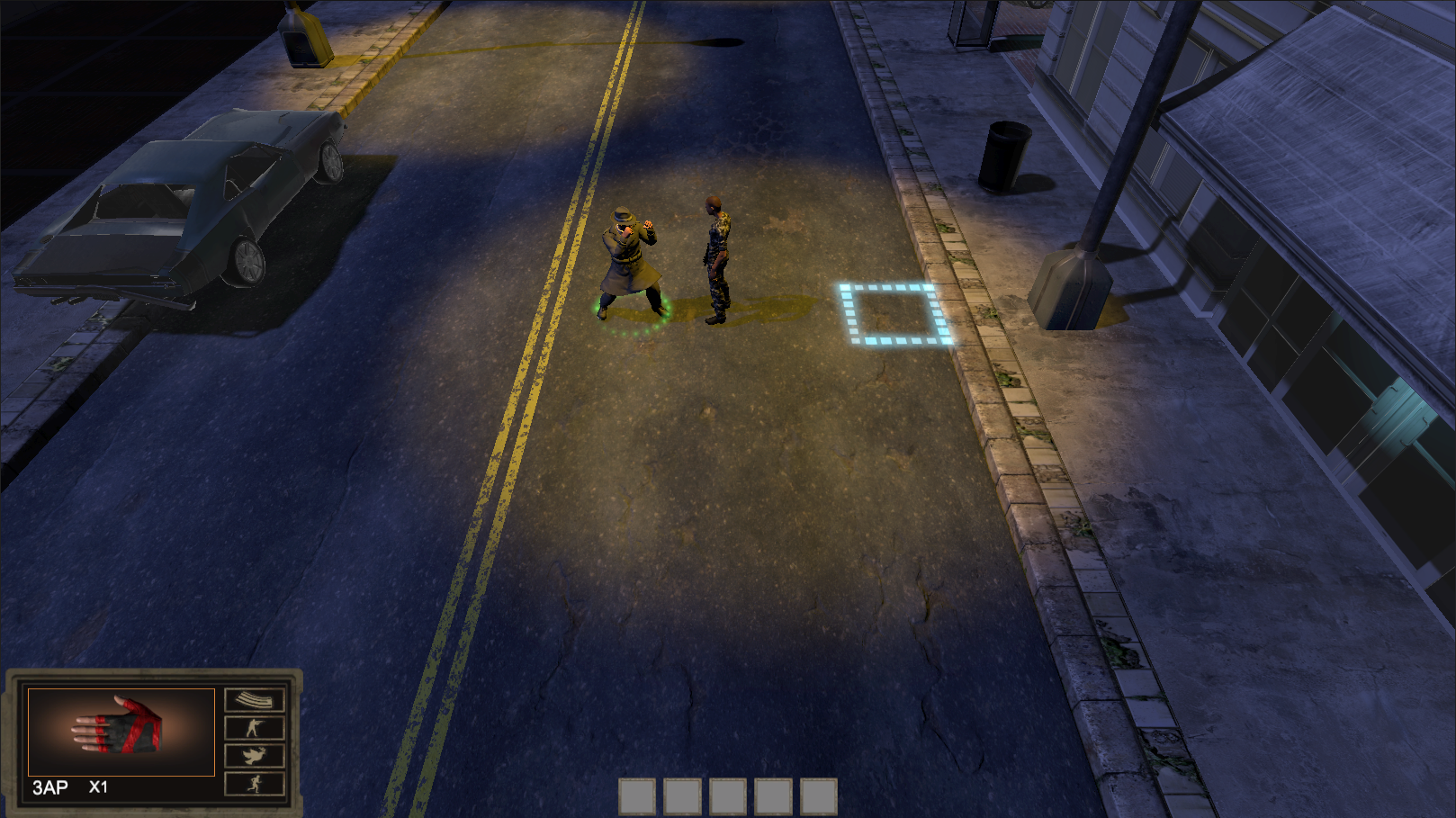 Ray Case Intro Text
I was relatively sober for a 10 in the morning, on a cold gray Reiker City Tuesday, with nothing better to do than nurse a lukewarm 50 cent coffee, and watch slants of hard rain rinse gulleys into the grime of my 8th story office window.
With the absence of a case in north of a month, stricken by an apocalyptic hangover, the prospects for the day were roughly on a par with the rest of my life. On the upside, I was indoors, had a tipple in my gut, and if the rain kept up, wouldn't have to pay Rami to clean the windows this month.
Name's Case. Ray Case. Licensed private investigator for the Greater Reiker Metropolitan area. If you're in the market for a Seamus, look no farther. Need a guy to shake a few trees, see if a monkey falls out? I'm in. Need someone to put the squeeze on a blackmailer for 25 dollars a day plus reasonable expenses? I'm your guy. Remember, the first sap I take to the back of the head is on the house.
Footsteps in the hallway. The snap of tall heels at the conclusion of long legs biting into cheap linolium. I pushed at the desk drawer exposing the near defeated bottle and hot-loaded 38. There was no question in my mind as to which of the low-end businesses in the converted tenement she was headed for. If there's one thing I know, it's the sound of a case.
Soon as she stepped through the door, I knew she was trouble. My kind of trouble. The sort of trouble that has you begging for more as it drags you though the night city's underbelly, through every mean racket on every neon drenched back alley on a smack bang collision course with every tough lad the city can fling your way.
That's all for now!
I hope you've found something to like in this character feature. All comments, criticism, and observations are welcome. Stay tuned for more updates, and the upcoming free alpha, which will be released on Indie DB.