Fay was originally designed by my wife, who had created a character inspired by Blaz Blue's Taokaka character. Years later I started to throw together my sci-fi universe idea in a tabletop form, and later still I wanted to make this idea into a game. I needed a good starting point, and Warborn became that starting point. I looked through various older designs and fell upon that one. I asked my wife to redesign her for a sci-fi game, and Fay was born.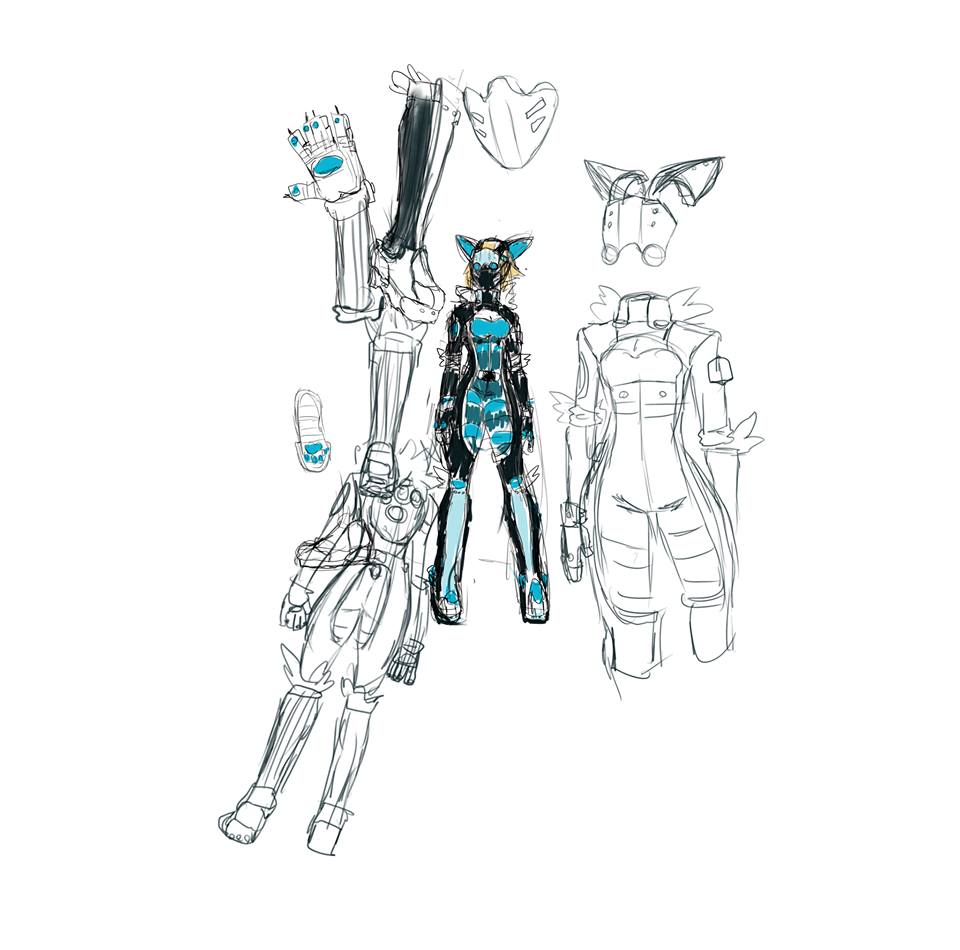 Fay's initial design sketch
For me, characters are the most important part of an RPG, followed closely by story and music, because the characters are the players most direct link into the world, and the element they are most likely to care about as the story progresses. So going into Warborn I knew making Fay a complex, interesting character would be key.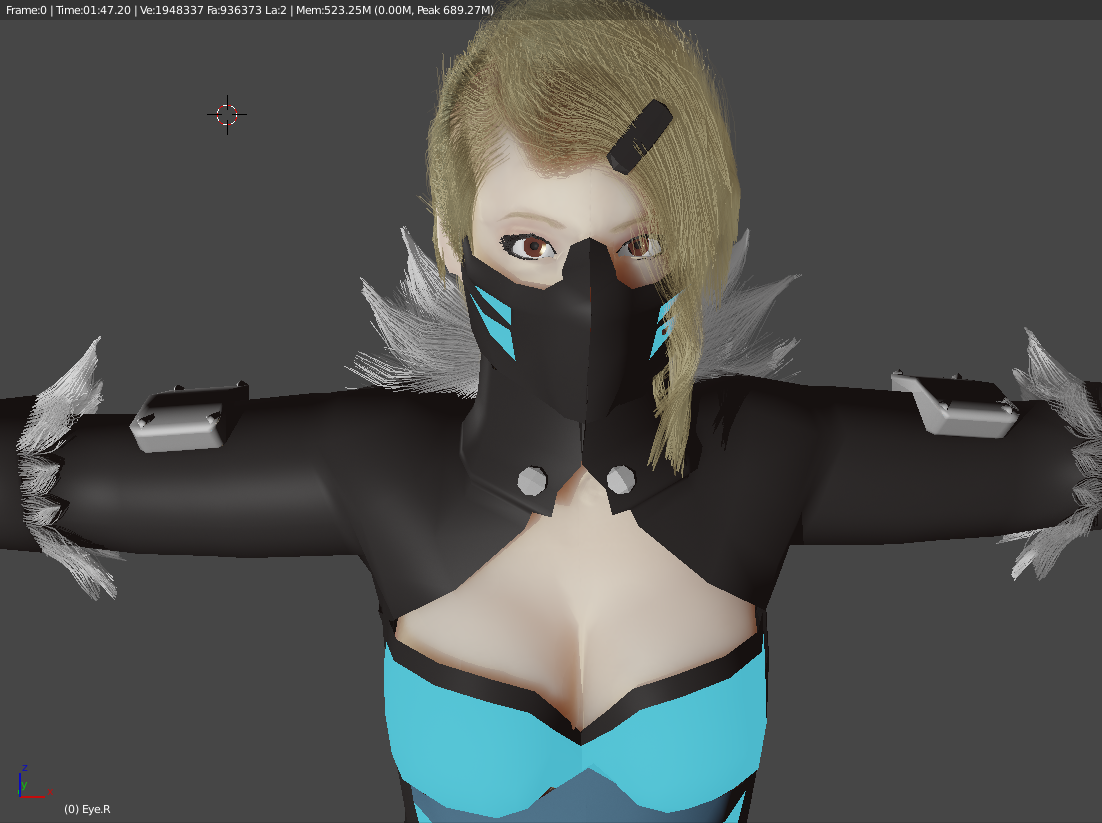 Full detail early render of Fay.
Fay originally started off as a criminal character who had a strange obsession with cats, cats that only she could see. She was also fully evil and insane. Her name, "Fay", was inspired by the magical creatures of folklore and their chaotic/naturalistic nature.
After bouncing the idea around she was refined into the final version of Fay, a thief working for a gang, who had a traumatic childhood and developed unique skills. Her connection to the cat and her mental state was refined as well, touching on the supernatural more-so than just insanity.
I worked on the world lore afterwards, and began to incorporate that into her story as well, giving her more and more reasons for who she was and why. A new character, Zach, was added into the story to give her more depth and someone to interact with.
Fay's class was also determined to be an Assassin, an adaptable class who is balanced between ranged and melee. This became more important as the game evolved from an action game into a turn based RPG. This also helped me design missions with multiple routes, as she can respond to characters in various ways but always does so in the guise of an assassin type character : cold and cutthroat...
So regardless of whether you decide to kill someone, or spare them, it's done so in a way that makes sense to her. Hopefully no matter what action the player takes, they never feel like Fay is breaking character to make that choice.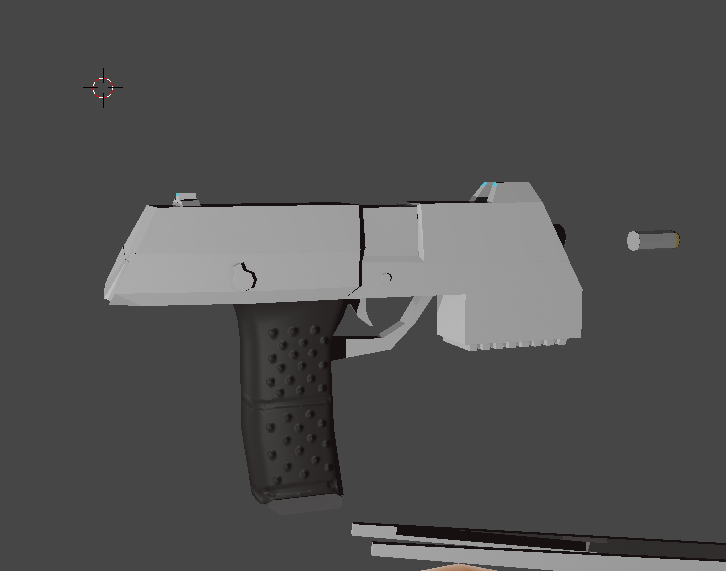 Fay's Signature weapon, the SOLTEK 40K
For me, designing a character means having a sheet of answers to questions before they ever get asked. So for every character I design I come up with a character sheet, something table-top players are familiar with, that details all sorts of small elements that may play into that characters personality. I want to make sure that I capture the nuance of their traits without making them into a trope or stereotype.
If a character's gay, I don't want them to limp wrist the camera every 5 seconds to remind the player, but instead work it seamlessly, and naturally, into their dialogue, actions, and even thoughts.For me, subtlety is key, unless their is a good reason for something to be bombastic.
For instance, Fay is asexual. While this is never explicitly stated in the game, nor is it important to the story or her development, I make sure to work it into her dialogue and responses to certain characters, including her overall view of sex and romance, which she has an atypical view of.
When players experience Warborn, and see Fay, I hope they see a character with a story and someone they understand, even if they don't agree with their actions. They know that Fay is who she is for a reason, and that her actions, to her, are justified.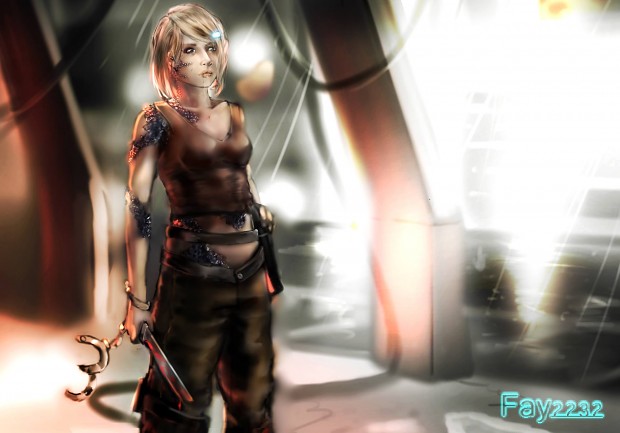 Thank you for reading, I won't have an article next week, instead I'm focusing on mesh creation for characters. That said, my next article will cover the combat system and my influences for it.
-Carrion Wave