Hello there, Companions!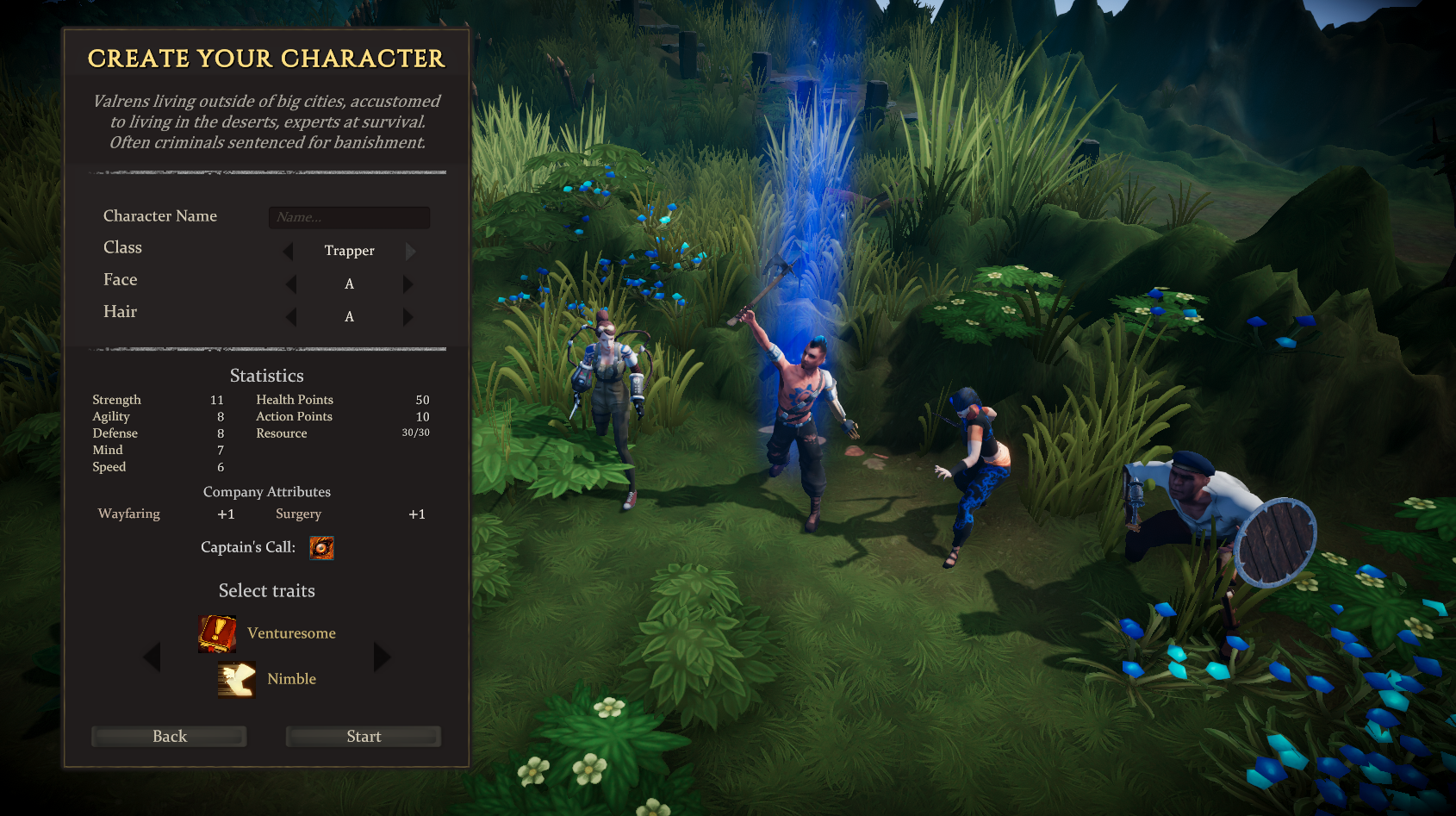 Today we're releasing an update that introduces a new Valrenay playable class, Trapper. We've heard your feedback regarding male playable characters and we've decided to rebrand this whole idea. We want you to think of these characters as classes, each with their own strengths and weakness, but ultimately with plenty of room for you to customize. While each race will feature 5 classes total, we plan on making the final class (now known as the fifth unit "tier") a prestigious one (thus not playable as a captain) that you'll have to spend extra coin on to hire.
---
---
We've also finally updated the character portraits to a higher quality artwork, as opposed to the old renders that looked really out of place. Here's a brand new look for our Blade Dancer & Trapper.

The update also features a new "Easy Start" option when starting a new campaign playthrough. This should come in handy if you're just starting out, or you want to get through the boring bits a little bit faster.

Content:
Valrenay Trapper now became a playable character as a captain.
Trapper received face and hair options.
Character creation screen revamped.
Added new character portraits for the Valrenay race.
Turned off the Halloween themed menu and battlefields.
Added an 'Easy Start' option when starting a new game.
Added tips that show up on the loading screen.
Added a changelog window in the main menu.
Added a loading circle to the loading screen.

Balance:
Lowered EXP required for unit levels from 6th and up.
Lowered EXP required for company levels.
Lowered the spawn rate of Spiders Nest interactive object on the world map.

Bug fixes:
Fixed Quest panel sometimes rendering over the Unit / EQ panel. (thanks to Phil85 for the report)
Engineer's Heal now works on player characters too.
Fixed the bug with camping while in city area.
Fixed rotating after attack mismatch in the battle state.
Fixed AI not suffering AP penalties.
Fixed a number of bugs with incorrect synchronization of the battle state when using some of the Valrenay abilities.
Fixed a bug with some attacks using up Movement AP.
Cleaned up attack tooltips. All disadvantageous notes will appear in yellow from now and advantageous ones in green.
---
In the meantime we've started working on the first boss in Glorious Companions. Take a peek at this work in progress model: