Story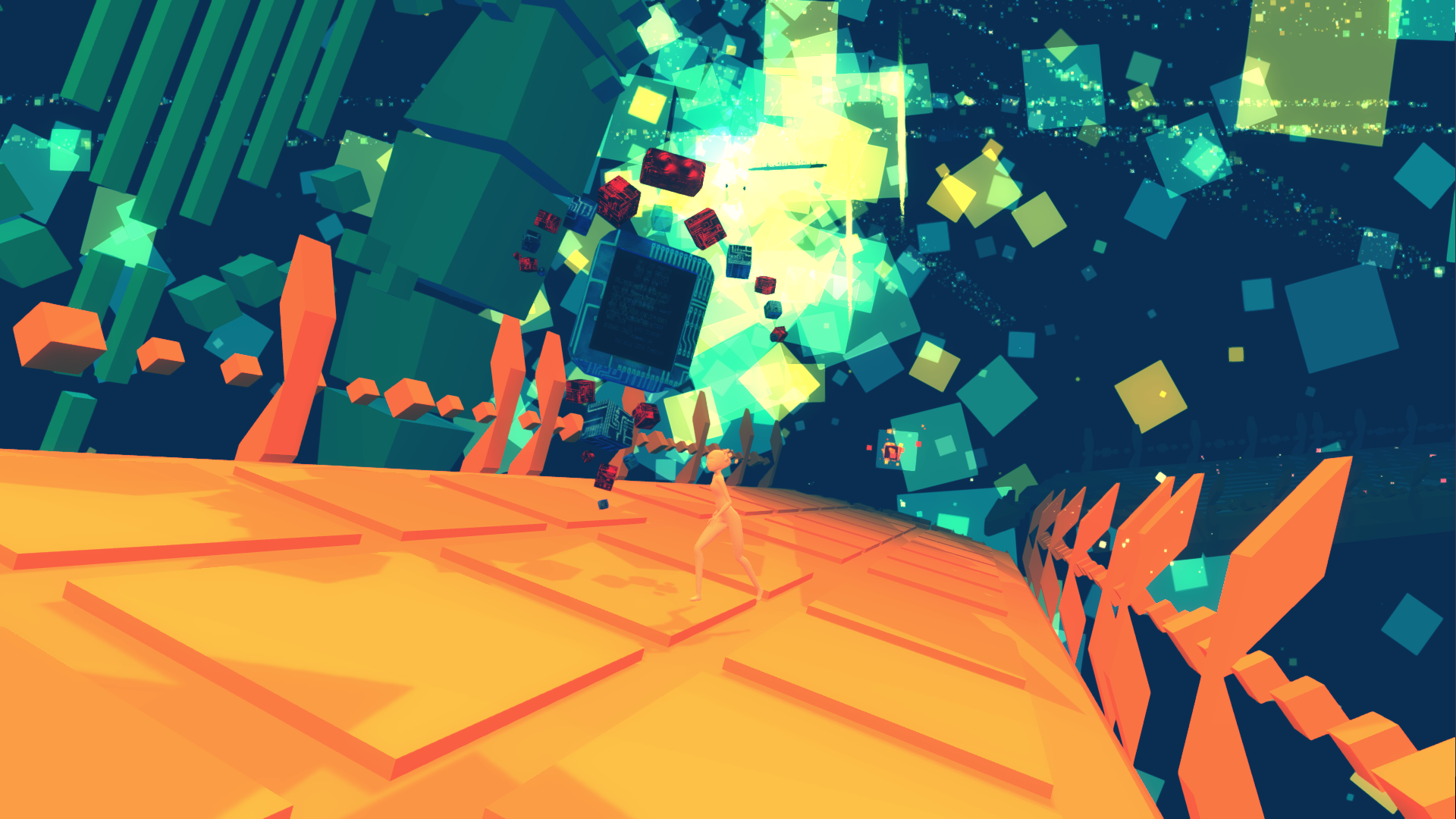 The third chapter of Fumiko! will lead you further into the network. The colorful picture above is taken from the zeus bridge, a place that connects the two great social hubs hyperion and zeus. After you managed to escape the hands of eunomia, a second A.I. that is starting to become a real threat, you're preparing to face her first hand.
Chapter 3 is a solid mix of challenging levels and soothing places that allow you to relax for a bit.
First Person Camera
This is something I wanted to do for a while now. I'll leave first person mode for now, but I wanted to give my players the ability to observe the area and experience the game in its actual size. For that purpose, I implemented a First Person Look control, that allows you to hold a key or button to admire the scenery.
Ariana the Beauty
If you remember the last article, you have seen a character called "Ariana the Beauty". Her homeworld will be a cheerful and somewhat tranquil place to visit. Spend some time here to relax and maybe you'll discover something out of place. I don't want to do spoilers, so no looking around.
On Bosses and Puzzles
Chapter 3 is not only about platforming. The challenges in this chapter are more diverse. I tried to create interesting places that will add to the rabbithole-effect of the game. The following videos will show you a new orb that allows you to shape special objects and a look into the big boss fight at the end of the chapter. Spoilerish, so watch out! The time lapse was created by accident, but I think you can handle the speed.
Demos Updated
I updated both demos, so check them out if you haven't already. They now contain improvements to the A.I. system and some additional hints to guide the player.
Thank you and see you again next time, where I'll talk about the current implementation of A.I. in the game and what I can create for chapter 4 to give the game an interesting ending.
cheers