What's Changed Since Last Time?
Since last time we're just that much closer to having our next release out, yes I'm aware that sentence probably wasn't the best way to start off but it's true! We had a bit of trouble with our character rigs and importing them but thanks to Jack we've managed to fix that and now they're working absolutely fine, along with that we've recently introduced a new news segment under the title 'Mini-Update' and I think the title speaks for itself but more on that later; Now onward with the news!

Iman has been busy testing the Spawning, AI, Melee and Character Code and so far they all check out just fine and it looks like I'll be getting an .exe file soon, after he gives me the OK he'll then start working on our next batch of systems(which include the ravager jumping onto and off ledges) that we'll be implementing in the version after our next release.

Nemiya Rookwood is a new talented character artist that has joined our ranks, he's the guy responsible for the jaw dropping Glutton Daemon below; Currently he's completed the base of the High Poly and Low Poly versions of the Model and is now tweaking them both a bit more before moving onto texturing while Artem gets started on the rig and animations.

Ian and Marcus have still been caught up with work and due to that haven't been able to pull out any new work for Siege of Inaolia but that doesn't mean new level's aren't in the works.*hint*


Tons of Assets?
Joost and Myself have been working very closely, we've been bouncing our work off each other and helping
each other improve our skills and output, all of the texturing work has all been him and I've recently gone back and remodeled and optimized some of our old assets such as the crate, barrel, chest and so on and with Joost's help they've turned out greater than they were! Have a look at em below.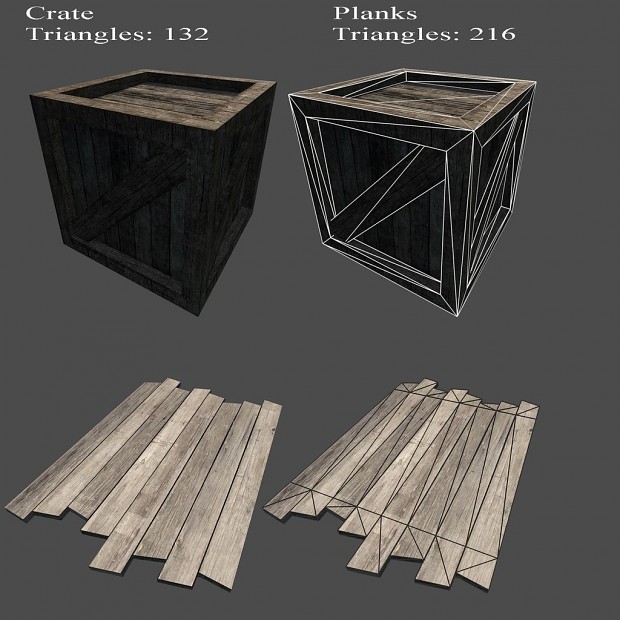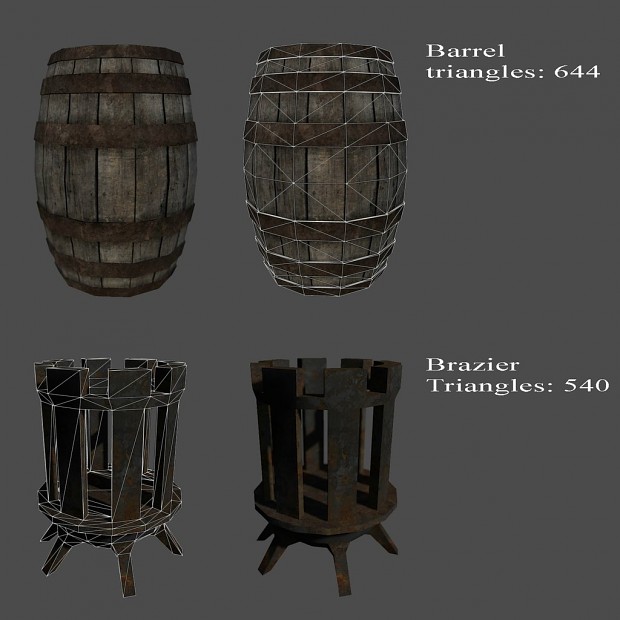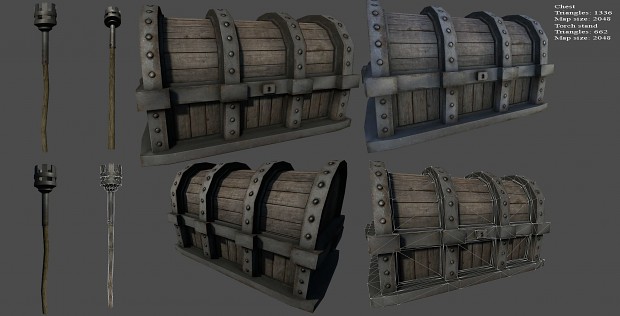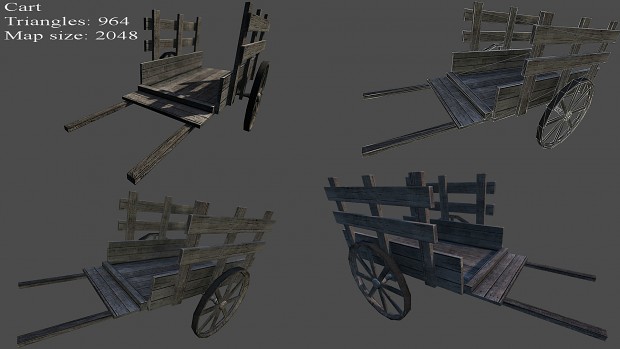 What's With These Mini-Updates?
Some of you may have noticed our new news segment, something we call 'Mini-Updates', as you know this new news segment focuses on showcasing some of our latest work in really small bite sized chunks that we'll be releasing every week of a month leading up to our normal 'Changing The Way Survival Games Are Played' segment at the very end of the month; This allows us not only to hopefully get eyes on our game out there but also to give the team something to aim for every week so that they may be showcased in our segments.
If you missed the previous Mini-Updates I'll be linking them below:
Want More?
Do Track us on IndieDB for the latest updates, you can also Subscribe to us on YouTube, Like us on Facebook, be sure to Check out our Official Website and Follow us on Twitter.
It makes a huge difference to us knowing that we've got fans out there rooting for us so be sure to tell your friends about us, don't be afraid to leave a comment below just for the heck of it, thanks for your time!