Whats Changed Since Last Time?
Since our last update we've had three new talented, passionate and most importantly dedicated individuals join our team, Iman Shabani, Theerasut Vijakkhana(Jack) and Lucy Spurge who will be joining us as our Lead Programmer, Animator and 3D Artist respectively and we cant wait to show you what they've been cooking up.

Marcus has also finished up creating Duncan and is currently being animated by Jack and right now our main focus is getting Duncan as well as the Ravager Daemon in game for Alpha 3.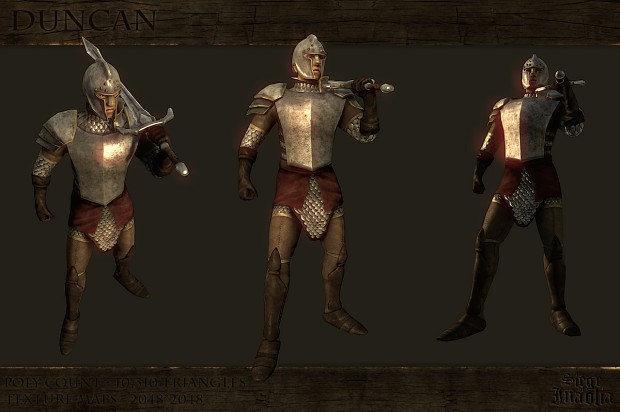 Ian also recently created a new survival arena video preview of Inferno and it really highlights how much the map has changed from our first video preview, you can notice that we're removing all the UDK assets that we've used as placeholders and slowly but surely replacing them with our own content as soon as we get it.
Also I'm aware that for a couple of posts now I've been going on about how Alpha 3 is coming 'soon' but you see being an independent team we have no control over the personal lives of each other so at one point we may have our entire teams schedules cleared which gives them more time to work on Siege of Inaolia but then again at another we all may be over burdened with real life commitments which slows down development but what we do have control over is our assignments, currently we intend to take advantage of our freed up schedules and try to focus on adding new game changing features to Siege of Inaolia such as the new Ravager Daemon, the implementation of our health system and not to mention Duncan himself and we're proud to say that we have a release date for Alpha 3 and it is going to be the 15th of July so keep your eyes on your calendars!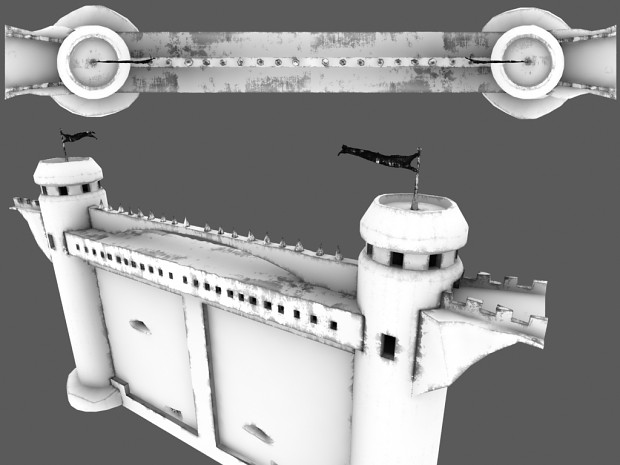 Another thing that I would like to mention is that Siege of Inaolia is nearing 30,000 Views and at the time of this article have around 191 Watchers! That is insane and we as a team are so proud that we are able to gain such support from you guys and we thank you and hope for your continued support till the eventual final release!
Now onto our usual development summary.
3D Modeling & Animation Department:
Ground Torch Model Completed.
Modular Columns Completed.
Duncan Completed.
Duncan Walk Animation Completed.
Duncan Run Animation Completed.
Duncan Sword Completed.
Gate Model Completed.
Ravager Run Animation Completed.
Ravager Attack Animation Completed.
Duncan Scabbard Model Completed.
Health Potion Model Completed.
Art Department:
Grunt T-Diagram Currently WIP.
Plains Survival Arena Concept WIP.
Audio Department:
Two new compositions Completed.
New Sounds WIP.
Level Design & Programming Department:
Snow Arena Currently Under Construction.
Plains Arena Currently Under Construction.
Removed Unused Code.
Massive Improvements Of Code.
How Do You Intend To Differentiate Between Inferno and The Upcoming Snow Arena?
With Inferno we had originally planned something smaller and compact built around the idea that it would be specifically for one player in mind however the new snow arena which is a great deal bigger than Inferno is able to accommodate up to three players at a time, we choose to go with a bigger and more challenging map as it would not only push us creatively but would also allow us to set more foundation such as testing out co-operative playing mechanics and team AI, our later levels will of course strike some mid ground and we intend to have a variety of a minimum of 4 distinct levels not only visually but also design wise before we start moving onto creating our story content.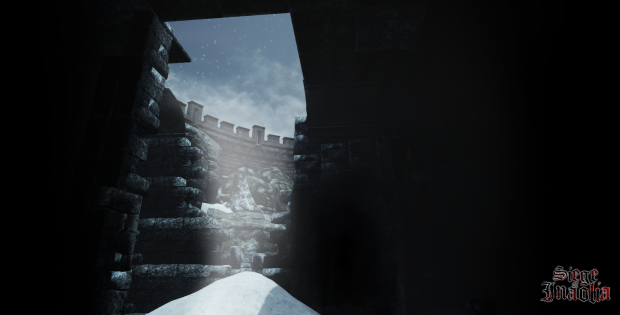 Like What You See? Want More Siege of Inaolia?
Check out our
Website
, Twitter
A
ccount,
YouTube
Channel
and Facebook
Page
and don't forget to track us on
IndieDB
if we grab your interest and tell your friends to do the same!