I've been hard at work to bring The True Slime King closer to full release. The last 4 updates have continued to breathe life into The True Slime King. Let's take a deeper look at what progress is being made on the game.
Update v1.3.1 brought more Halloween themed objects, as showcased in this level:
I'm really happy with how the bats turned out, and I think they really help add to the atmosphere of any of the Halloween-themed levels.


Update v1.3.2 was focused on bug fixes and performance updates, but it did come with some new goo animation to the menu system to make it feel just a bit more alive.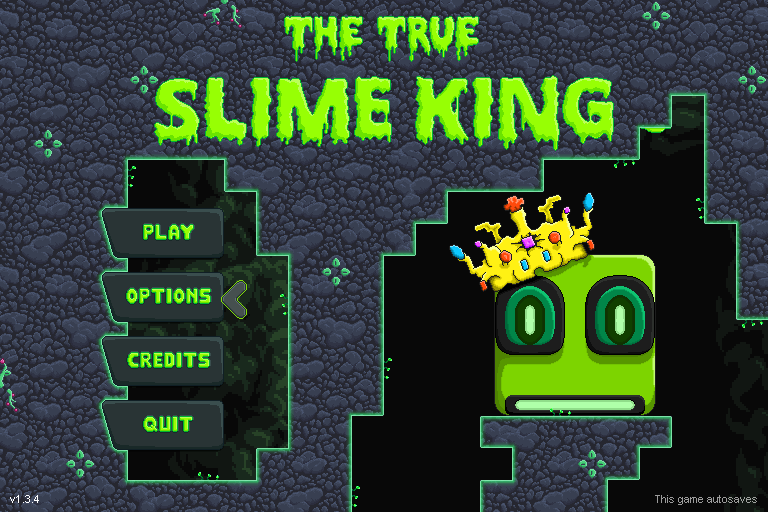 The menu system was feeling a bit dull now that all of the other systems in the game have been spiffed up so much, so I thought it was time to bring a bit of life to the menu system by adding a goo drip animation.


Update v1.3.3 brought some massive improvements to the Level Editor (namely the brand new undo/redo system).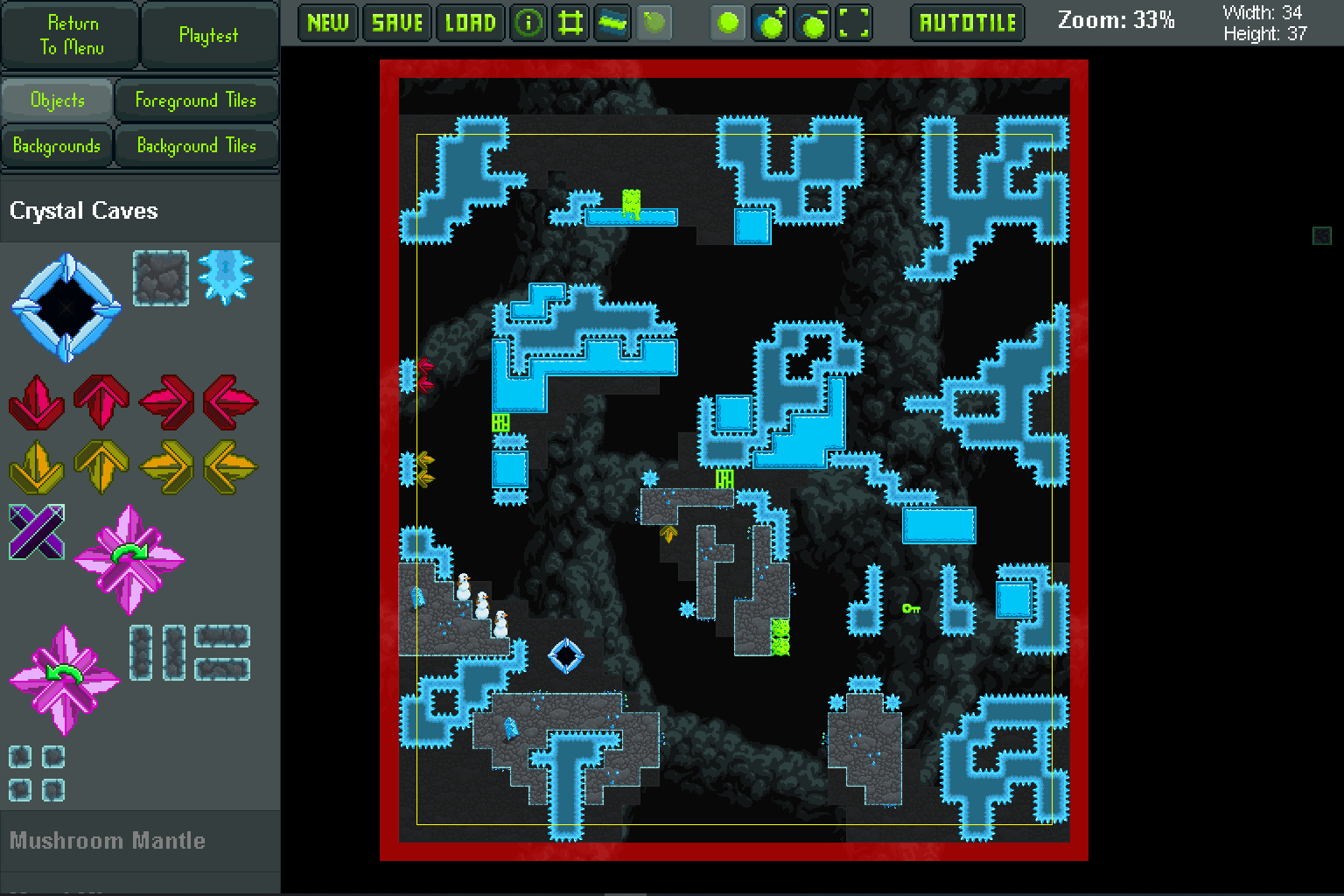 All of the Story Mode levels in The True Slime King are made using the same in-game level editor that can be used by anyone to create levels and share them on the in-game online level exchange. I'm super happy that the level editor is getting more and more polished since it's such a heavily used tool (for me and for the community).


Update v1.3.4 brought several improvements to various Graphics in the Story Mode. Below you can see a few videos
Here are some videos of a few of the graphics improvements in this update:
I had a lot of fun playing with the graphics and figure out how to improve them. This is also the first time I've recorded my pixel art session and shared it. I had a lot of fun with that as well and plan to continue sharing as much of the Slime King development process as possible.


For the full details of all these updates, you can further check them out here: