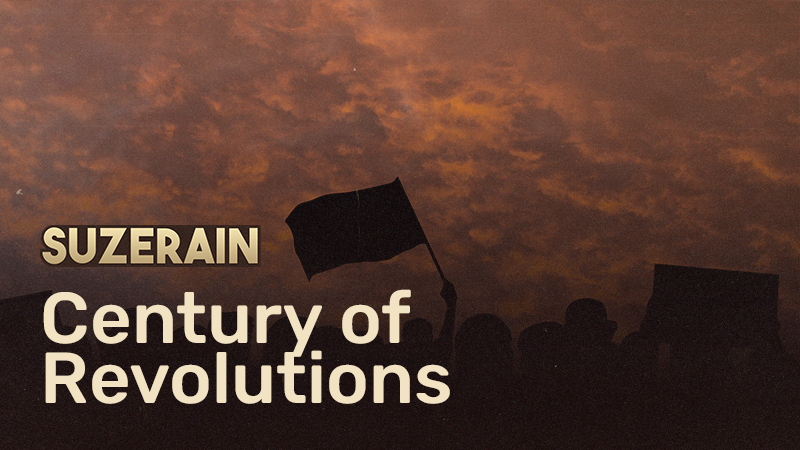 The pivotal Century of Revolutions began in the year of 1823 with the overthrow of King Jonathan XII of the Kingdom of Arcasia. It ended in 1923 with the fall of the Kingdom of Sordland triggered by the revolutionary Artor S. Wisci. The Century of Revolutions was a period when the ideals of democracy, communism and nationalism spread to all corners of the World. In some places it toppled brutal Monarchies; in others it brought down enlightened Meritocracies. Most empires splintered to smaller nations that re-discovered their identities after leaving their imperial past behind.

The century shaped nearly all nations on Earth except for the Kingdom of Rumburg which suppressed any revolutionary sentiment and maintained stability in their realm. One of the fundamental shifts occurred in the splintered continent Contana which suffered from dozens of regional wars before it transformed into an expansive collection of united communist states. This continent-spanning communist state is now known as United Contana, a superpower like the world has never seen led by Leon Malenyev.

United Contana's influence reached far beyond the sea. The revolutionary efforts backed by Malenyev caused one of the most powerful and global empires of Valgos to fall to a revolution and transform into the Democratic Republic of Valgsland. The ripple effect from the fall of Valgos, resulted in the massive decolonisation of the continents of Xina and Rika.

Meanwhile on Merkopa nations like Arcasia, Wehlen, Lespia, Agnolia went through changes. Some were peaceful while others dreadfully bloody. Lespia and Agnolia embraced democracy and capitalism fully. A big contributor was the rising giant at the western coast of the continent, Arcasia, which promoted democratic and capitalist values all over the world.

The Arcasians quickly rose to prominence as a world financial centre, military power and cultural influencer. They took advantage of their safe geographic location and the time period's instability and made investments other countries couldn't refuse. The network of military and trade alliances Arcasia built up around the world earned it the designation of superpower.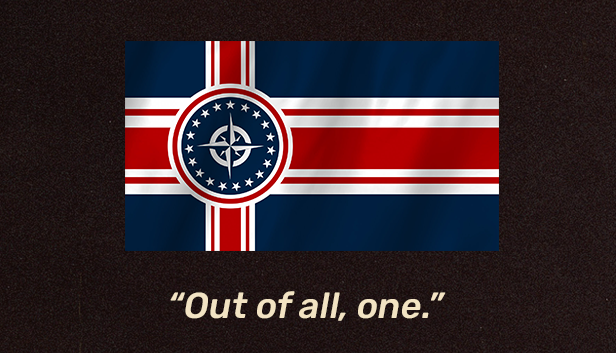 Arcasia's motto.

The Century of Revolutions ended in 1923 after a democratic revolution in Sordland overthrew King Edmund and established democratic elections which birthed the Republic of Sordland. When the dust settled, one could clearly see that the forces of liberty, democracy and capitalism were on one side while equality, socialism and communism were on the other. This near to bi-polar World had the danger of creating a global conventional conflict. It didn't, but anxiety caused many smaller proxy wars years later including the Wehlen Civil War.

Historians often note that after the Enlightening, this period is the most important turning point in modern history.

Enjoyed the history lesson?

"Instreten sis er Anginicar av Gereigna, int olla Almergwolltene, int olla Mexis."
"Education is the premise of progress, in all societies, in all families."





Sign-up to our newsletter to learn more and see you next time dear reader, hope you stay safe and healthy!

#gamedev #indiedev #Rayne1953 #Election2020 #Suzerain #TorporGames #indiegames #indie #games #videogame #narrative #political #politics #government #election #policy #seriousgame #games4change #game #history #university