The new alpha (v4) of the first person parkour platformer "Celaria" was finally released. What are the new additions to the game?
Player customization
Now it is possible to change the look of the character. You can alter the colors of the armor, the skin and the eye as well as the reflectivity values of the armor.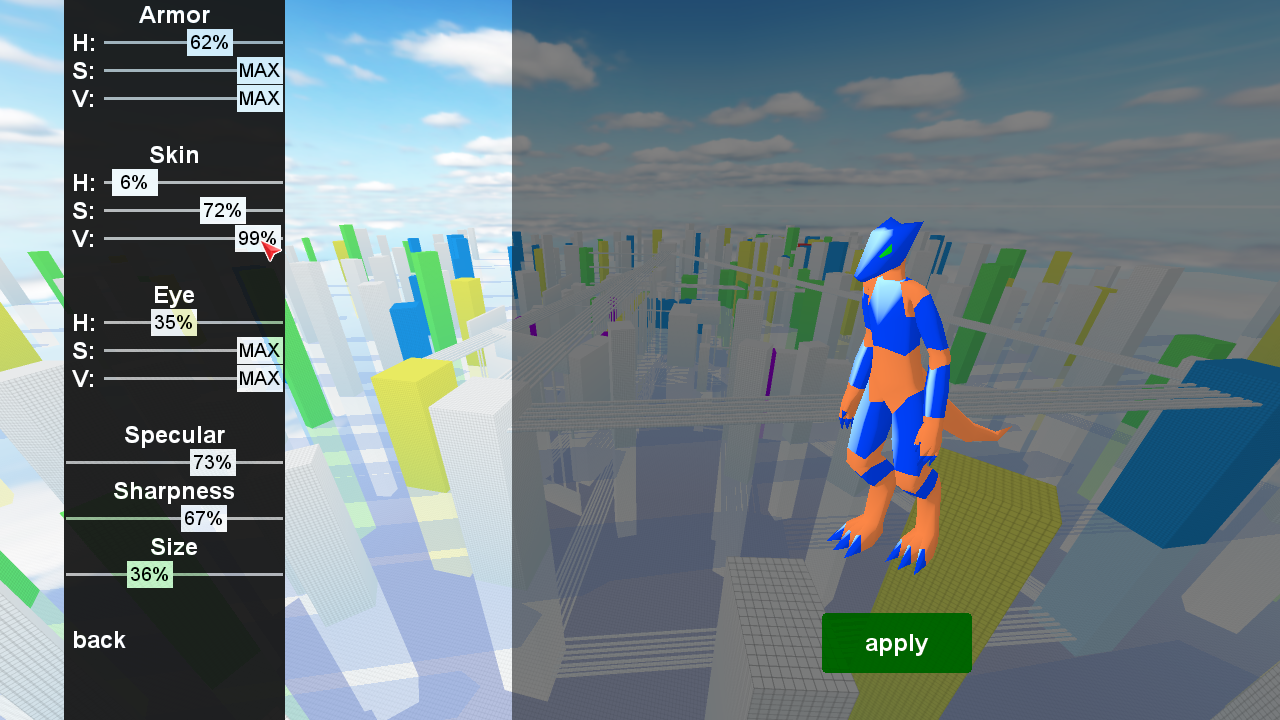 New Maps
The first update regarding maps is that now all singleplayer maps have defined mapnames. Previously they had a very basic numbering order in the singleplayer menu. Now they can be easier identified with their name. It also helps to bring a bit of personality to each map.
Alongside that, i also built 3 new Maps for the game.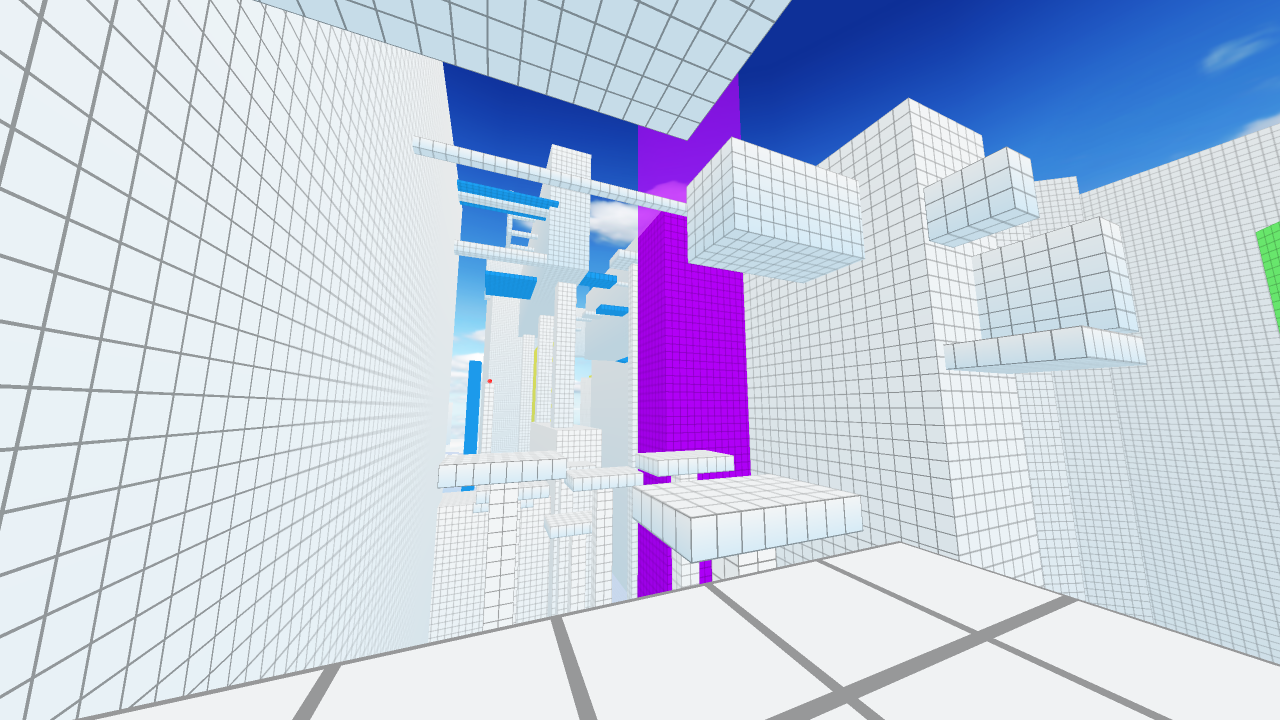 A screenshot of the map "Rise".
I took a bit of a different design approach with those new maps. Most notably: they are a lot harder then previous maps. They can be also a bit harder to navigate through compared to the older maps. It may happen that players need to explore the maps first before they are able to run from the start to finish without interruption.
I did this mainly to see how this mapdesign approach is going to be recieved. Depending on the feedback i will adjust the leveldesign of future maps. (and potentially alter the design of the 3 maps.)
Also some of the older maps (especially the beginner maps) were reworked mostly due to balancing issues.
Note that due to the balancing changes in the maps (and in the medal time calculation) all previously saved highscores on your PC aren't going to be compatible with this version.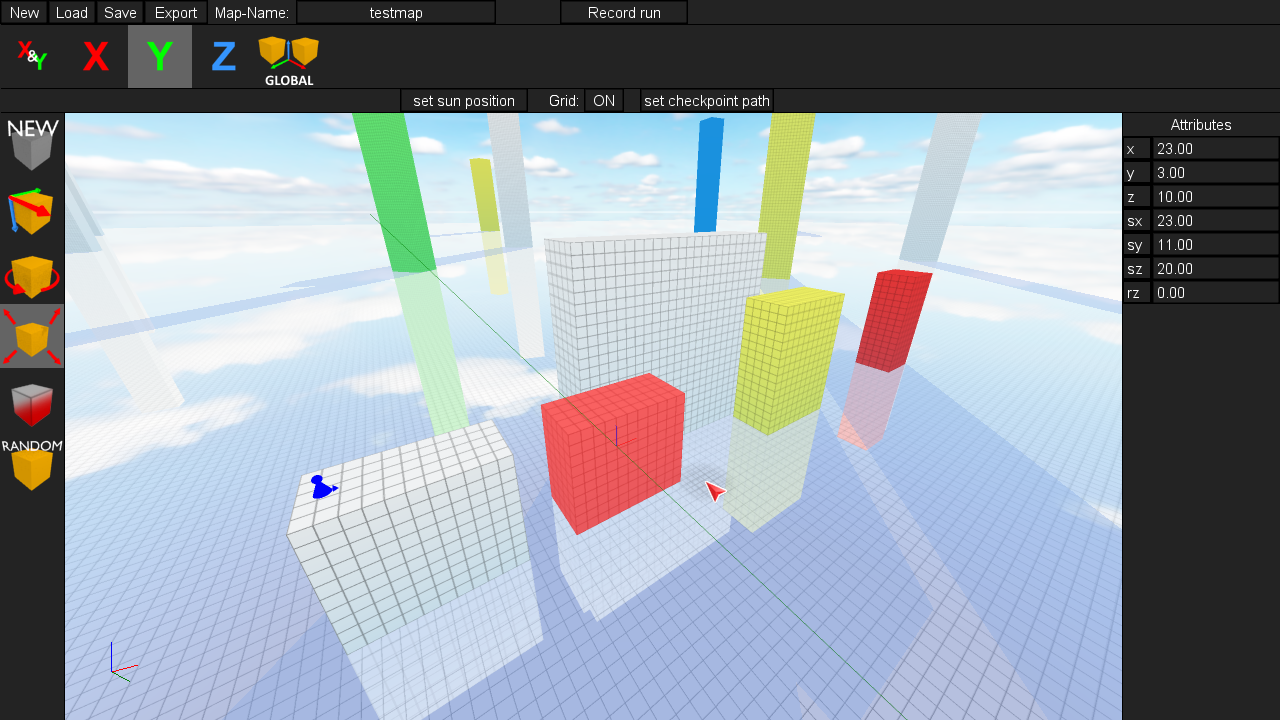 The map editor finally allows you to create your own maps. (It's the exact same map-editor that i used for the maps in the singleplayer mode.) No compromises were made in terms of functionality.
If you are interested into the map editor and you want to learn how to use it in order to create custom maps, you can download a PDF which is essentially an introduction/tutorial/documentation for the editor.
You can download it on the homepage of the game:
Plans for the future
So as the map editor is finally released, what is going to be the next step for the project? Well, new maps have to be made. :) I will also watch out for any kind of bugreports and fix reported bugs.
The next "big" step will be multiplayer functionality. The foundation is already there but it isn't really ready for the public. We will see how that goes.
I'm also working on a map-sharing website so that people can easily upload their maps to a central database so that others can download and play their maps.
Of course, there is a new video up on youtube which showcases all the new updates in this update: