Caveblazers is an action focused platformer roguelike set in a fantasy world.
The Caveblazers Steam store page will be up in the next few days, you'll be able to purchase the game and be a part of the development process on March 29th. We're very much looking forward to hearing your feedback and comments.
The Caveblazers website is also now up: www.caveblazers.com.
---
New Area: Fungal Grotto. A dark & dingy area lit up by glowing mushrooms. When this area is finished it will be home to lots of poison-based monsters and environmental hazards. This is the deepest area in the game so far.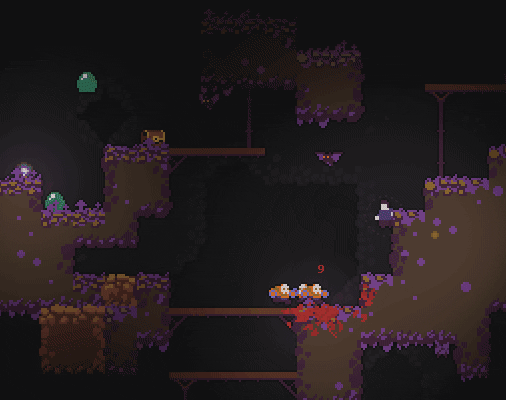 Welcome to the Fungal Grotto
I've been experimenting with some friendly-ish characters recently. It would be good to have at least some characters in the cave which aren't out to kill you. These characters will most likely end up being random occurrences in the game, and will follow the player around inquisitively.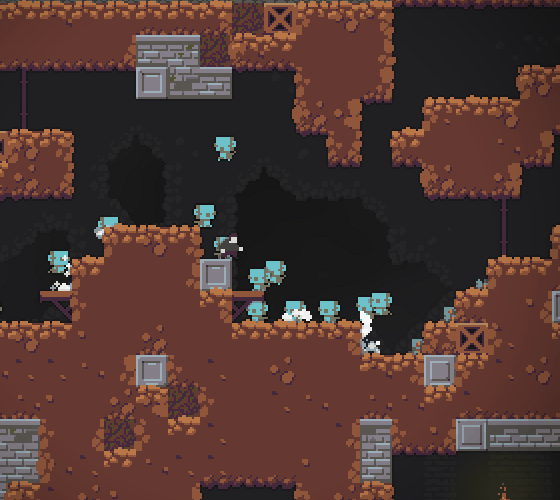 Testing some friendly-ish characters
A lot of Blessings are now functional in the game. Each one giving the player a permanent upgrade. The GIF below shows off a number of blessings combined with the crossfire bow which shoots 3 arrows. The result is magic arrows which curve in a random direction, bounce off walls, set things on fire, and do extra damage when fired mid-air.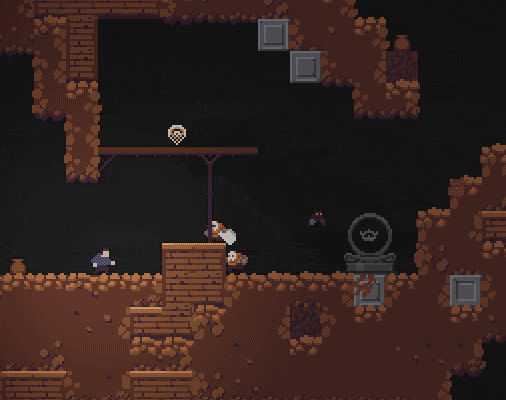 Magical arrows!
Thank you for reading. Feel free to follow the game's development on twitter @RupertReckless.