Hello everyone! How have you been lately?
These last weeks have been quite busy for all the team behind Causa. There's only a few days left until the end of the Closed Beta!
Since we wanted to end this awesome chapter with something big, we organized a special streaming event that turned out to be AMAZING! On July 25, we had over 14 content creator from different places around the globe playing Causa - even for the first time!
This event summed up over 20 hours of awesome transmissions, and it helped us to promote the game and get extremely valuable feedback, especially because some of these streamers and creators were highly experienced card game players.
We really appreciate the participation of all these amazing people! MCN Mike, MercurioBlue, Mattyocre, Arreador, Sopa de Murloc, Sebax Khan, Juegos Indies, Laruchan, The Bearded Fool, 9spark, Wildspeaker, Igua, Vizion…Thank you for supporting the Cause!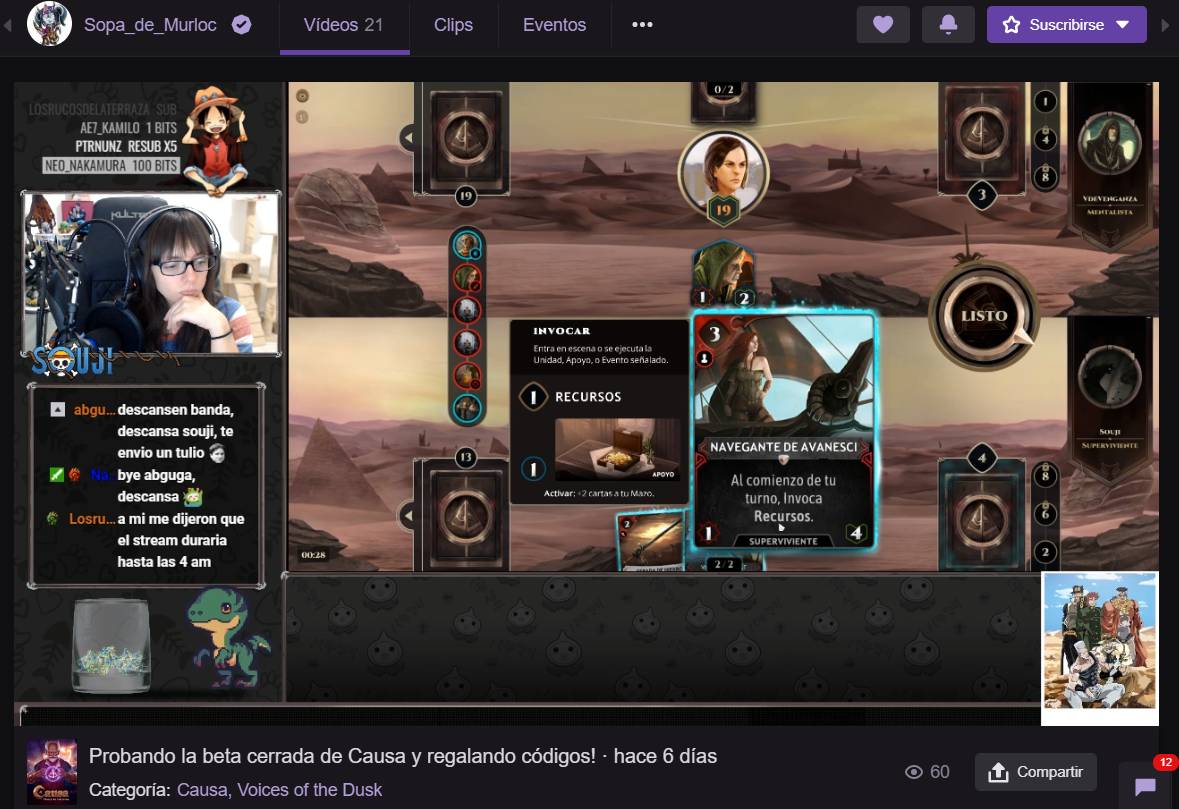 Souji joined the streaming event playing Causa on her channel /sopa_de_murloc!
Last week we had another important announcement, as we released a new section on our Official Website. In this "Game" section we present more details about Causa, which will hopefully be useful for all those who are recently discovering the game. Here are some of the topics you may find on this section:
Overview of the game.
Main features.
Main mechanics and how to play.
A bit of lore, including the Dimensions of Power, Factions and Leaders.
You may check out this new section here.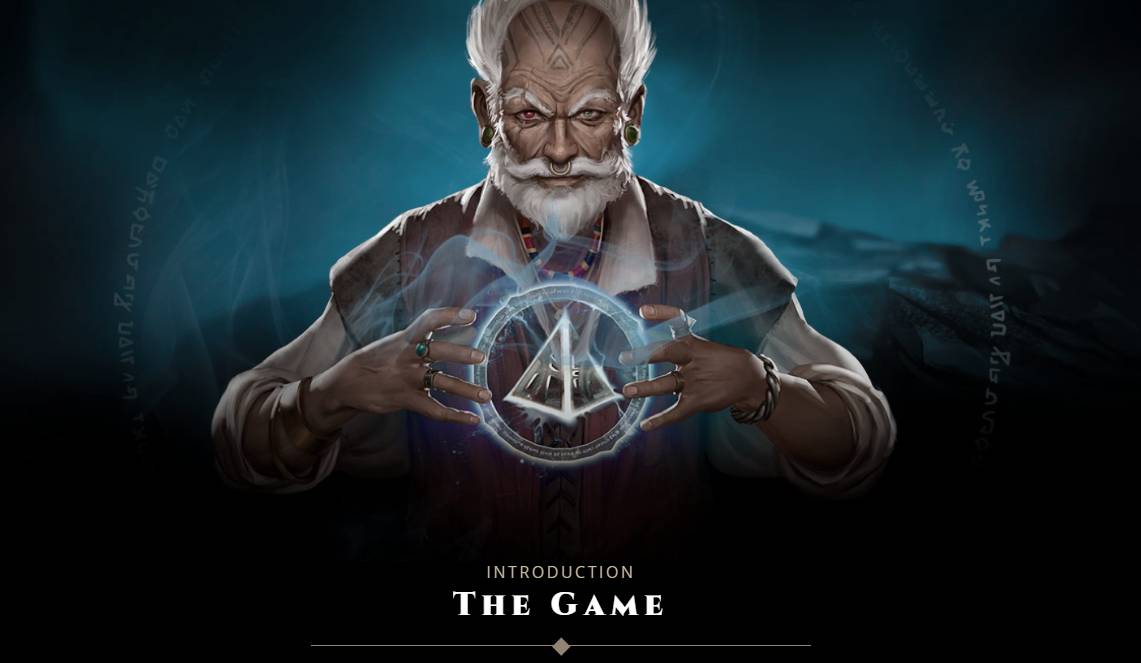 This new section contains more info about Causa!
Also, last Friday we implemented the Update 1.5 of Causa, thanks to the hard work of our team of developers, who have been watching and reading all your feedback, suggestions and reported bugs. Here are the patch notes:
- Fixed a bug where opponent tokens moved to the shelter.
- Fixed a bug where cards with selection effects were required by a click instead of dragging.
- Fixed a bug that made cards with selection effects become stuck in their selection position.
- Fixed a bug that allowed an opponent to interact with the local player's cards (pvp).
- Added additional keyword explanations to in game tokens.
- In the tutorial, removed the possibility of interacting with cards that aren't those recommended by Maelkava.
- Adjusted the illustration of the "Emblem" tokens of leader decisions.
- Blocked the possibility of interacting with cards right after ending the turn.
- Fixed a problem in the tutorial that duplicated a highlighted card.
- Various internal fixes to optimize card interactions.
We really hope you enjoy this new update! If you haven't signed up to try Causa, remember there's only a few days left until the end of the Closed Beta. You may request yours by signing up here or directly on our Discord server!
See you!