Cathedral showcased at Øredev 2015
Hey people, This is Aron Kramer, the composer of the game, back with another news update. We have some exciting news to share with you at this moment, and even though Eric was the one in charge for this he's probably a little too busy to write about it himself.

Cathedral has been showcased at Øredev 2015 the last couple days, where people had the chance to check out one of the first public builds of the game and win one of the three AppleT.V.s being handed out. Since Cathedral is an action/adventure game, we had to come up with some sort of system to make the game fit for both:

1. Short play-time
2. Engaging
3. Being able to win and return to do even better

That's why Eric came up with his own rendition of the game called Cathedral: Øredev Edition!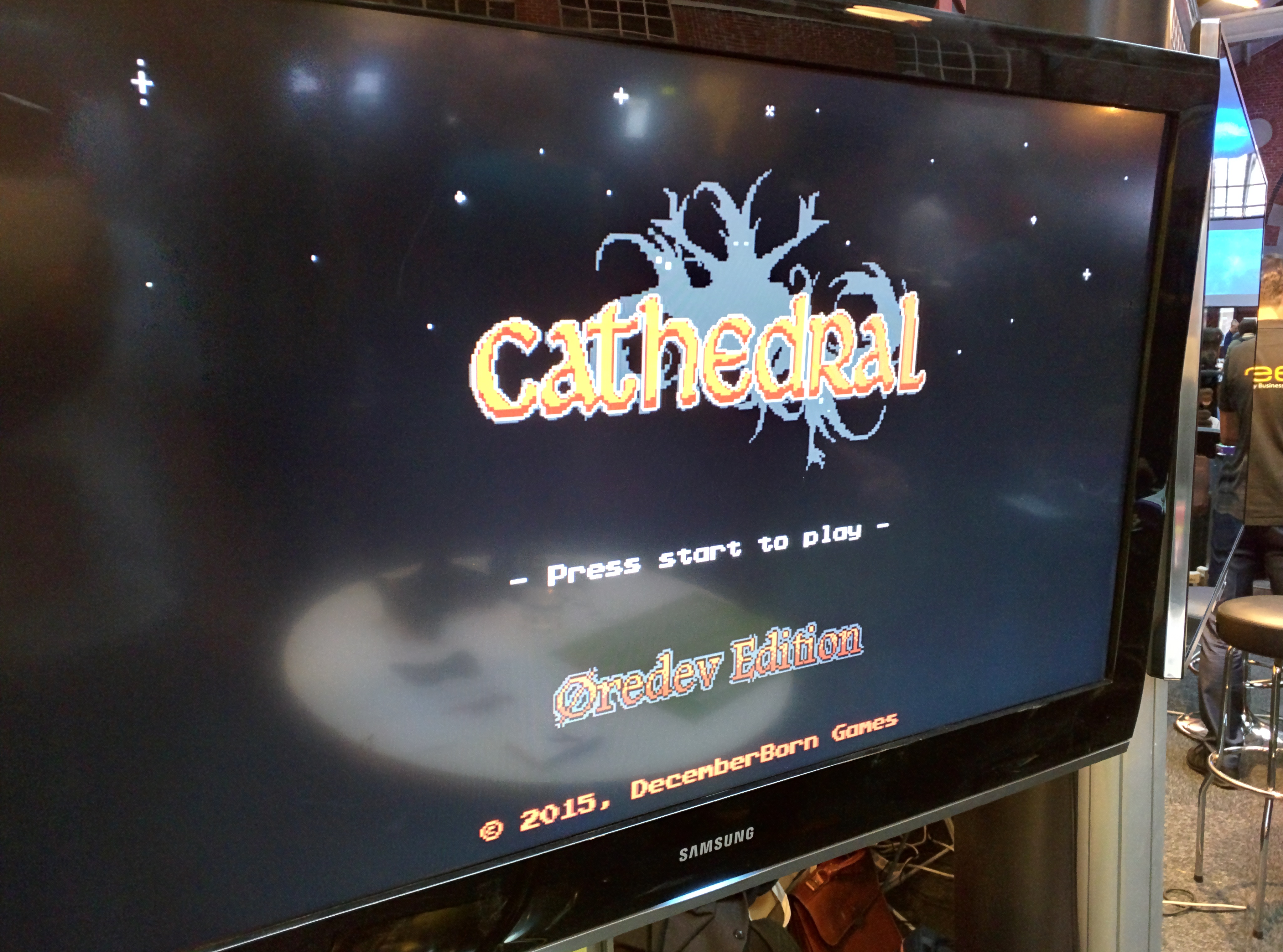 Design changes and completing Cathedral: Øredev Edition
After hearing that Cathedral would be showcased at Øredev 2015, the first thing that came to mind was obviously a time-trial. After all, it's one of those modes that's been around for ages and has proven to work time and time again (haha) as a competitive tool in games. We also thought about having some kind of high-score system, maybe being relative to things like:

1. How many times has the player been hit?
2. How many item drops has the player collected?
3. What is the overall time in which the player completed the Øredev edition?

In the end it was too time consuming to implement such things and in the end (we have one day left tomorrow, if you're in the neighborhood come say hi!) a straight-forward time trial mode that stretches from the beginning of the game to the defeat of the first (nerved) boss has proven to work wonderful.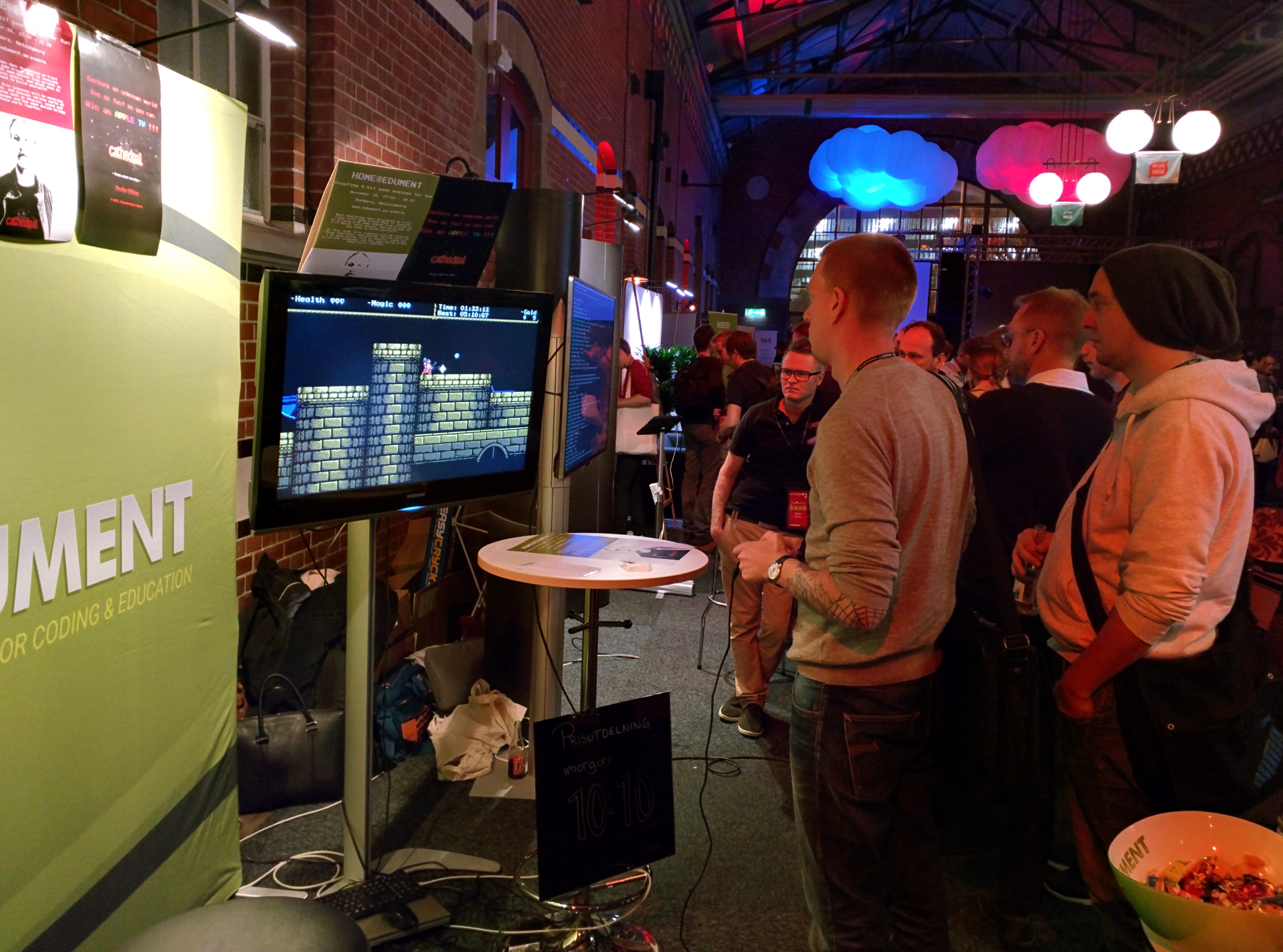 Final words and video of Cathedral's first (nerved) boss fight
Well that is about all for today! It's a really exciting time for both Cathedral and Decemberborn, we've already made a lot of connections and we can promise there are cool things coming up like concept art, game testing and new areas and music. We hope you look forward to our next update!

Be well and enjoy this YouTube video of the first part of the boss fight being completed!

Aron Kramer // Decemberborn Games