Cat and Ghostly Road
Cat and Ghostly Road is an atmospheric point-and-click quest in which you play as a white cat.
In winter, cat was saved by a man and now it seems that white cat is safe. You lives in the painter house and helps him.
But one day a disaster happened to a man. And only you can help a person and save him from death.
For this you have to embark on a dangerous journey.
Gradually, the cat goes farther and farther into the world of ghosts and the game becomes more and more atmospheric.
Not all things are what it seem to be: in order to see their true meaning and form, you have a special vision.
Light and bright first levels are replaced by mysterious pictures of the world of ghosts.
Some development news
New locations appeared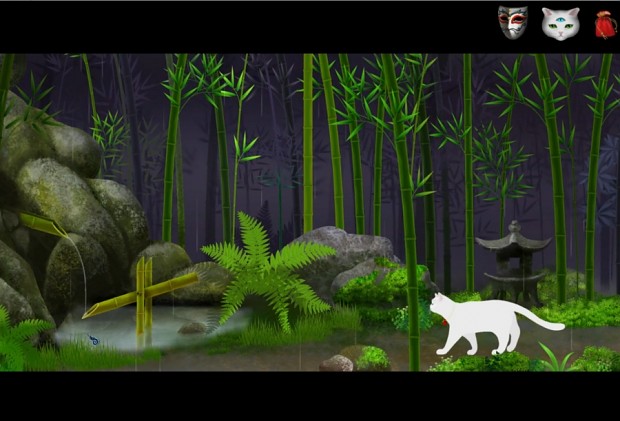 Here is a short video. Now we finish the sound and make a new trailer.
You can add our game to your wish list.