Hello everyone!
In this release, we have created a whole new gaming experience! We have a new player, rebalanced combat, improved graphics, reworked art, and made a brand-new highly interactive environment!
The most impactful change is the new player. The updated player was rebuilt from the ground up with a new model, textures, and shaders to enhance the visual experience in every way. Once that was done the weapons were all replaced with new ones of the same type (e.g. sword, axe, multibow). These weapons now do more things such as blocking and cycling attacks. This new player looked different enough to allow for a few tweaks in the story particularly making him a mage which now allows for the player having a spell at the start of the game. However, the player is only one of the many enhancements done to the game in this update.
The Alchemy Lab (Level 6) has also been completed and many more effects were added to the game. The Alchemy Lab has received a lot of magical elements to string together the final area as half transformed into the demon's image. To do this, various magical effects and surprises where added as well as good old death and decay for the transformed part to create a wondrous, yet slightly evil feeling. Many areas however are like what they were and still hold old regalia from before.
We then returned to The Battlements (Level 1) to create more things the player can do. Many old crates and barrels aren't in the best shape due to battle damage or looting and are now completely destructible with some holding valuable loot inside. Which brings up the next thing loot-fest. The player can now pick up almost anything that isn't tied down including many tools. You can now mine for ores that can be traded with NPCs but only if you have the right tools for the job. This is just one of many examples we will add to make picking up a ton of loot a great idea. To top it all off we added several actionable effects in the area to improve feeling as well as the look of the level.
The last major improvement was a graphics overhaul. New filters were added to improve the quality of the visuals. We also added new custom art for certain parts of the game to spice up the appearance. The total combo of all the improvements create a whole new gaming experience which we hope you'll enjoy.
Here are the full details of the update:
Improved and edited game story
Added new custom art at start of the game
Updated NPC discussions for story changes
New player model and animations
All new player weapons (e.g. sword, axe, multibow)
Improved graphics (e.g. camera filters)
Improved and rebalanced melee combat
Completed level 6 (Alchemy Lab) scenery and effects
Added new mining feature
Added loot-fest for many new item categories (e.g. mining tools)
Added destructibility of "damaged" scenery items (e.g. crates)
Completed loot-fest and destructibility in level 1 (The Battlements)
Many new effects added in The Battlements (e.g. Mana Statue)
Added new company and game logos
Fixed several minor bugs
Screenshot of new player in action with sword: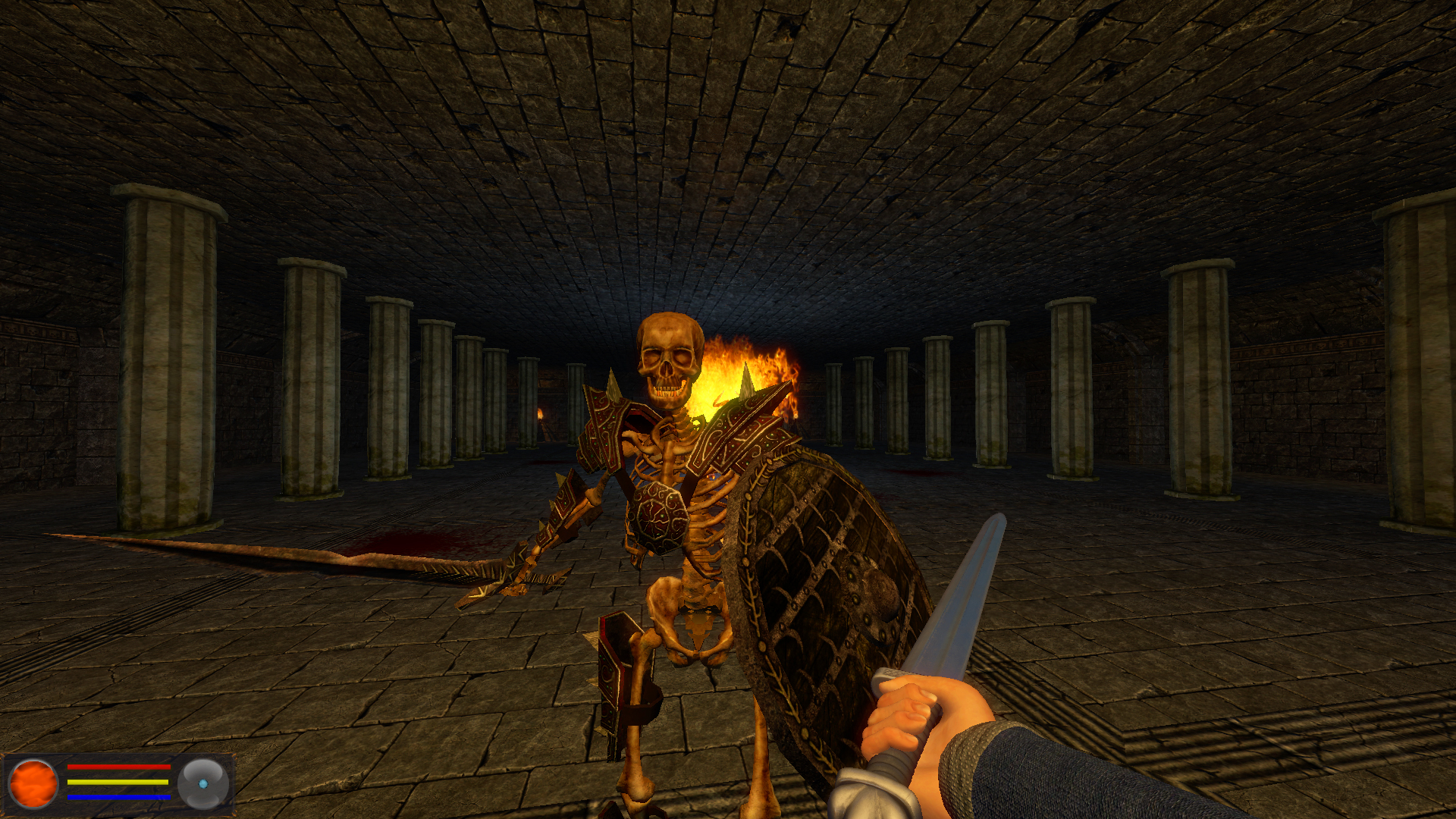 Screenshot of new player fighting with mace: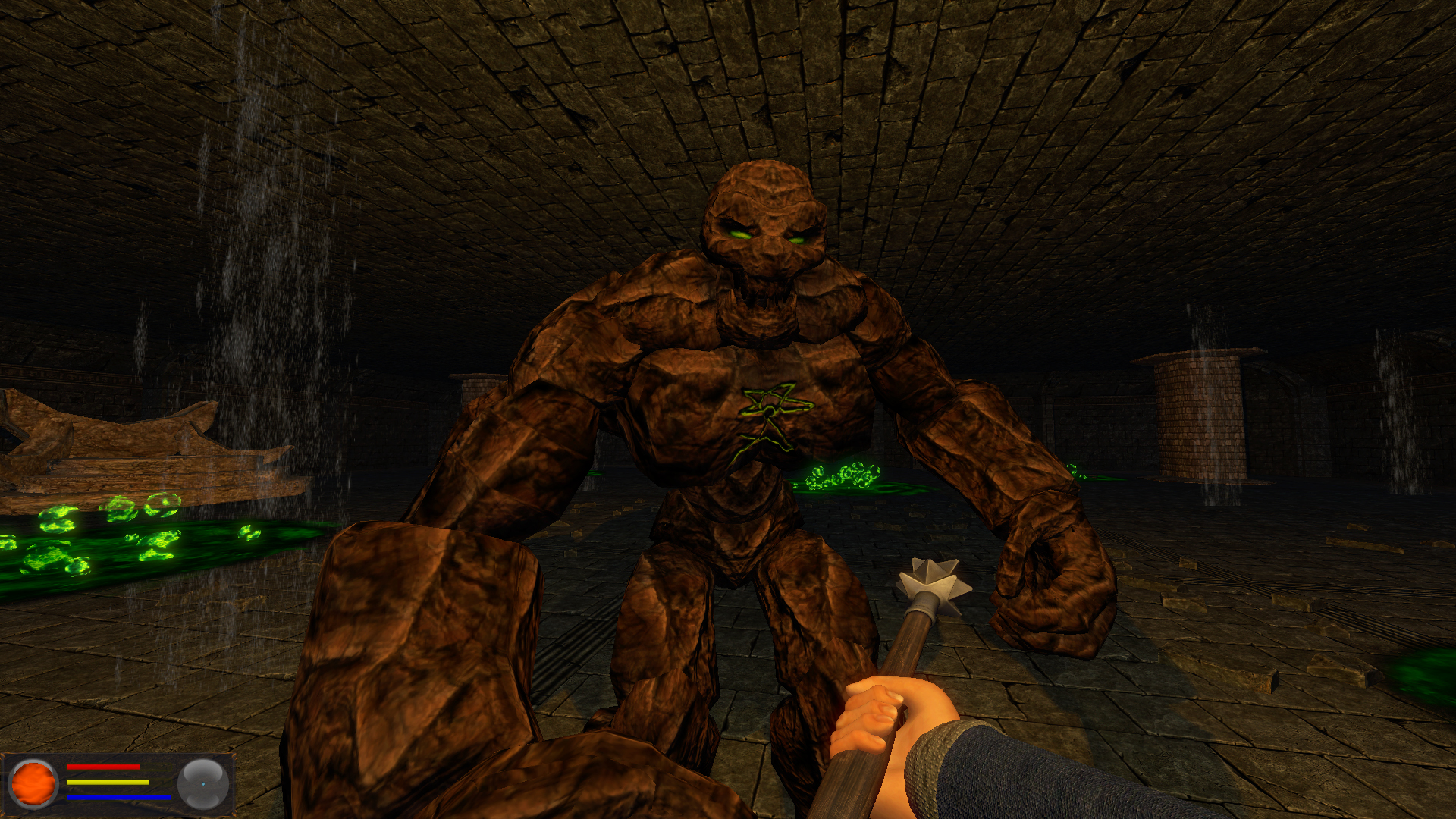 Sample of new scenery in level 6 (Alchemy Lab):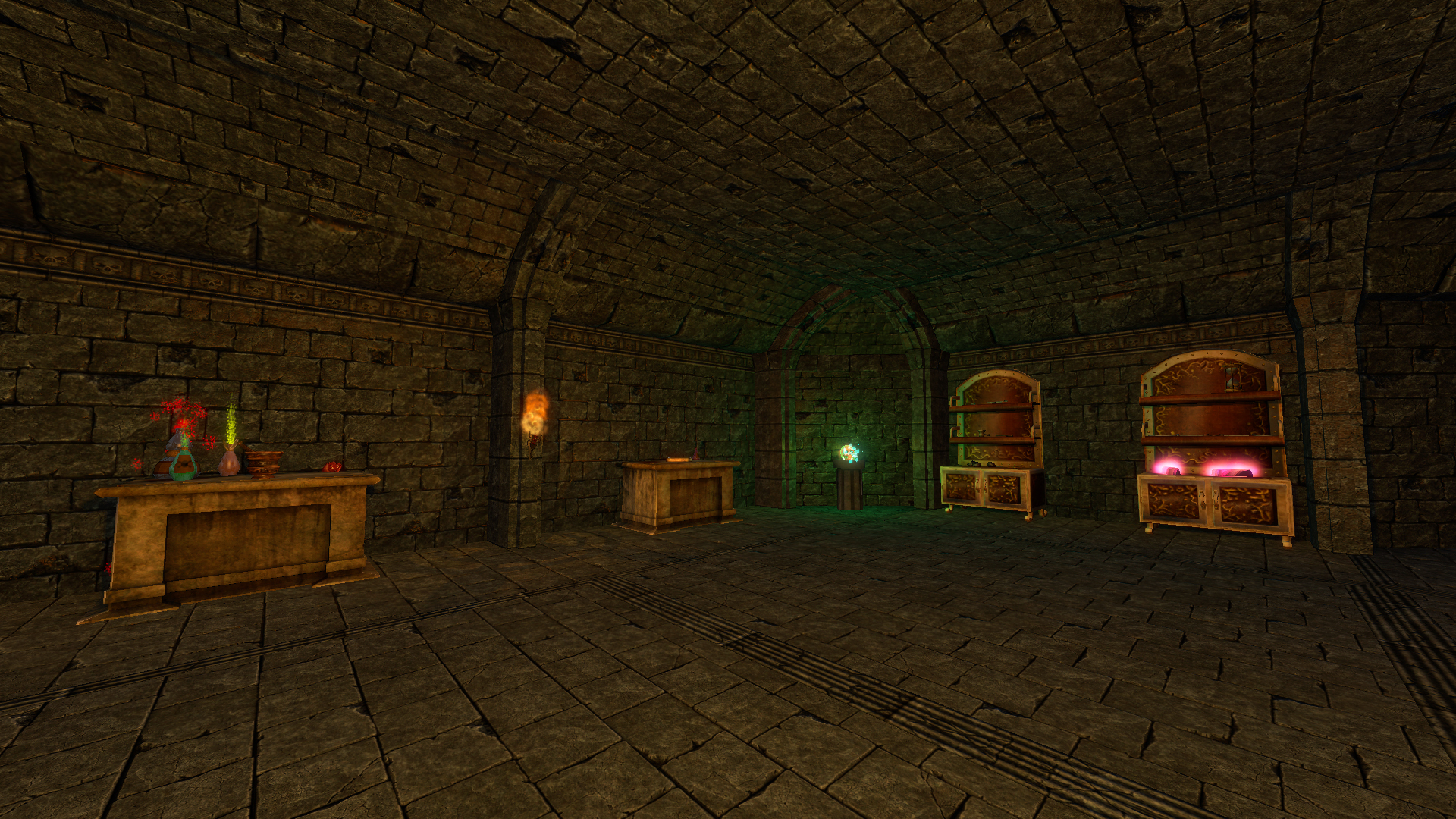 Here is our new trailer video:
You can check out our roadmap for our future plans Steamcommunity.com
Thanks for your feedback and support. Let us know what you think about our new changes!
Dungeoneering Studios
Twitter: Twitter.com
Our Web Site: Dungeoneeringstudios.com
Steam page: Store.steampowered.com