Hello everyone. First off, we are pleased to announce Black Shell Media as our publisher and are very excited about working with BSM to help us market Castle Torgeath. BSM has a great record of helping indie developers and we look forward to working with them.
On top of that, we have completed work on Castle Torgeath version 0.9.2. This update is a highly polished beta with several important enhancements. For example the player animations are now much more realistic and the player model was significantly improved. This update also improved player physics which will now allow the player to have smooth motion everywhere. In addition the AI has received several enhancements to their ability to chase the player as well as navigate terrain more effectively. Finally, scenery and art in all six levels of the game have been dramatically improved.
Here are the full details of the update:
Replaced custom physics system with standard character controller
Tuned combat for character controller
Tuned scenery colliders for character controller
Added navigation mesh to all levels
Added navigation mesh agents to all enemies
Improved enemy's reacquisition process
Adjusted animal collision ray positions
Fixed patrol save bug
Fixed minor occlusion errors in levels one, two, and five
Readjusted reticle to improve accuracy of range weapons
Modified music play time
Readjusted ranged weapon colliders for player and enemies
Improved player animations
Improved player model
Added art in level 2
Added art in level 3
Added art in level 4
Added art in level 5
Added art in level 6
Fixed a variety of minor bugs
Here is a snapshot of the skeleton archer about to strike: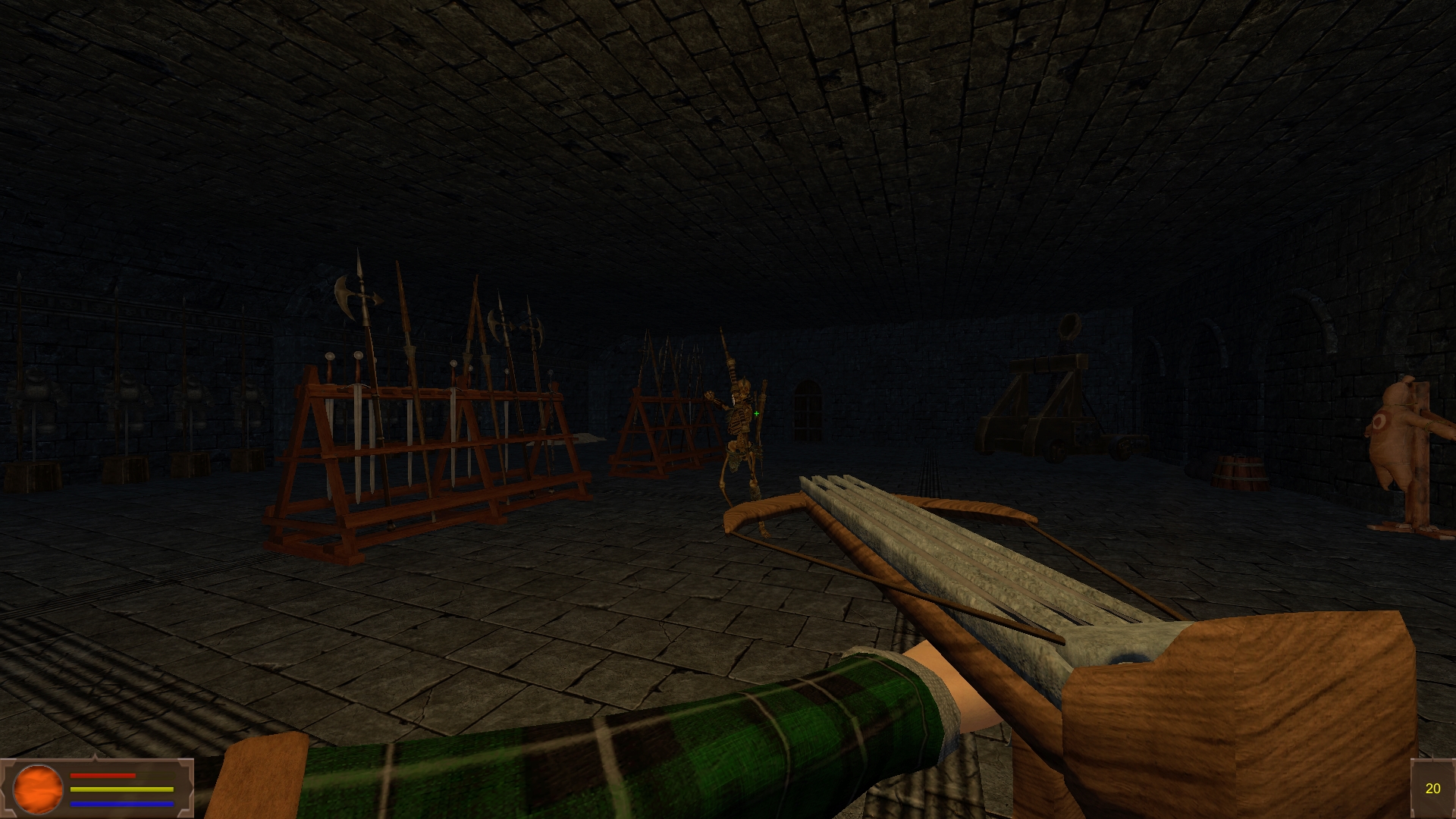 A shot of an attacking Orc: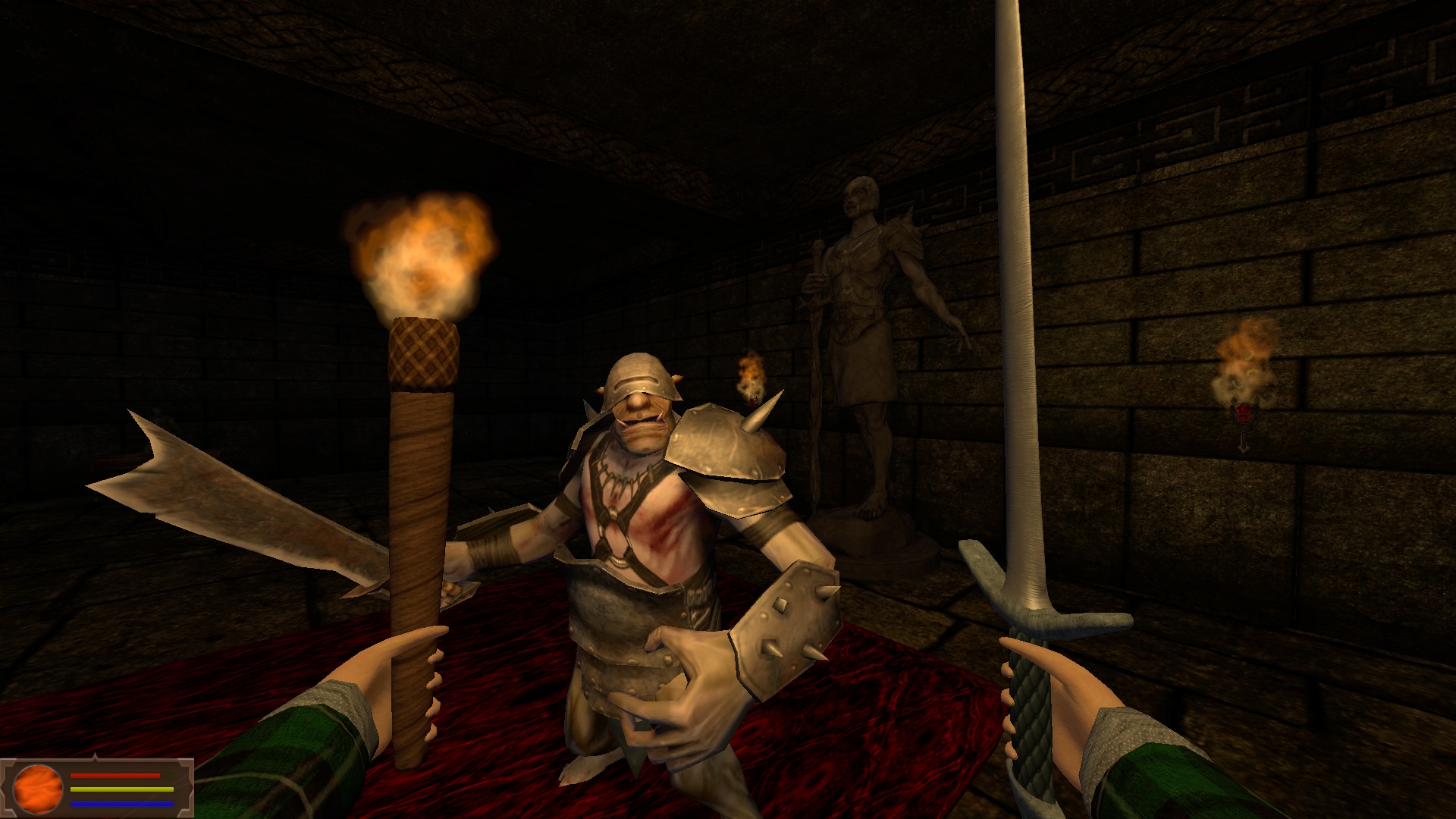 Another snapshot with a Fire Demon: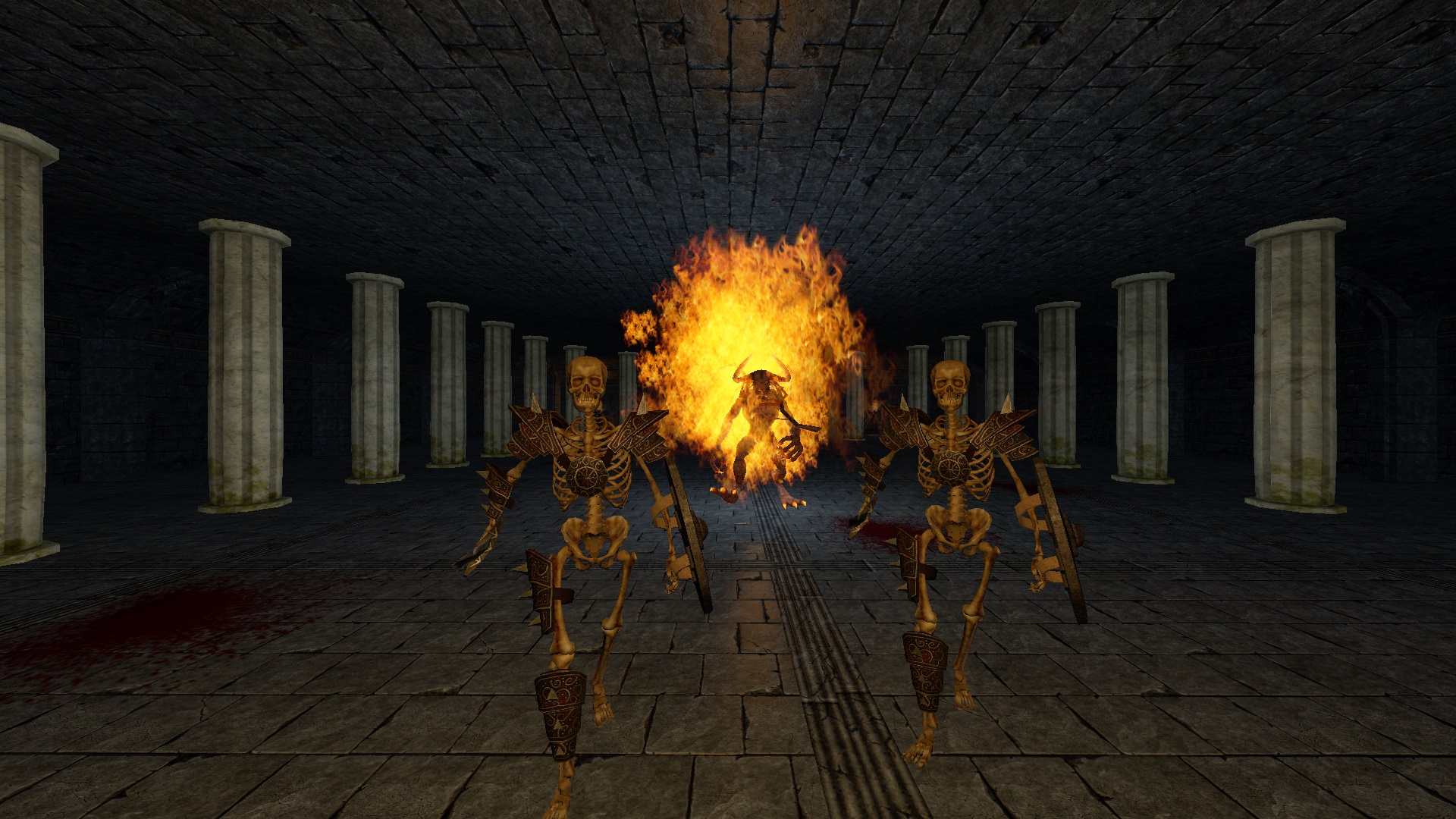 Here is our updated video trailer:
We believe that with this update the game has all of the major kinks worked out and is a stable high quality beta. We'd like to thank everyone who has supported us thus far and provided feedback. We hope you enjoy the update and check out our new video trailer and snapshots.
Dungeoneering Studios
Our Greenlight page: Steamcommunity.com
Our Web Site: Dungeoneeringstudios.com
Facebook: Facebook.com
Twitter: Twitter.com