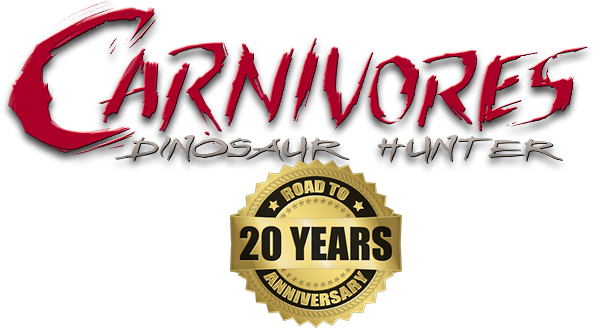 The old good Carnivores is back to PC and coming to Greenlight. The most exciting hunting journey starts now!

The game lets you see amazing predatory dinosaurs in action and challenge them for ultimate survival! To anyone who played Carnivores on PC in 1998, hours of nostalgia are guaranteed!

Carnivores: Dinosaur Hunter is a hunting simulation that is completely true to life and totally breathtaking. You land on a distant planet inhabited by dinosaurs and progress from a shy wildlife observer to a stealthy and ruthless T-Rex hunter.



Game story.

2190 AD. On a routine exploration mission, science vessel FMM UV discovered a planet with a suitable climate for humankind. During the initial scouting expedition this young planet, code-named FMM UV-32, was declared inhospitable for colony life due to its unstable terrain and immense population of prehistoric reptiles.

News of this amazing planet spread and articles on the "Dinosaur Planet" lead an earth corporation to purchase the rights to the planet, and create DinoHunt Corp.

DinoHunt Corp. created the unique opportunity for paying customers to become dinosaur hunters for the first time in 50 million years.

You are the newest client of DinoHunt Corp.


Game features:

• Pure classic game with remastered graphics
• Fill the area with dinosaurs to your liking and skills
• Equip with camouflage, cover scent or radar
• Pick a weapon and hunt or take a camera and observe
• Store your prey in real-size trophy room
• Go green and use tranquilizer instead of bullets

Who are we?
Tatem Games is a developer and publisher of superb and fun mobile games with over 42 million of players worldwide. It emerged from PC game development company Action Forms, mostly notable for Carnivores, Vivesector and Cryostasis games.
Release date: Spring 2017