Hi everyone!
Today I'm here to tell you more news about Careto. Last time I mentioned Careto was part of the official selection of PlayStation Talents in Portugal. But two weeks ago Careto was also nominated "Most Awaited National Game" for the MoshBit Awards!
More information about this initiative: Moshbit.pt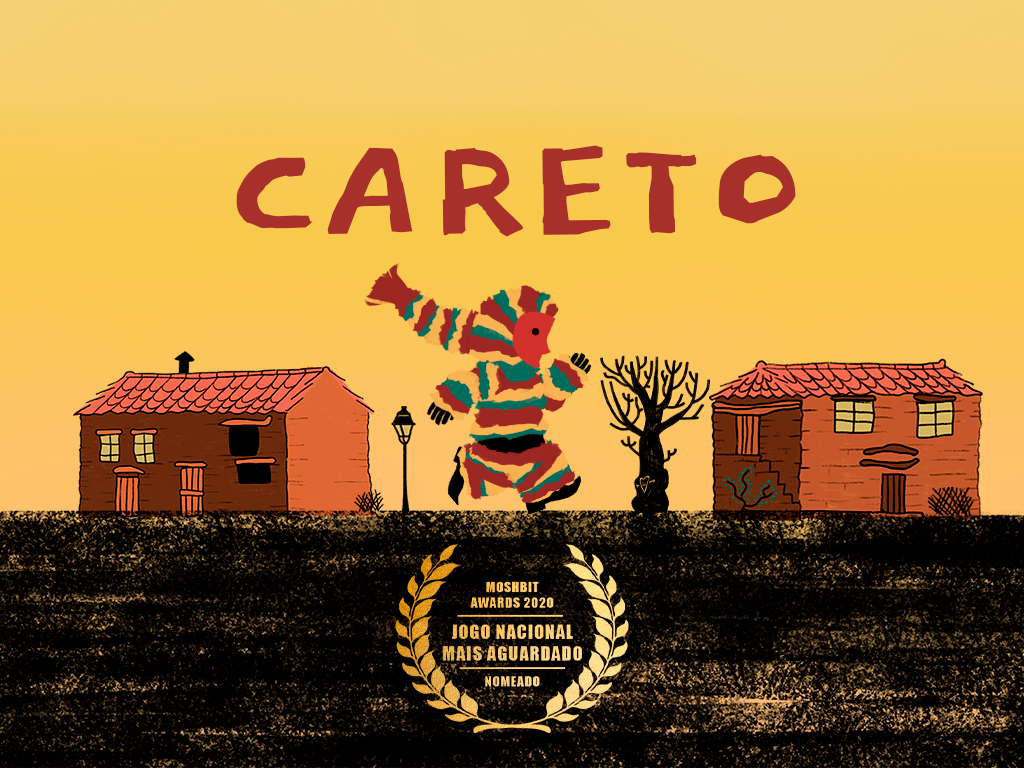 Also, last week Careto was played live. It was a great opportunity to have a conversation about the game, check it out!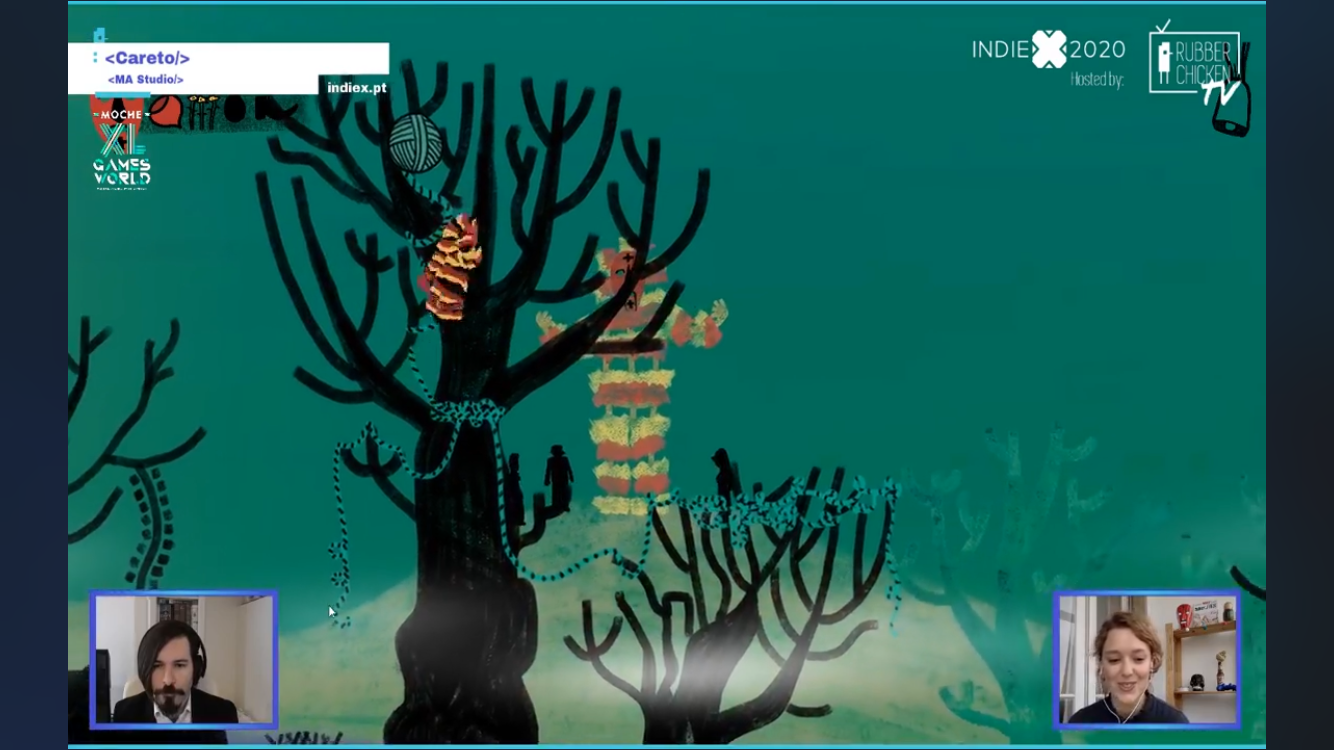 Last week Careto was highlighted for The Finger Guns Podcast in their Indie Corner list. Around 1:19:25 it's very interesting to hear how Careto was able to communicate this culture to foreigners outside of Portugal.
This week I found an article about an interview I did recently for the radio Onda Livre about Careto being selected for PlayStation Talents of Portugal.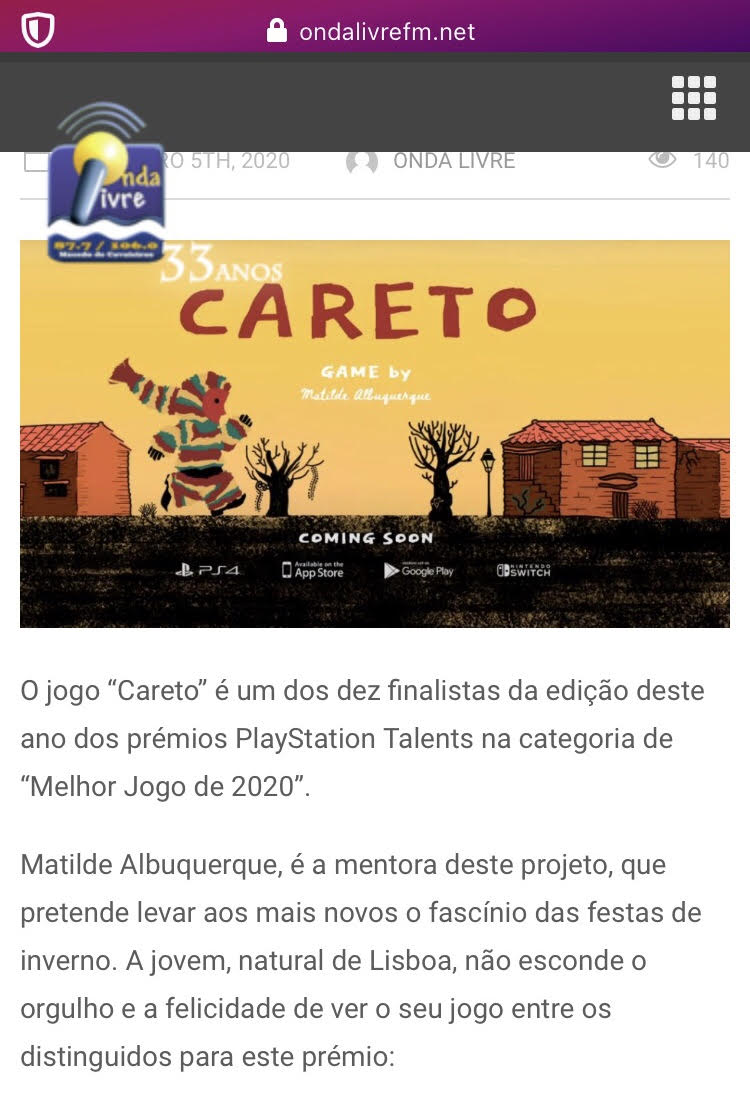 The next article will come out soon - it will focus on the concept art for the 1st level (tutorial level) and on some new aspects of Level Design for the 2nd level.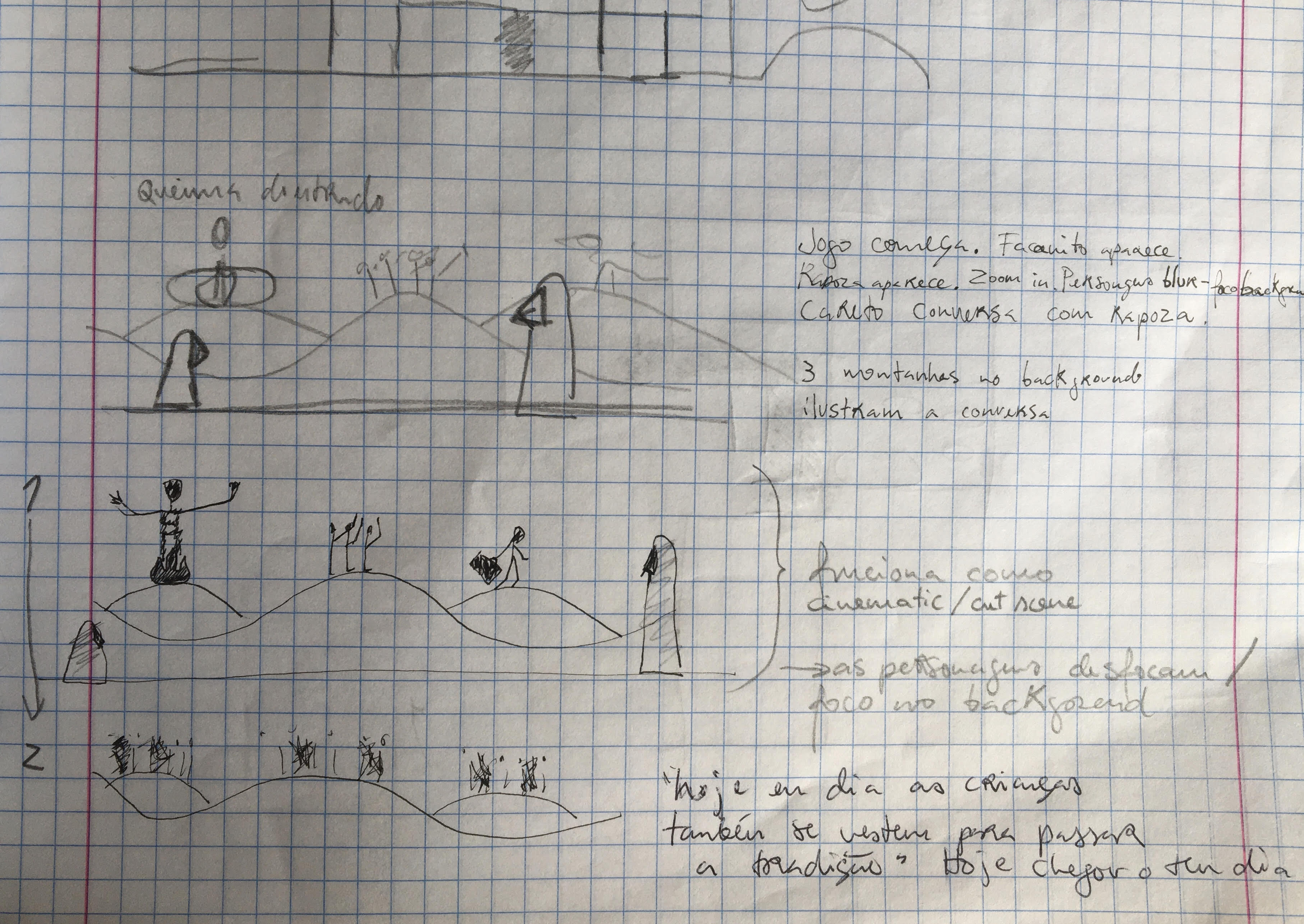 Thanks for reading, gotta run!