Here's
the new update for the game!
=WHAT'S NEW=
In this update, I finally implemented the Splash Screen, Title Screen, and Main Menu. Along with some other features in the beginning as well.
---

Main Menu

Old(Left) vs. New(Right)
Multiplayer:
For Battle Mode, I tweaked around with the players' hitstun and hitlag variables to add combos. I also implemented dynamic scrolling with a new screen shake effect.
---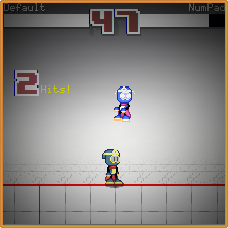 Combo Counter on the Top Left
Single Player:
For this mode, there is a new and redesigned tutorial level! This level is the first to utilize the new minimap feature along with new movement options, such as climbing and traversing stairs. The level is still a work-in-progress.
---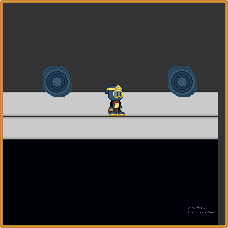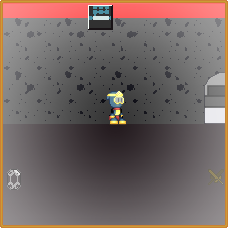 Tutorial Level

Old(Left) vs. New(Right)
=CHANGELOG=
Misc.
-Added Title Screen, Main Menu, and Splash Screen
-Added improvements to Battle Mode for Player One (Physics and Combos, expect Player Two next.)
-Added a new tutorial area(more will be added next, along with some graphical changes)
Gameplay
-Implemented a new Minimap Display
-Added Wall Jumping, Stairs, and Ladders
-Fixed some bugs with Cardbot's hitstun and hitlag
-Added Scrolling to Battle Mode
What's next to expect:
-Battle Mode: Player Two Polishing
-Battle Mode: More Menu Screens, Victory, and Transitions
-Single Player: Graphics and Cutscenes for the Tutorial Area
---
Meanwhile, Stay Tuned!