Hello! It's been a while, but fear not. It just means there's more new stuff to talk about! We've been working away on the beta version of Star Villains and Space Heroes. We have some announcements to make, as well as some eye candy to show off...

THE SVSH BETA
First things first… Hows the game coming along? Great! We've been implementing a new chat system in single player. AI opponents and allies now broadcast messages during battle. Allies will ask you for help when they're in a bad way, and enemies will taunt you mercilessly!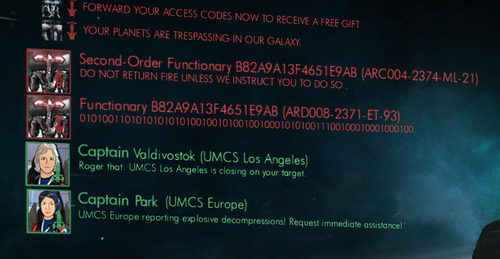 Radio Chatter!


We were actually really surprised by how much this chat function adds to the battles! It's pretty sweet to see comm traffic while you're flying around killing stuff. Meet some of the captains:

NEW STUFF. LIKE SHIPS!
Chris has done some of his wizardry to improve many things behind the scenes. The AIs are working better than ever, we overhauled the targeting system. We've also been adding some new ships:
AIAD Apex class corvette: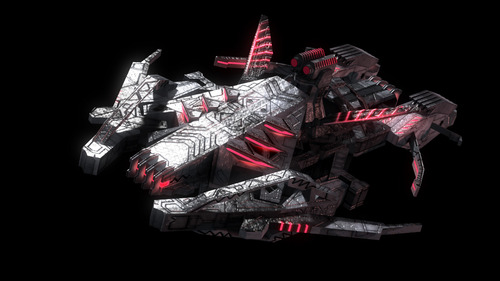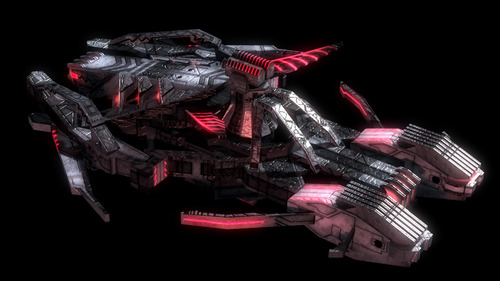 Unlike most AIAD ships this one is highly agile and has omni-directional missile turrets, providing excellent coverage. When piloting the Apex you get to make speedy attack runs while dodging fire from your sluggish opponents. If you're fighting against them you can take on a few of them using a big Empol capital ship and swat them from the skies!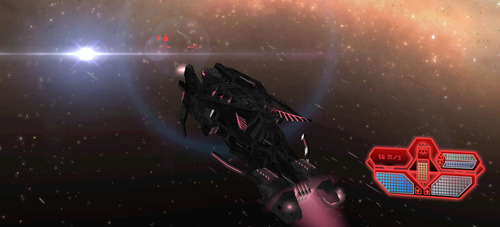 You can learn more about the Apex class soon, when we launch the new version of our website, featuring pages for each ship, faction pages, a starmap, and more.
AND IN THE FUTURE…
Since we want to get the beta version out as soon as possible some of these things might not make it into the first release. Adding new ships takes a lot of time! But in the mean time you can check out some things to look forward to:

Faction 4: The Integrated Group.
The Integrated Group is a civilization of digital life forms who reside inside a distributed computer reality spread across their worlds. When they do venture into the physical world, they do so by means of semi-holographic robotic avatars. Press conference on Earth? Project a Human skin. Negotiations with the Solonar? Just change your appearance to match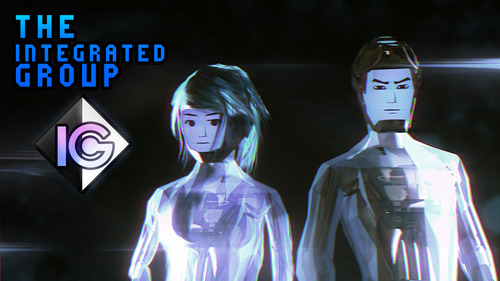 Just don't forget who's under the Facade.
The IG's Sole purpose is to secure the continuation of their computer reality. Their universe servers require tremendous amounts of power. They gather the power they need in the physical universe, from their 14 suns, from the resources of the planets which orbit them. They require huge amounts of semi-conductors and raw materials to manufacture new universe-servers, as their undying population increases. They have an armada of spacecraft to defend their holdings.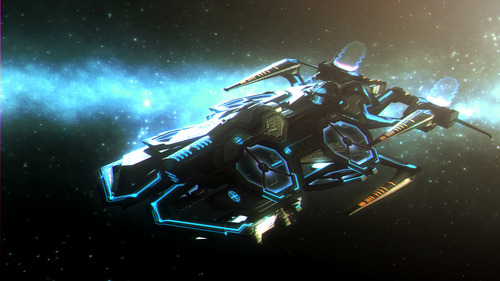 An IG Cruiser
They're friendly when it suits them, but the IG don't jump to action unless it serves their interests. They are timeless, near-immortal beings inhabiting a domain isolated from the rest of us. The affairs of mortals rarely catch their full attention.
RELEASE PLANS
A major announcement we'd like to make is our intention to release SVSH on Desura. In the future we'll be investigating other release platforms as well, but Desura is a great one, and a good way to ensure that updating the SVSH beta with new content will be smooth and automatic. We'll be posting again soon with more specific information about the release date, but for now I'll just tell you to keep your eyes out. -SpcKd out.