Light up that BBQ and let's get cooking!
Cannibal Cuisine is out now, and we have a 25% launch discount active on both Steam and Nintendo Switch! Play through the 24 stage story campaign with 1-4 chefs, or fight boisterous cooking battles in versus mode, where you can win by outcooking the opposition, or simply stomp them into the ground!
The evil god Hoochooboo has awakened, and they're hungry!
Unfortunately for you, they only eat human meat - with perhaps a little fruit or vegetables for taste. Test your cooking talents through locations ranging from jungles and temples to beaches and volcanoes as you try to figure out a way to defeat Hoochooboo once and for all! You'll have to master an increasing range of recipes at the same time as facing ever more dangerous 'kitchens'. If that wasn't enough, every area ends with a 'boss battle' posing a unique challenge that might not even be cooking related!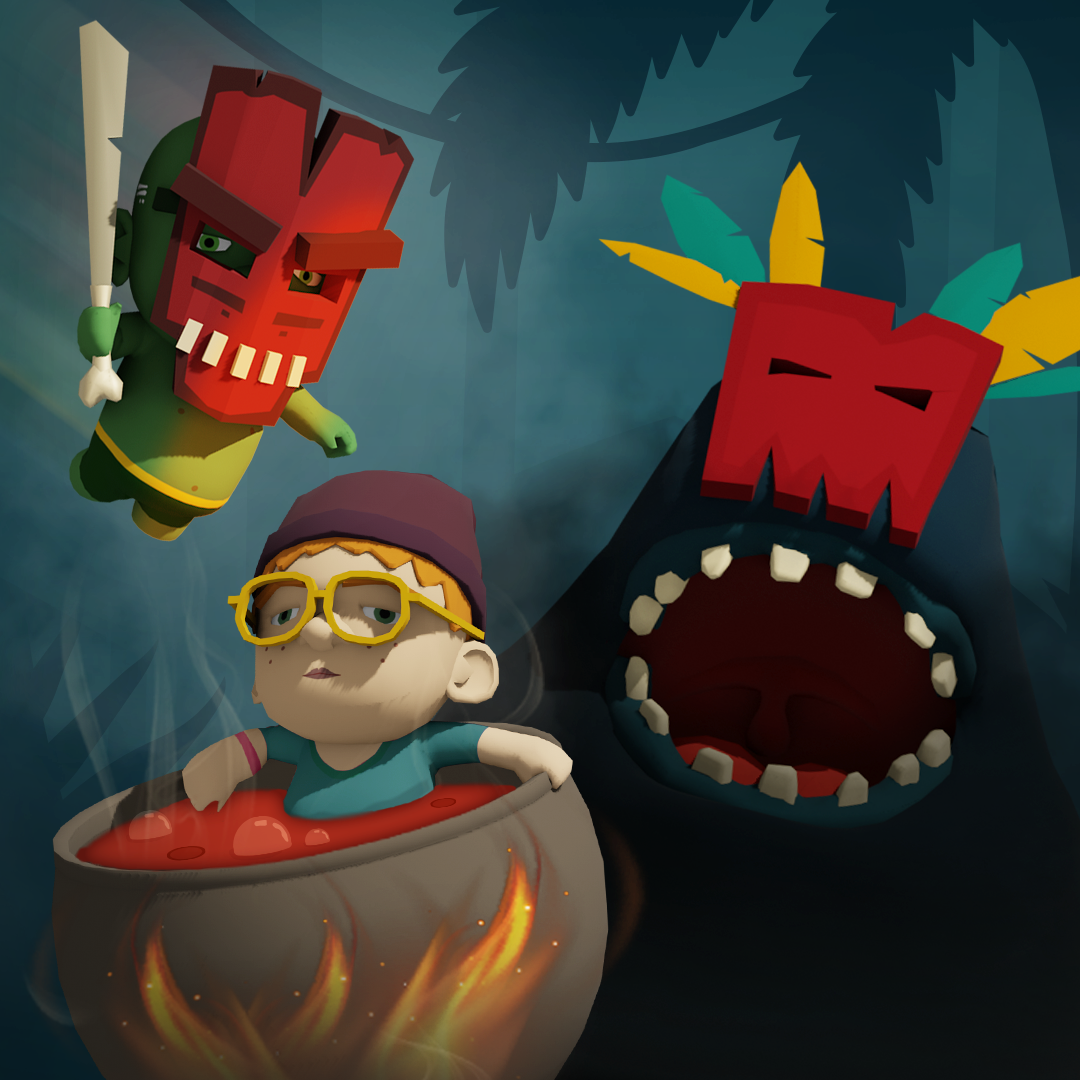 Got questions?
Check out our FAQ, or come chat on our Discord.
Sounds good? A deadly tropical paradise and Hoochooboo's dark hunger await!