An important part of Candlelight, besides the gameplay that must be great, is the scoring system. Early on in the project I felt it was really important to give players multiple reasons to go back and play each level again. The major parts of Candlelight are platforming and exploring, so I needed to challenge the player on both fronts.
On the platforming side, the number of lives and the percentage of each life would be challenged. The player starts out each level with three lives. As you go through each level you encounter wind, rain, TNT... things of that nature. Certain dangers like water take all the candle's life at once while some, like rain, only take a percentage of it.
On the exploration side, searching the level trying to find the torches and map wastes time hence taking the candle's life down. In Candlelight time is of the essence. The very thing that keeps the candle alive is constantly consuming it. Quite the predicament for such a fragile explorer.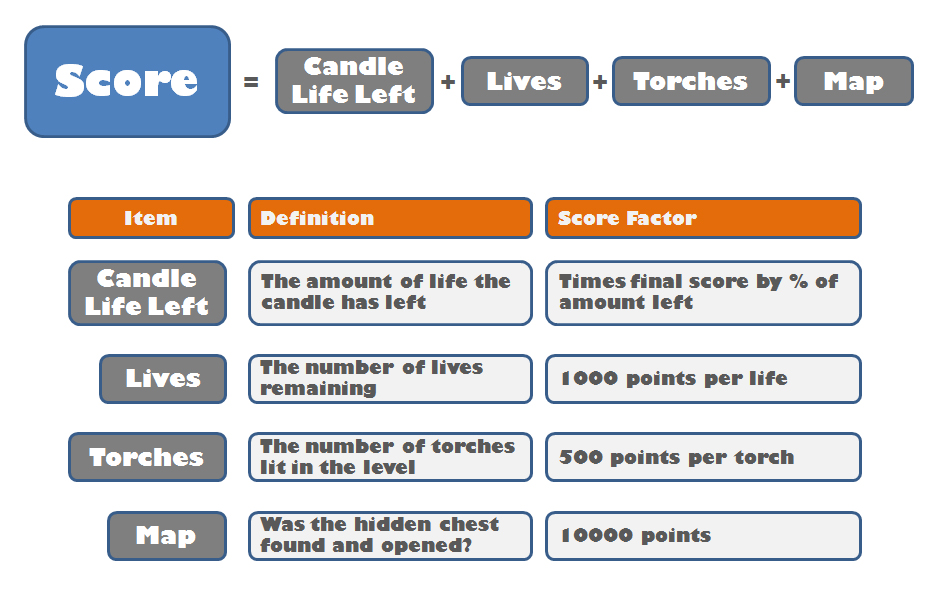 Here's a shot of what the end level screen looks like after the candle has successfully found his extinguished brother and ignited him again. From the looks of it, the player had some trouble keeping the candle safe. Two lives were used, one torch was not found, and the map remains lost. Even though the player made it to the end of the level, which in itself is quite challenging, the challenge of finding all three torches, unlocking the chest and retrieving the map remains.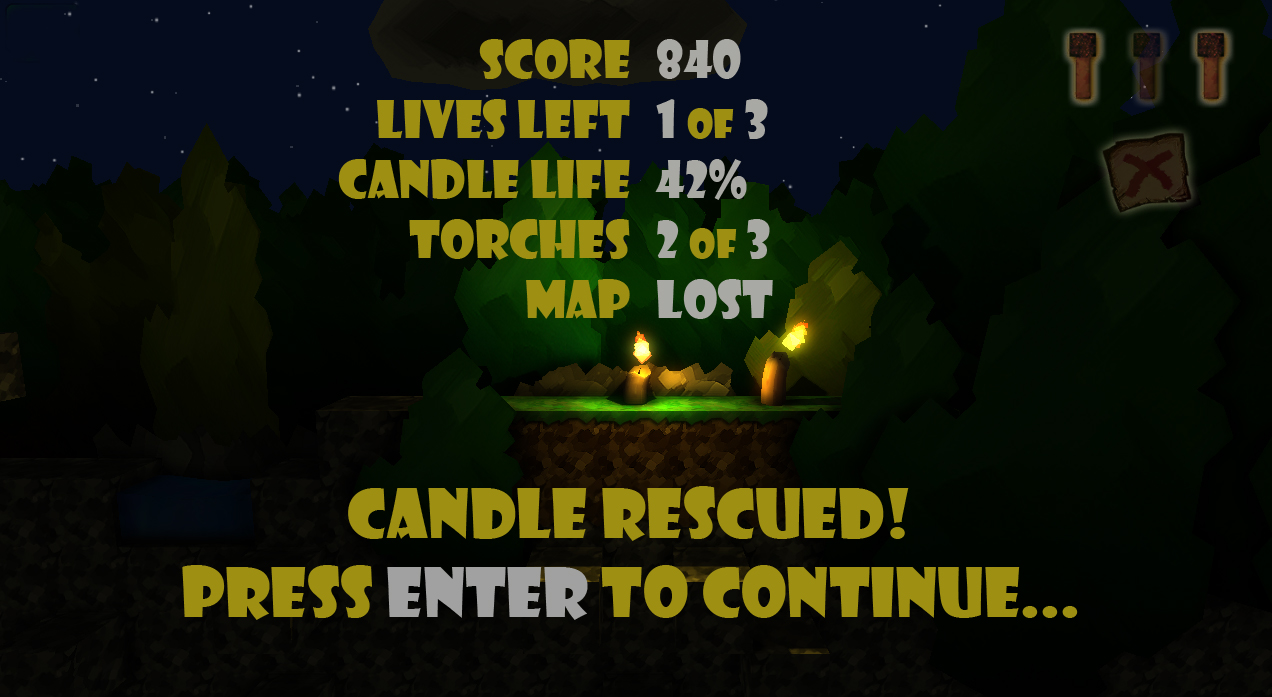 I hope you guys found this informative. I always welcome feedback on Candlelight so let me know what you're thinking. Thanks for your interest in Candlelight. I love working on the game and I truly think you're going to love playing it!