Let's talk change... to make a great game you have to be willing to iterate, iterate, then iterate some more. The demo release was played 1000s of times and a ton of feedback was received which I got busy over the last two weeks addressing.
Checkpoint System
Yea, the addition of checkpoints was a no brainer, especially for the demo. These will be scattered about each level in areas that are more difficult. If the candle meets an untimely meltdown, no problem, he'll just respawn back at the last checkpoint.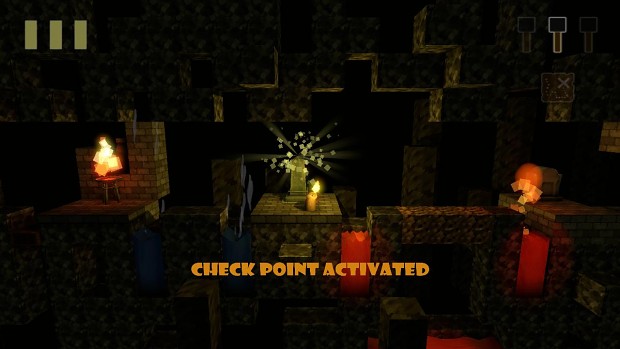 Health Replenish
Next was giving a single point in each level where the candle could regain his health. These are meant to be a little on the tough side to get to so expect a challenge or two before you make it to this point.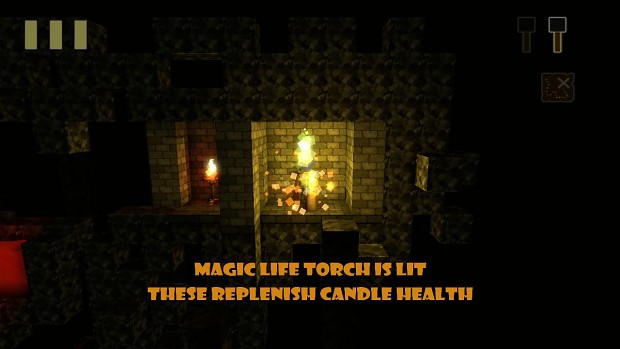 Throw Fireballs
A feature that I was pretty excited to implement and ended up being a ton of fun to play around with is throwing fireballs. Somewhere in each level there is a magic brazier. Igniting the brazier grants the candle the ability to throw fireballs across the level. The ability will be required to access some area in the level. Timing added with a skillful jump or run might be in order open the way.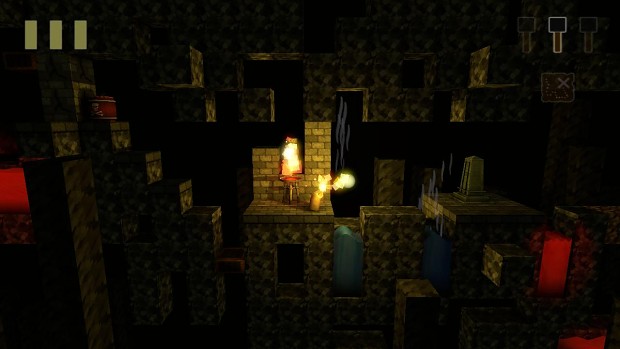 Life System
Lastly a pretty major change to the life system for the candle has been made. Before the candle would melt as time went by. This seemed overly complicated and quite frankly confused a lot of people. Now the candle melts only when using his abilities like burn and throw fireballs. The environmental hazards like rain, water, TNT, etc.. still cause damage to the candle.
Thanks for the interest in Candlelight. Look for an updated demo soon!
-Pixel Maverick Games
www.pixelmaverickgames.com