It's hard to say much without spoiling a big part of Candle's story, but here's what we're going to tell you: The story of the game has a rather deep background and topic, however it is told in the form of a childbook. We want it to have mature contents told as a child story, shrouded in innocence and ingenuity. This storytelling is supported by the voice of a narrator, Teku's master (the shaman Llaqa), who tells the story with his mature voice during the gameplay and in the cinematics.
And yes, there will be some cinematics in Candle. The story is told in those scenes through animated illustrations and also during the gameplay by the voice of the narrator (dubbed in English and Spanish for now).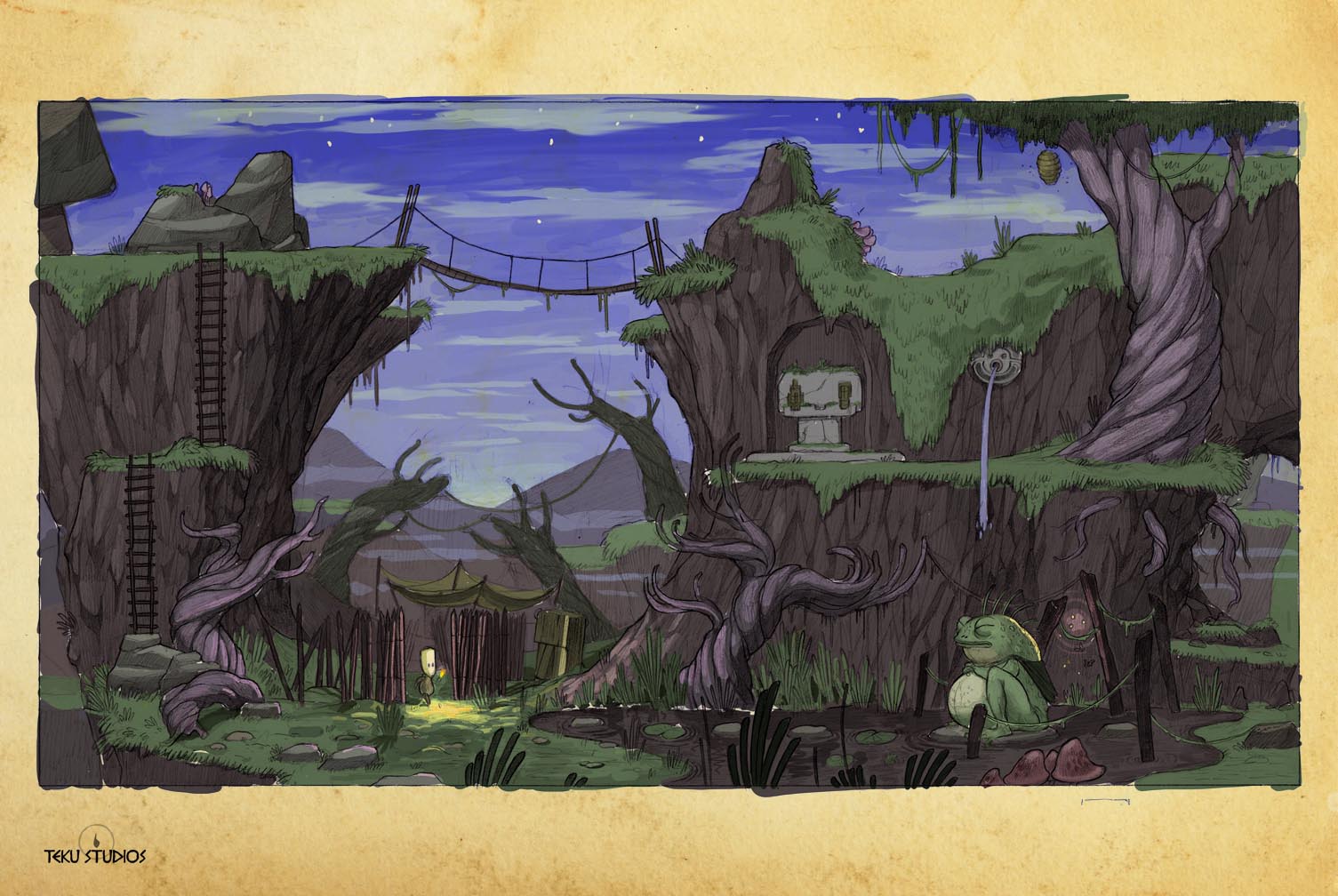 The main plot is that Teku's tribe (Tumayku tribe) is attacked by the rival Atipax tribe, and so he begins a journey to save his friends. But that's only the wrapping. Candle is a reflection about civilization seen through the eyes of an innocent character, a kid, that's Teku. It's very metaphorical and you will need to keep a close eye on the game, because a big part of the story is told through the environments and items in a very subtle way. For instance, you may have noticed at this point that every living being in Candle is masked. Well, they are masked for a reason, but that reason will only unfold as Candle progresses. We know that you are all clever people, so you will have to think hard about what we want to tell you throughout the game!

If you have any questions please let us know in the comments section so we can answer them.