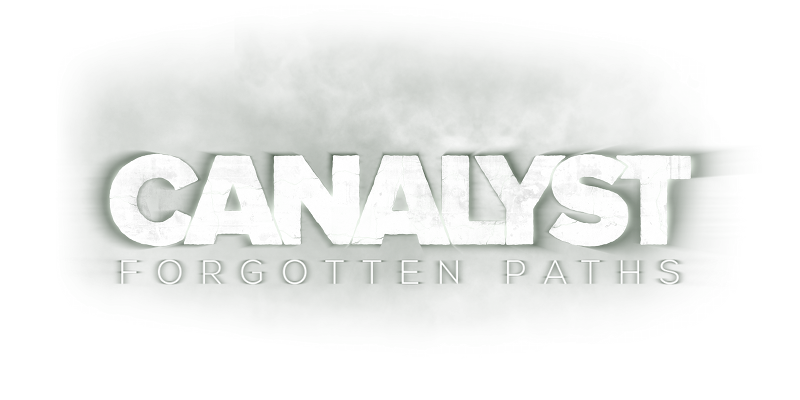 Where is Canalyst: Forgotten Paths and what did you do to it?! This is the question you probably asked yourself when you noticed this new page here on IndieDB, or maybe already a few months ago, when the news from the old game (well, already let the cat out of the bag...) started to become very rare.
Let's make this quick: Yes, Canalyst: Passing Lights is dead - dead like a blind eagle. We made the desicion more than a year and a half ago when level 8 was planned through and we understood that the engine will not be capable of what we wanted from it and what was needed to continue the storyline in an adequate way. We were thinking about it for a long time and it really was hard to decide, especially for me as the game-designer.
We wanted to make an approach on other engines. We have tried out many of them, be it CryEngine 3, UDK or S2 Engine, which are all really great products, but these are all made for a much higher quality level of assets and much bigger teams than what we form. This means, more time would be needed to create something that we would like. After about three months of testing and figuring out about all the other game engines, I came up with a crazy idea. I still don't know why, but the other team members felt like it was a good idea to stick with FPS Creator and create another game based in the same setting like the good old Canalyst. This was in July 2012. I came up with the idea of a successor to the unreleased game, which continues the story right where the other one ended. The idea behind the story is quite simple, but throws up a couple of complications.
A week after Sergey (protagonist of the predecessor) left Moscow's underground world, attacks from the monsters from above increased dramatically. On his way he took out many of the defense systems of the people, turned them off, broke them and left most of the doors and other openings opened, making it easy for monsters from above to show their destructive power and eliminating the small rest of the civilization in Moscow. You play as one of ten mercenaries put together into a squad by Sergey's uncle, leader of an underground colony. On the way the group gets attacked by a wave of monsters and you lose the squad. Now you are alone in the underground world and you still have your task to do.
On the 18th of August 2012 I had the new project posted in the German and English FPS Creator forums, together with a first screenshot and the Story Teaser Trailer. Since then the game didn't get too much attention, because of the slow progress as we had to plan the game through and therefor couldn't work on the levels too much.
---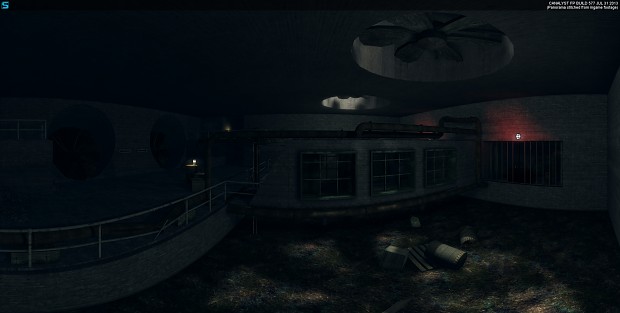 Now, another year has passed and Canalyst: Forgotten Paths becomes one year old! And to celebrate the first birthday of our little toddler, we have prepared an awesome gameplay trailer featuring almost five minutes of unedited footage from the brand new level two! We feel it's about time to show you a real, unedited motion picture of our work and not only screenshots.
We hope, you like it and have a great day!
Greetings,
Jan Maslov (Sector49 team)
---