Since the new leaderboard feature was added, some fierce competition has been going on! "Bojack" is in the lead with a staggering survival time of 8 minutes and 4 seconds, followed by "Steven Seagal" and "Chuck Norris". Can you beat them?!
Hint: (Quoting Super Meat Boy) A Game Controller is not necessary, but so is bathing ;)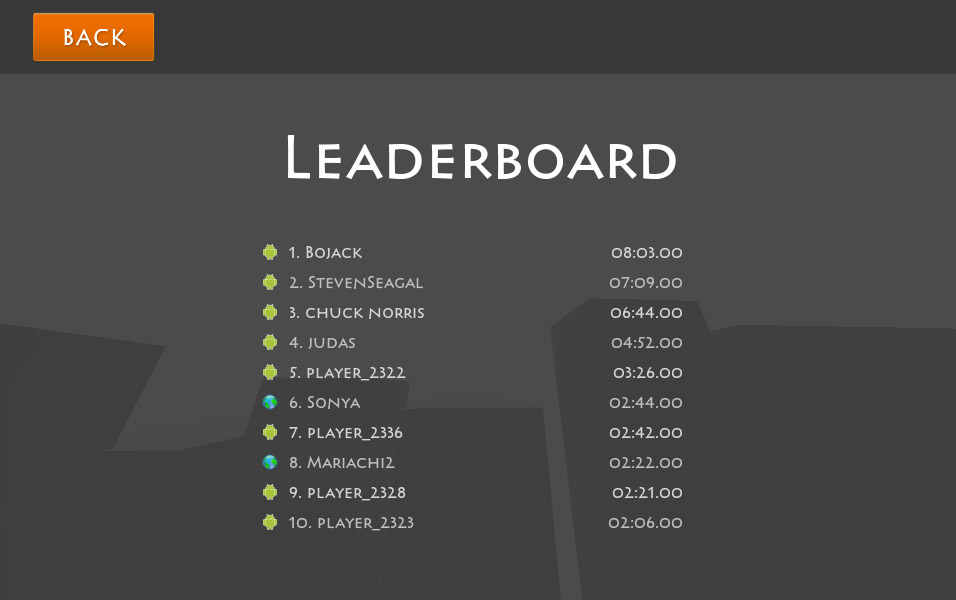 Grab a friend, grab a controller (or two) and fight to survive!