Have you heared about the new Bundle in a Box that is featuring 13 awesome indie RPG games? No? Then go ahead and check it out, you really should.
Again, Bundle in a Box is featuring Indie Dev Grant which will be given to one of the developers nominated for the grant. Every 100 bundles sold, 15$ goes on stack which is then given to the winner. I'm one of the nominees as well with Courier of the Crypts (among other great games).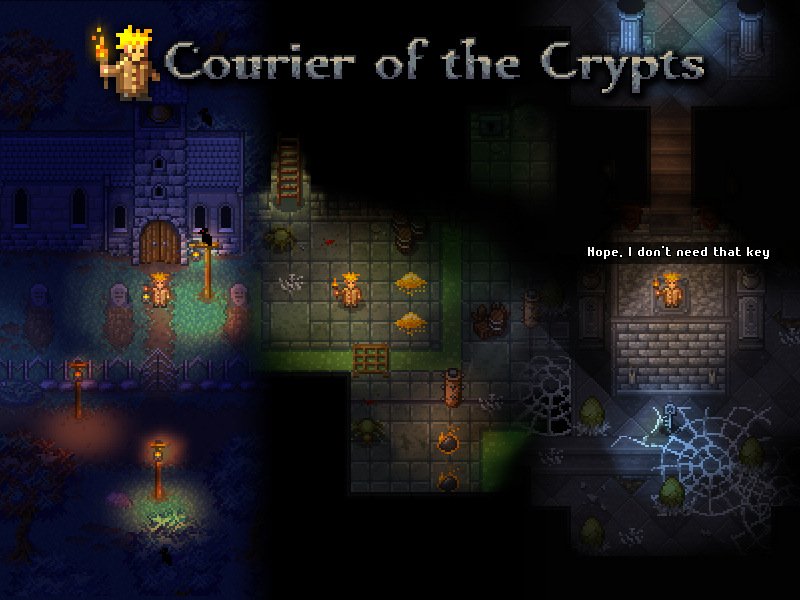 If you like what I'm working on and if you are going to get that bundle then please, vote for me and my game. You'll show me incredible support, more than you already do. Also, I'll high five you at least 5 times if I meet you! If I win that grant, it will be used for Steam greenlight fee and for the composer (which is doing his awesome job already).
How to vote:
1. Visit Bundle in a Box webpage
2. Buy bundle
3. On your personal bundle page with bought games (you'll get one via email) scroll down
4. Check for "Courier of the Crypts" and click vote.
If you are still confused, you can see how it's done here.
Thanks for all your support, you're the best! :)