"I'm creating deadly, frightening and half-dead kawaii Pokemons.
It's so funny." RZE
It's been one year now. Follow us, share and support Bukkaku on every social network.
I'm making games alone, so it takes this much time. Your support and interest in the game however still drives me forward. If you stick with me, you will be satisfied with the result for sure.
This time we have gameplay concept from darker, night location, namely Ressurection graveyard.Thank you so much for your reactions concerning game graphics. I well make an effort to bringing the game to life in this style. Also the world i came up with and make it whole with the help of creative procedures and techniques.
"Bukkaku is a browser-based MMORPG project from RZE Studio, the brainchild of Czech developer Lukas Reznicek. Despite its really, really unfortunate name, Bukkaku is actually a very sharp-looking (see what I did there?) game that artistically blends Mexican and Asian art styles to create an unusual hybrid full of triangles and other sharp polygons that look like theyre just begging to give you a papercut."
ind13.com by Rahul Shirke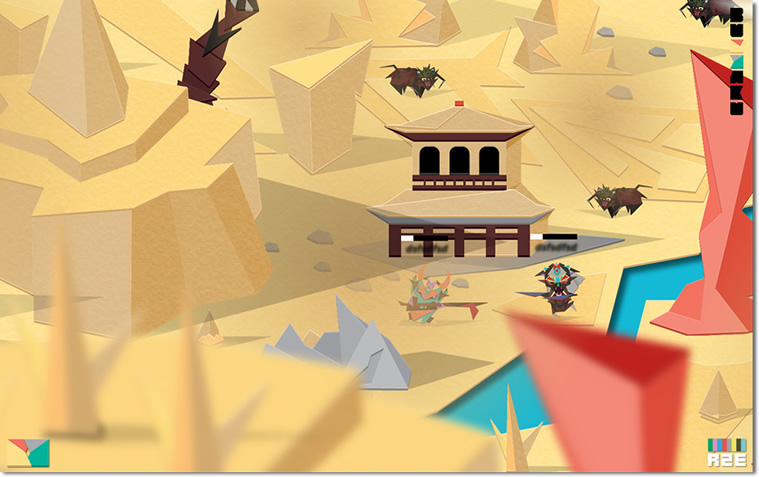 "Im glad Im not the only one who looked at the title twice, lol. The game really does look interesting. I cant wait to see what they make of it."
Collin
"Im willing to bet many of you read that title incorrectly. Dont worry, youre not on trial. Since youre already here might as well learn about a new game called Bukkaku. Bukkaku is an upcoming MMORPG in development for PC. No word on how the game will play, but we do know it uses an interesting origami style. Keep an eye on this one. Could turn out cool."
gamingilluminaughty.com by TBH
more on blog.rzestudio.cz

Watch this game to be notified of any updates!
Watch this game to be notified of any updates!Therefore we will be happy if you support us by giving us Like, sharing or subscribe our channels. Enter a join the Bukkaku community.