Today i am going to reveal you few of the new building structures that you can construct in the game.
There is 3 different structures for now that i will show screenshot of.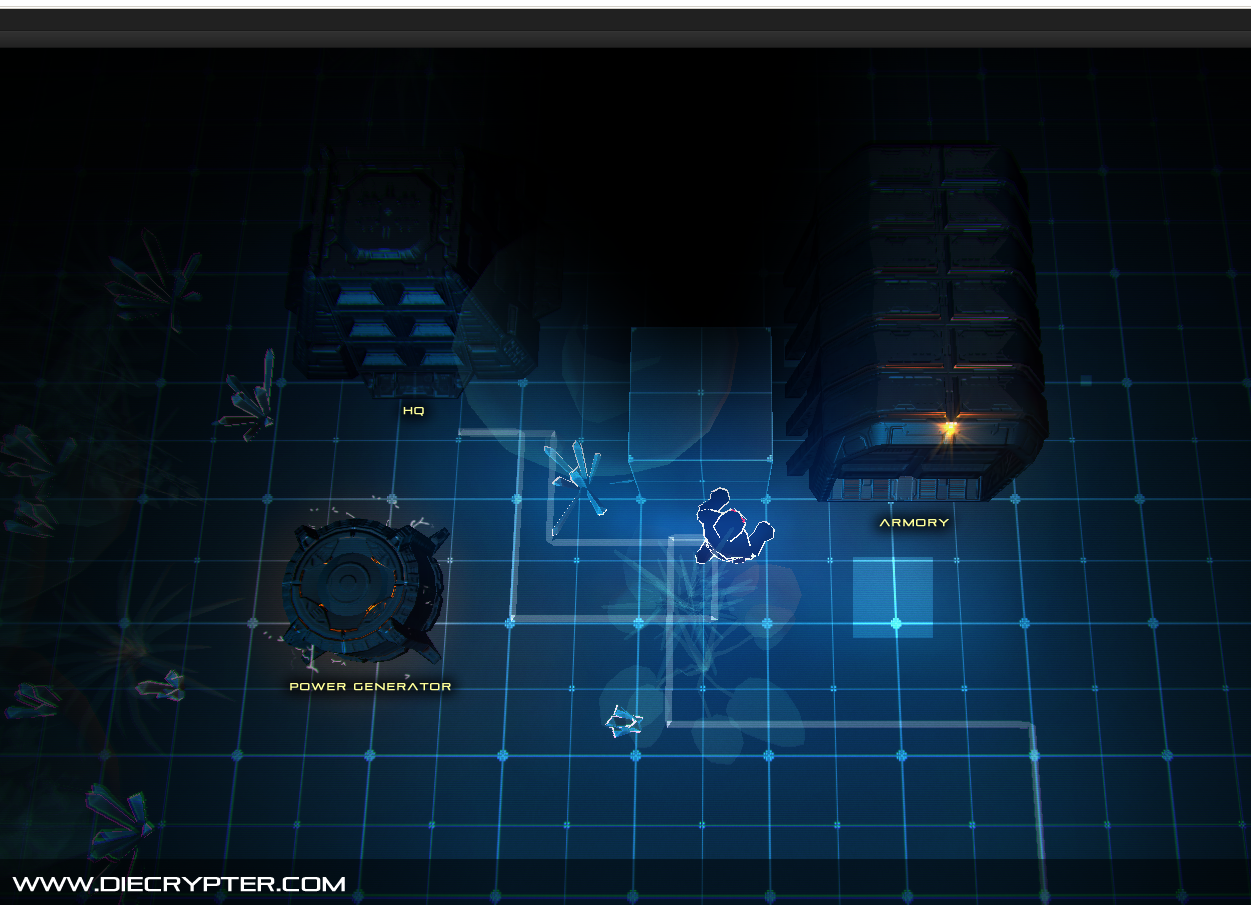 First is HQ, this is the main building of your base, and your goal is to defend this structure, because if enemy team destroys it you won't be able to build any more structures and second structure type is Generator, generator is very important structure because it provides the power to your base, without the generator your base won't function properly.
Third structure is Armory, this is very important structure because it provides basic assault equipment to your team mates, it doesn't however have any gadgets as to make gadgets your base need 1 of the Tech Labs: Tactical Tech, Augment Tech.There is also a Warfare Tech that is upgraded Armory and has more interesting weapons. Robotics structure in other hand gives your base ability to construct Droids that can guard or assault by your command.
Then there is Defense Tech that gives ability to construct a guard towers for your base. I won't spill much of the details for now so that i don't overload your brains with my post.Thank you for reading!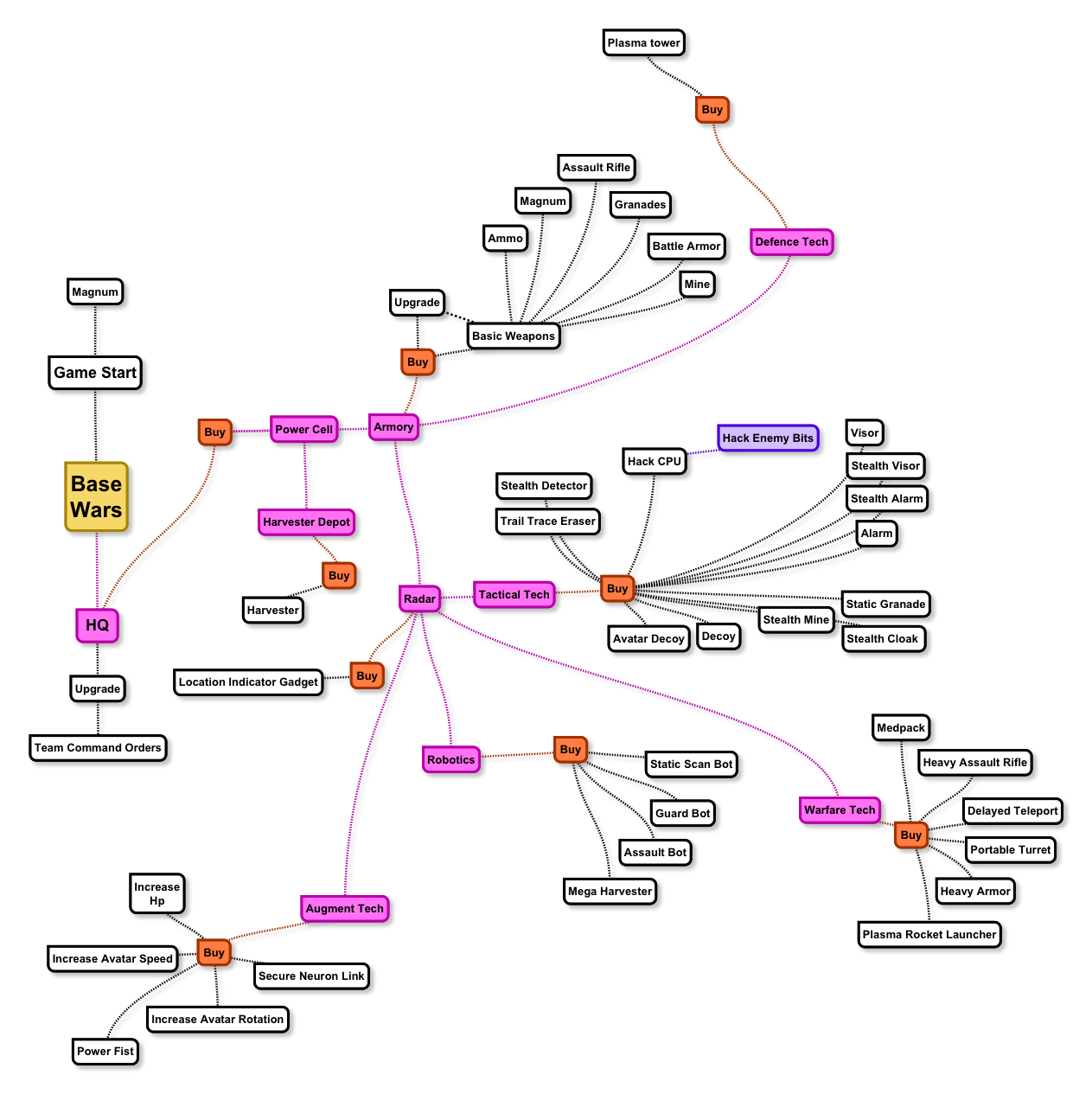 Bigger image to mindmap