On our official development blog, we've just ended a three-episodes story about the 3D models of Jack, Patrick and Jane. If you missed it you can turn back in time by simply clicking on the following links:
Every sculpt accurately follows the concept arts (read the full story HERE), so we have now our avatars ready to move, shoot, jump etc. but we still need levels.
Reverse: Time Collapse features lots of different enviroments, some of them in in different eras. To list a few of them:
New York (past, present and future)
SERN laboratory
Jack's apartment
Broker office
Area 51
In this article we talk about the outdoor spaces. We asked Vivian Kair (level artist best known for his work on The Division and Assassin's Creed 4) to join the team and create the 3d reconstruction of New York.

New York (2001)
When we thought about this particular level, we created some zones for car chases and some other to be walked by feet. We set up a different level of detail for those kind of areas. There's no need to have a high-definition texture on a building that you barely see during a hot pursuit! So, first step, we sent this details map to Vivian: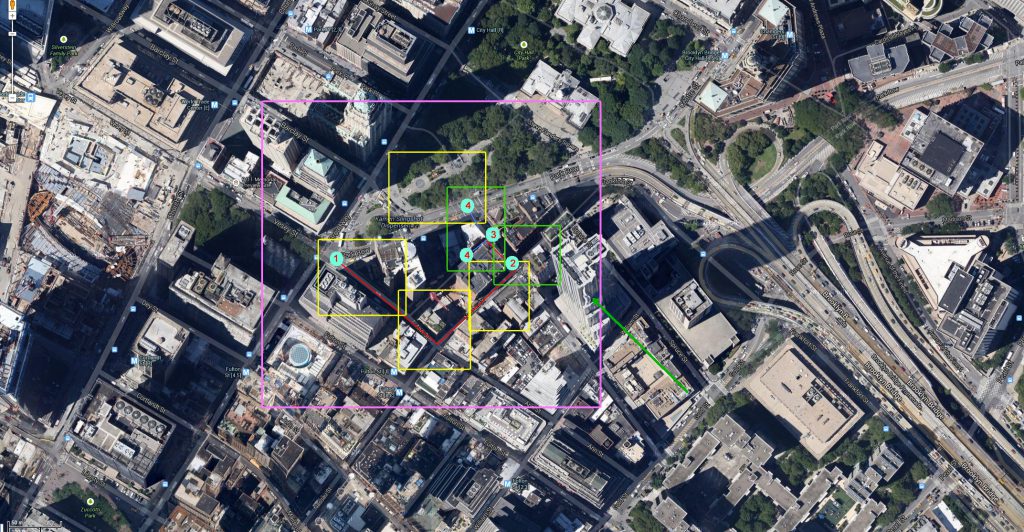 The overall playable area is framed by the purple square. The yellow squares represent the areas that needed a lower level of detail, while the green ones contain the walkable zones. There the game must have the highest possible level of detail, as you can actually stare really near at a shop door. Vivian started studying dimensions and spaces of the city.

When he started texturing and crafting the models, the difference between 3D and real world has been thinned.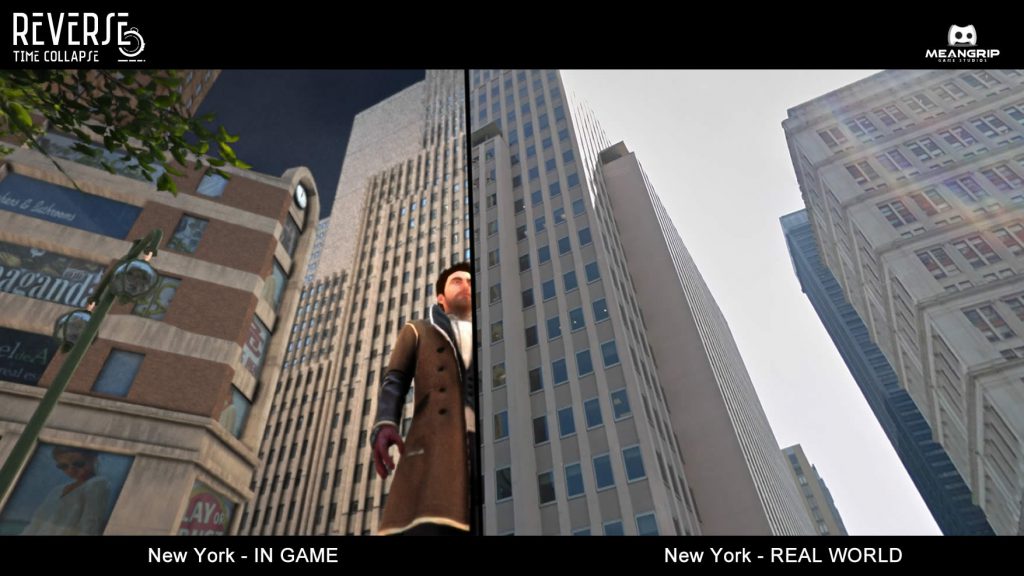 Even during the model test phase, without cars and people, this work resulted in some evocative scenic points, as you can see in the screenshots. To create the 2040 version of the city, the present city has been mixed with futuristic buildings.
See the environments used in-game in our 2+ minutes trailer on Youtube. Stay tuned for the next article about indoor environment.
Please, support us on Steam Greenlight
Subscribe to our newsletter
Official website