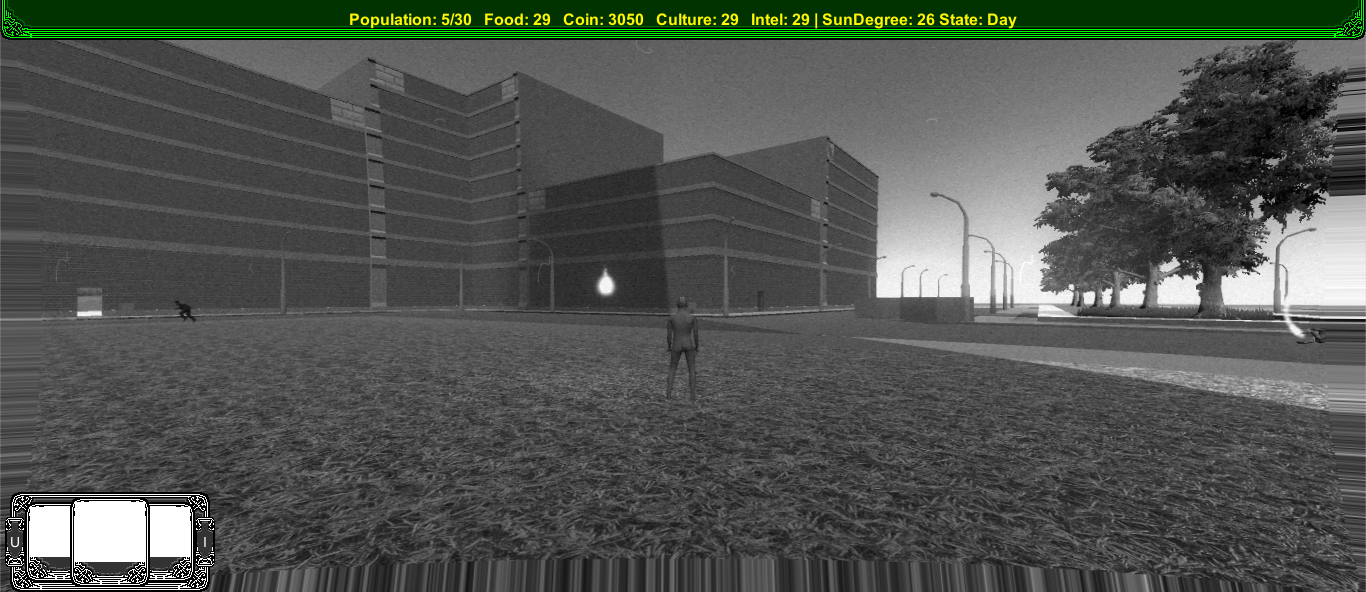 Last week, I tore it all down. All of the old city disappeared like magic with the press of a key. And from the ashes rose a new phoenix, and shed it's concealment. Presenting a new city, made of magic. An illusion just for you!
Purple Magic
I have done a lot of work on the game. Like a loooot. Are you ready? Let's begin! First off, there is saving now! So you'll save your progress when you end the game, and you can pick up right where you left off! The world is very much more optimized now. Now I have a much smaller city to work with as well, since it is only the debug version. Controller support! Yes, you can play with a controller now. Actually, that is the only way to play right now... oh well! And the biggest change...
The City Appears
The whole city is procedural! Meaning it is rebuilt whenever you start a new game! And not only that... You can destroy any house you see, and build a new one in it's place! Even though every model looks the same right now, they are not! You can build homes, shops, offices and monuments! When new NPC's arrive in the city, they will look for a home and a place to work. If they go to work, they actually go to a office or wherever they are working. Same with homes! So you can go full stalker now, and follow people around. You wierdo. it isn't very visual yet, though, so they don't start working at their workplace:( I also added scaffolding to houses while they are being built, and sound effects. And cars, but they only drive over people...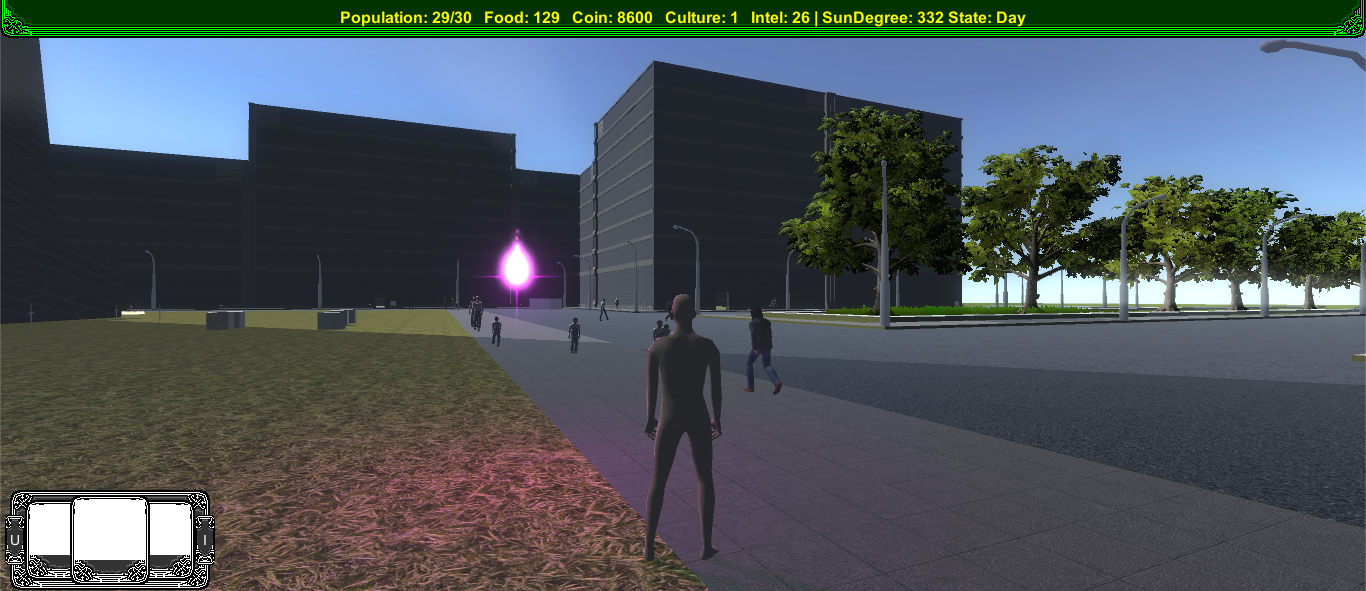 And I have fixed a whole lot on the graphics! Things have textures, and the NPC's look way better. There is still a lot to do in that department, but it is coming soon! A lot of the time last week was spent just writing logic charts and preparing our own kind of magic 3D-spritesheet. It's really fast to create and edit the buildings,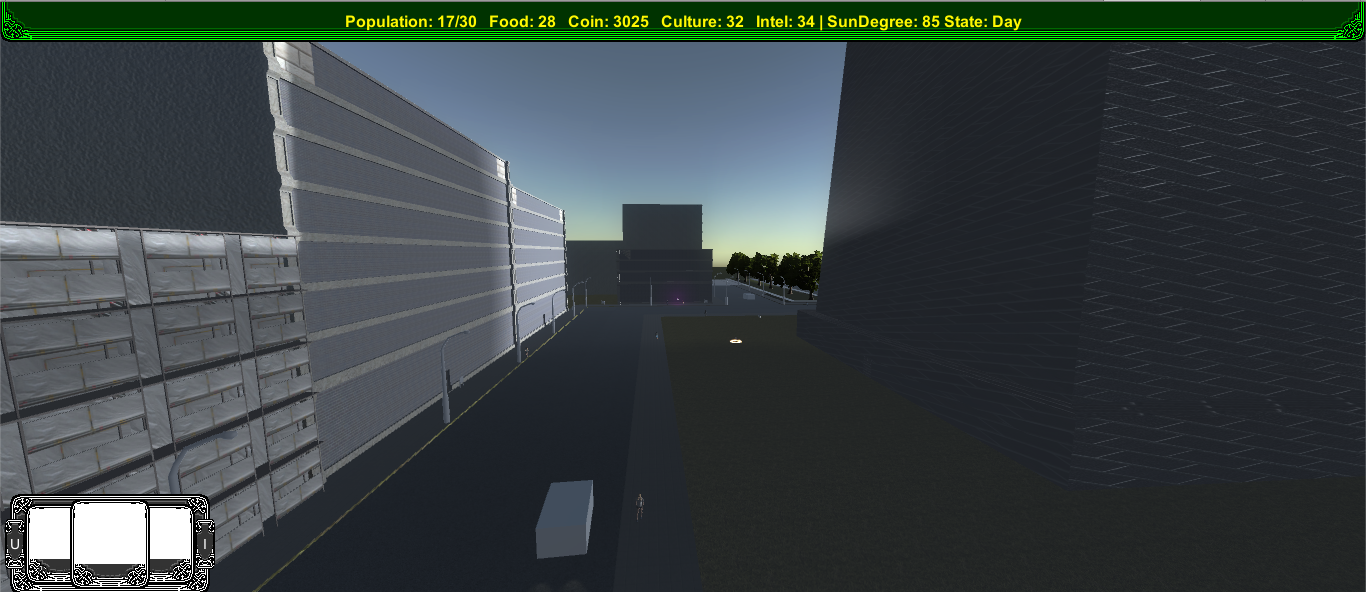 and every thing is hooked up right now, so I just have to get a bit better at modeling. But I'll get there!:D
Is that a sliding door?!
There is no build today, since it would require a controller, and it kind of looks like shit now, so instead I've just doubled up on the images! I wonder what the game will look like next week...
I've been using this tutorial by Wayward Art Company, which helped me a lot getting more effective in Blender! Check it out! I've also made a spotify-playlist of music I've used as inspiration for the game. Sort of a soundtrack, while I wait! :D