Hello Everyone,
Dominic aka Cybergebi here
I got some new Information for you.
Trailer
We have made a Trailer showing the Concept of Vision Runner: Build, Share & Play
You can watch it here on our Greenlight Page or on Youtube.
Status
Last week we achieved a big goal. We made all basic parts of Vision Runner working. So as you can see in the Trailer, Building, Sharing and Playing works fine together as they should. And Sharing a Map works faster than we expected. No we concentrate on fixing Bugs, adding More Filter Options in the Parkour Central and adding more Object to the Editor. The Texture Editor for the Object will be implemented on a later date. That's why currently every Block has the same Texture.
The implementation of the Multiplayer is currently in research about the Dedicated Servers and the Server Browser.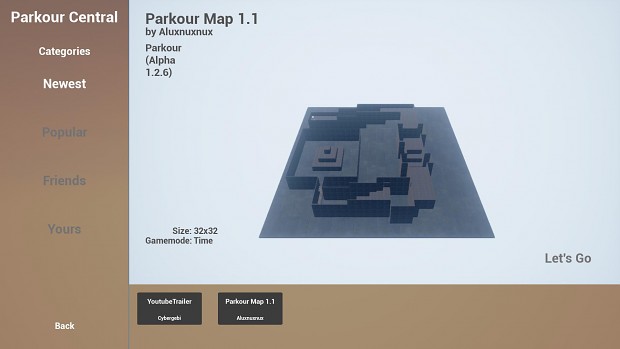 BETA delay
We got a setback, again. The Computer of our Lead Developer broke down last week. We managed to get an older Computer up and running with the Development Tools over the Weekend. But that Computer is not as good as it should be and it slows down our Development. We need to delay the BETA to End of May/Beginning of June. But so you have more time to Register for the BETA right now!

Greetings
Cybergebi
Lead Developer