In this build there are a host of changes, you can check out my development blog for all the details. I've uploaded a new gameplay video and the usual smatterings of GIFs too.
Here is an overview of some of the new changes: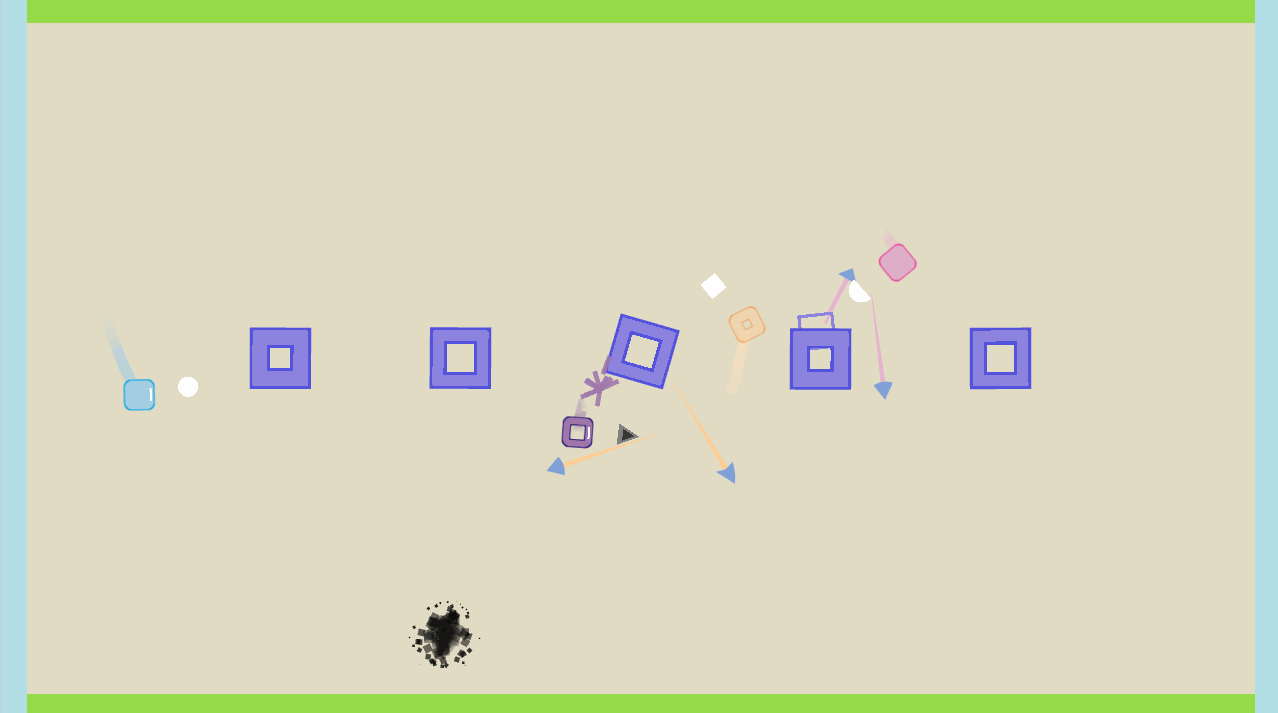 Overhaul of the visuals, a more consistent and pleasant colour scheme, new particle effects, outlines for players and objects.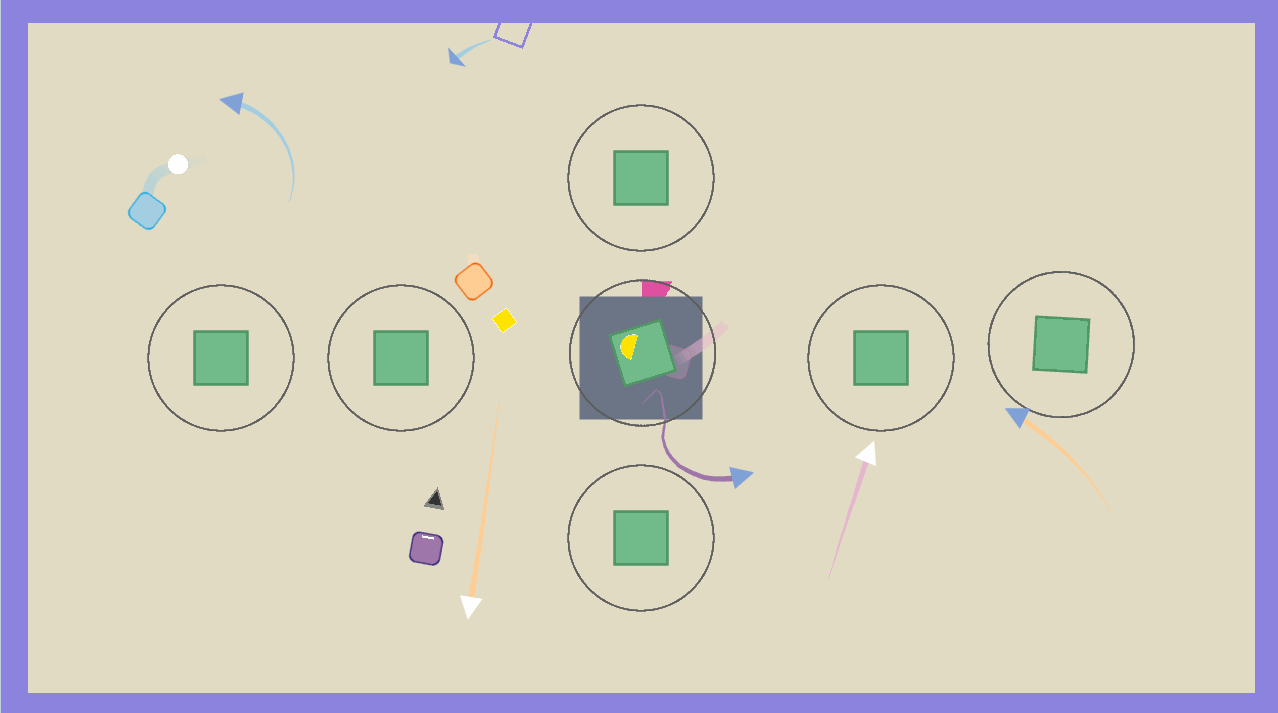 Projectile trails have colours which are player specific and is helpful when things get chaotic. Also shown is the new visual representation of the gravity well effect for environmental objects.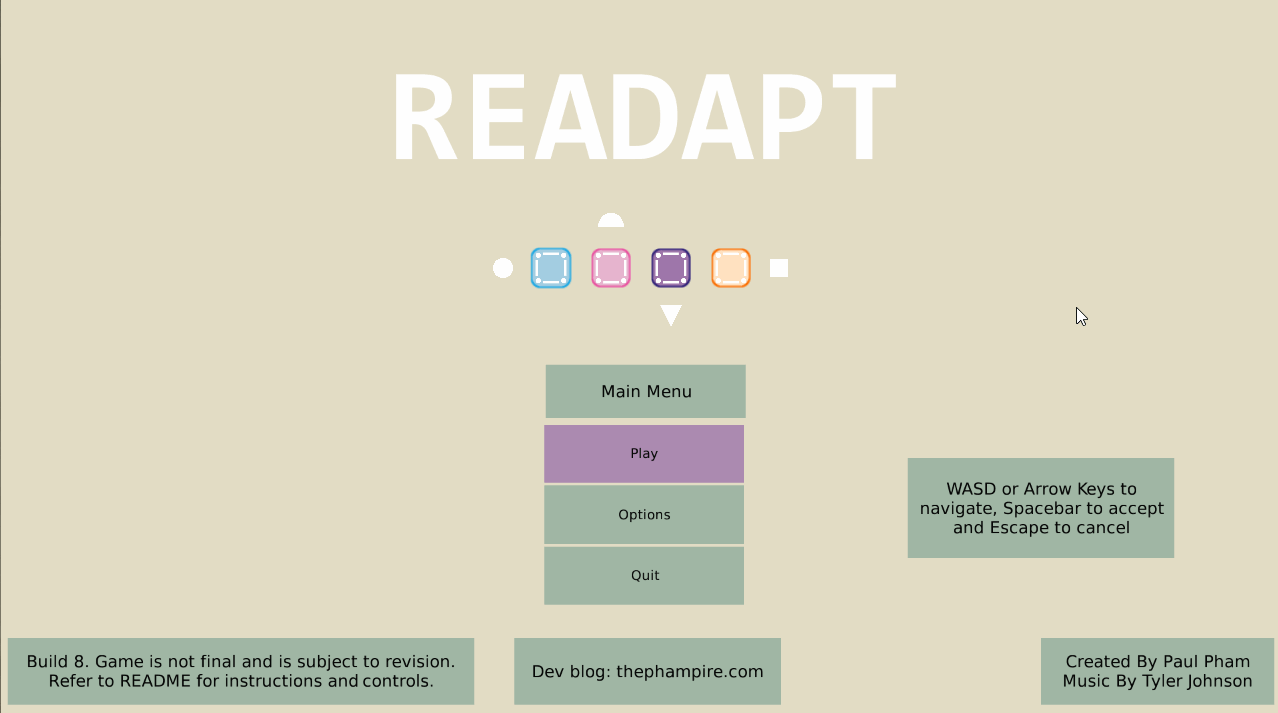 The UI has been improved, new buttons for menus and reduced text clutter during the start of the round. New health states have also been added for environmental objects, which hollow out much like players do when they take damage.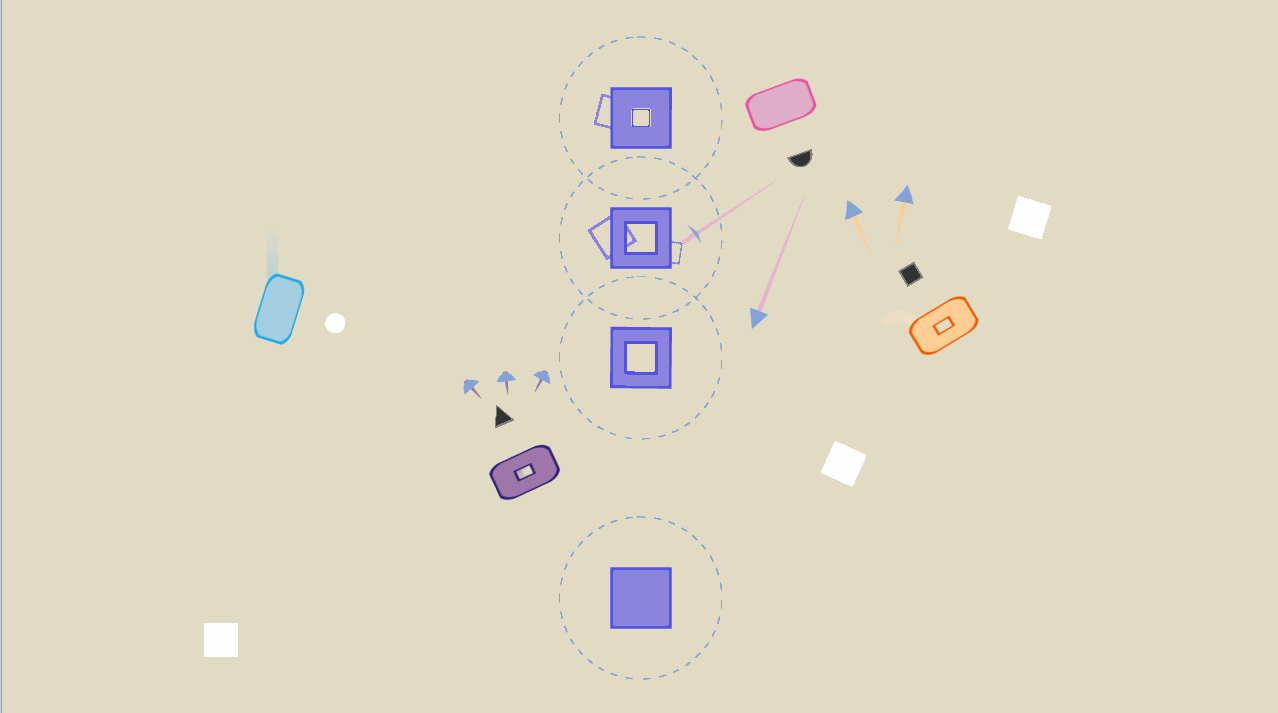 New modifiers have been added such as the explosive modifier for the environmental objects and the shifting player size modifier.
New variables have also been added to existing modifiers such as the bomber projectile which can now be several different shapes instead of just being circular.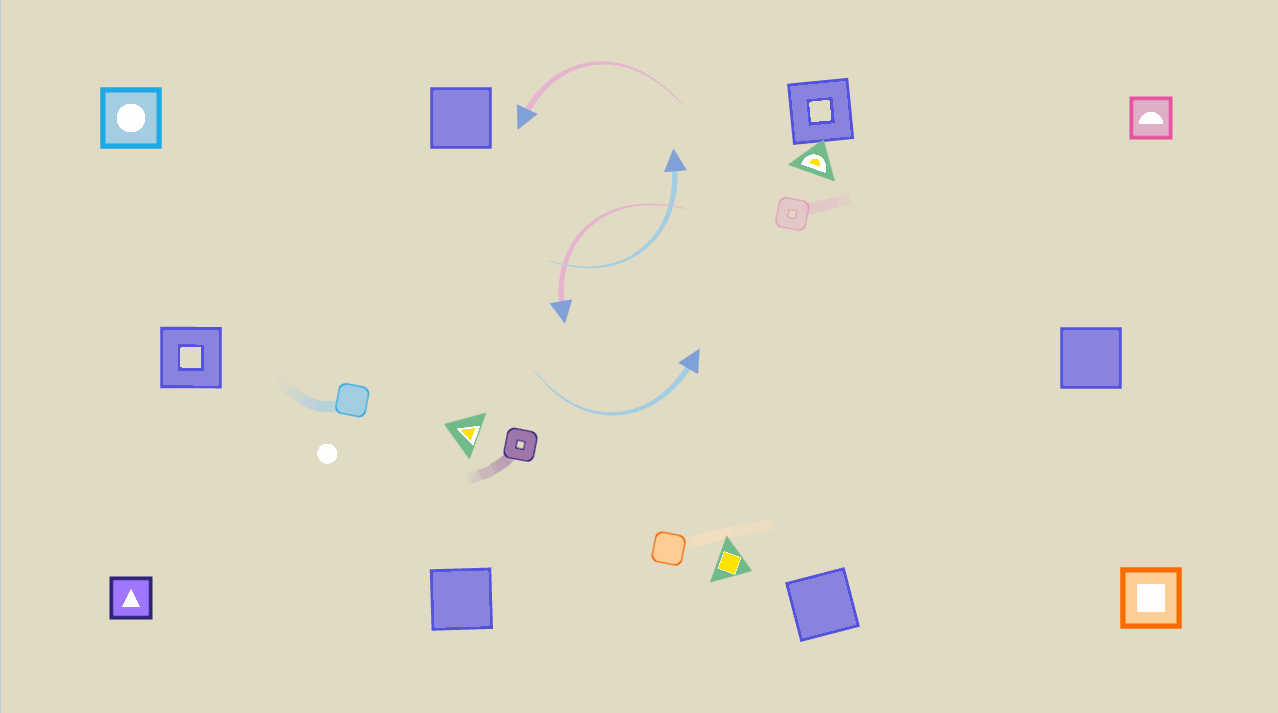 A lot of sounds got updated and a lot of bugs got squished too. There are too many changes to list here, so check out the this latest build and see for yourself. If you have any questions, ideas or feedback feel free to get in touch or leave a comment below. Thanks and enjoy playing!