Classic Update:
We're coming up to a very large release of KAG, but in the mean-time there's been a lot of stuff addressed in classic (the current playable iteration of the game) that warrants a new release! There are likely to be a few bugs slipped through the net, but it's felt very solid the last few test rounds. Be sure to report bugs in the thread and on mantis.
Full Changelog:
fixed extra spike and gurgle sounds occurring after getting spiked or drowning, then getting hit.
fixed 120 stone in catapult from bomb bug
fixed trees leave copies of their top behind when blocks have been placed above them
fixed lighting is team biased
fixed attack timer reset upon getting hurt
bombs now hurt through the holes they make, and through bridges
all damage goes through bridges now
fixed "vote next map is actually vote reload map"
fixed cant attack around corners (tentative fix)
fixed bottom line of map is empty
fixed % causes issues in chat window
reverted to classic lighting for non-gold servers
added no_shadowing boolean in gamemode.cfg (defaults + forced to true in non-gold servers and false in gold servers )
fixed crash in security if a null player was present
Hopefully the number of fixes is reassuring to those that seem to think we're not listening to bug reports - Some of these fixes have been sitting in the repo for a good 30 days now, and were just never pushed by accident ;).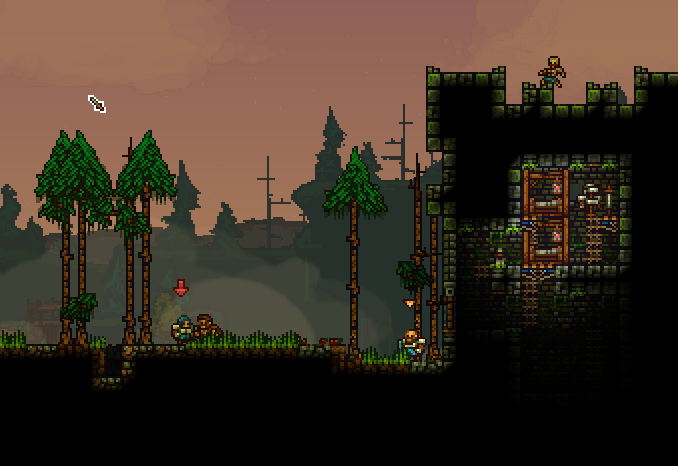 What's coming next?
We're working hard on the scripting side of things - combat is coming together again, a lot of things have been re-animated and re-polished, most of the syncing issues have been abated, and the API should be handling multiple games soon, if it isn't already :).
We'll do another round up of things we've been working on and give some more pretty pictures next week, collating that kind of stuff takes too much time for me to set aside at 11:22 PM, heh.

Max/Geti