Greetings, fellow adventurers.
I'm very happy to announce that a new build is now available. It fixes several issues found in the last version but also introduces a lot of new content and gameplay features. For example along with a simple introduction to the story there is now a basic tutorial mode introducing the core gameplay mechanics.
Here are the download pages (or direct download links, if you prefer):
Windows (Direct link)
Mac (Direct link)
What else has been added? In more technical aspects terrain now has height, which has its advantages and disadvantages. Higher ground offers greater range of visibility but isn't always the easiest to reach and ofen blocks your way. Quest system has also been rewritten in Lua, eventually allowing you to make your own quests.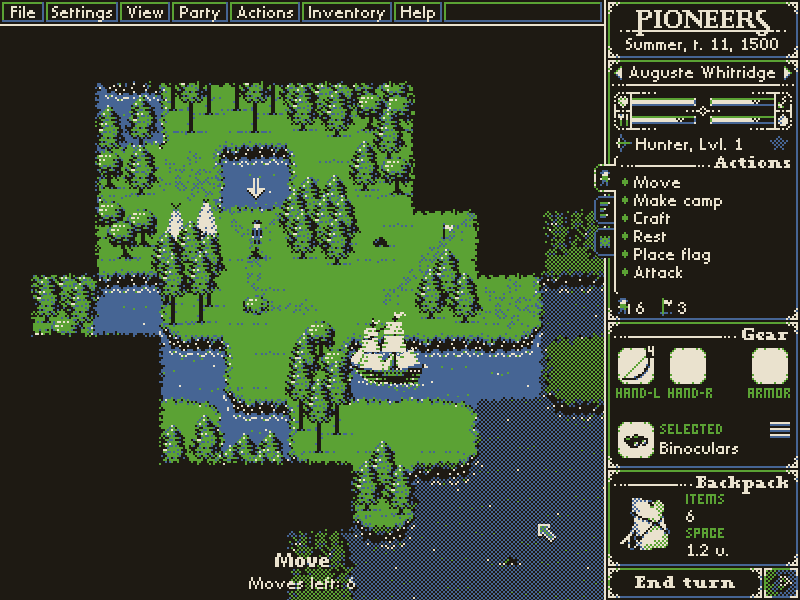 In graphics and audio department the campsite and brig now have their own screens. Two new headbobbing tunes have also found their way into the game. That is nearly 30 minutes of original soundtrack now!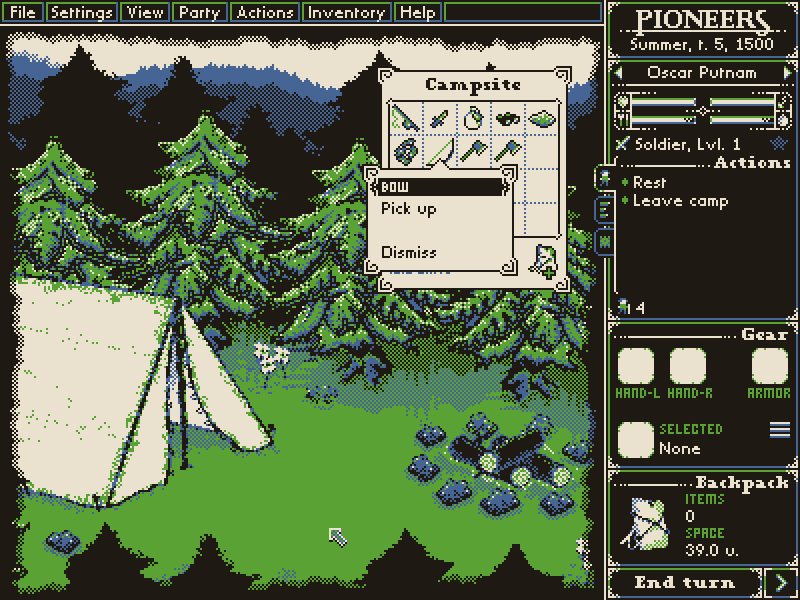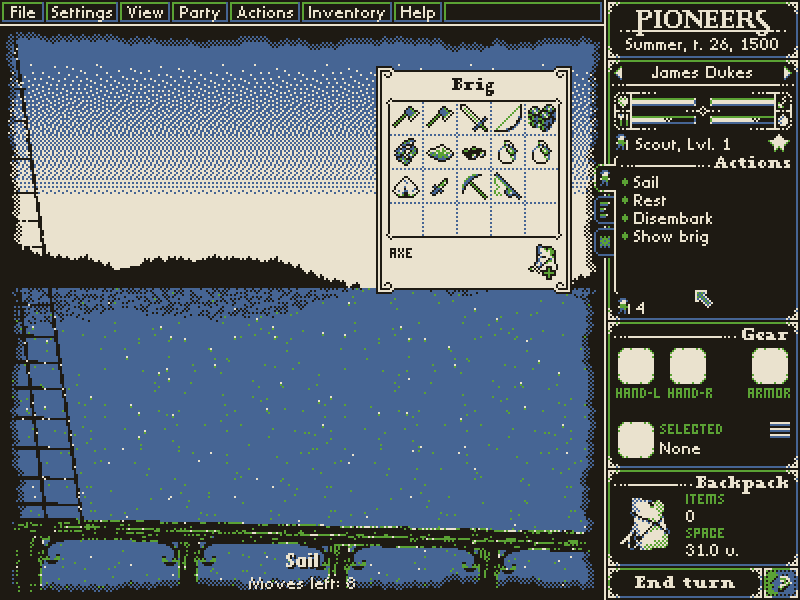 Please try it out and let me know what you think. Your feedback will help shape this game. If you like what you see and hear, visit the game's website to see how you can show your support.
Thanks for reading.