Greetings Turn-based Strategy Fans!
We have a special announcement for you all. Broken Lines launched back in February and since then we've been watching the community's reaction to the game, how they play, and also listening to what they want.
We did have a relatively quiet period over the summer, however, we can now properly let you all know that we have been hard at work on an expansion for Broken Lines - an expansion that you can now playtest for free.
---
Broken Lines: The Dead and the Drunk
Yes, that is the title of our expansion, and both the dead and a lot of booze plays a massive role in the game.
Our original game took a more serious approach to the story, with some rather dark narratives, especially if you properly explored the backstories of a few of the soldiers - anyone who can remember Morgan's war stories will know what we mean.
So for the expansion, we wanted to do something a bit different, but also stay true to the game - after all, this is a natural continuation of sorts. Working with more side effects of the mysterious fog that gave you so many problems (in the game that is) was a great way to do so.
The expansion is almost ready, however, we've got a surprise for you. We've made a special standalone version of the expansion (in BETA) available for free for everyone until Sunday 13th December via Steam Playtest.
So, check out the new trailer, some great screenshots, then read on to see how to join.
And of course, here are some great screenshots taken from the expansion!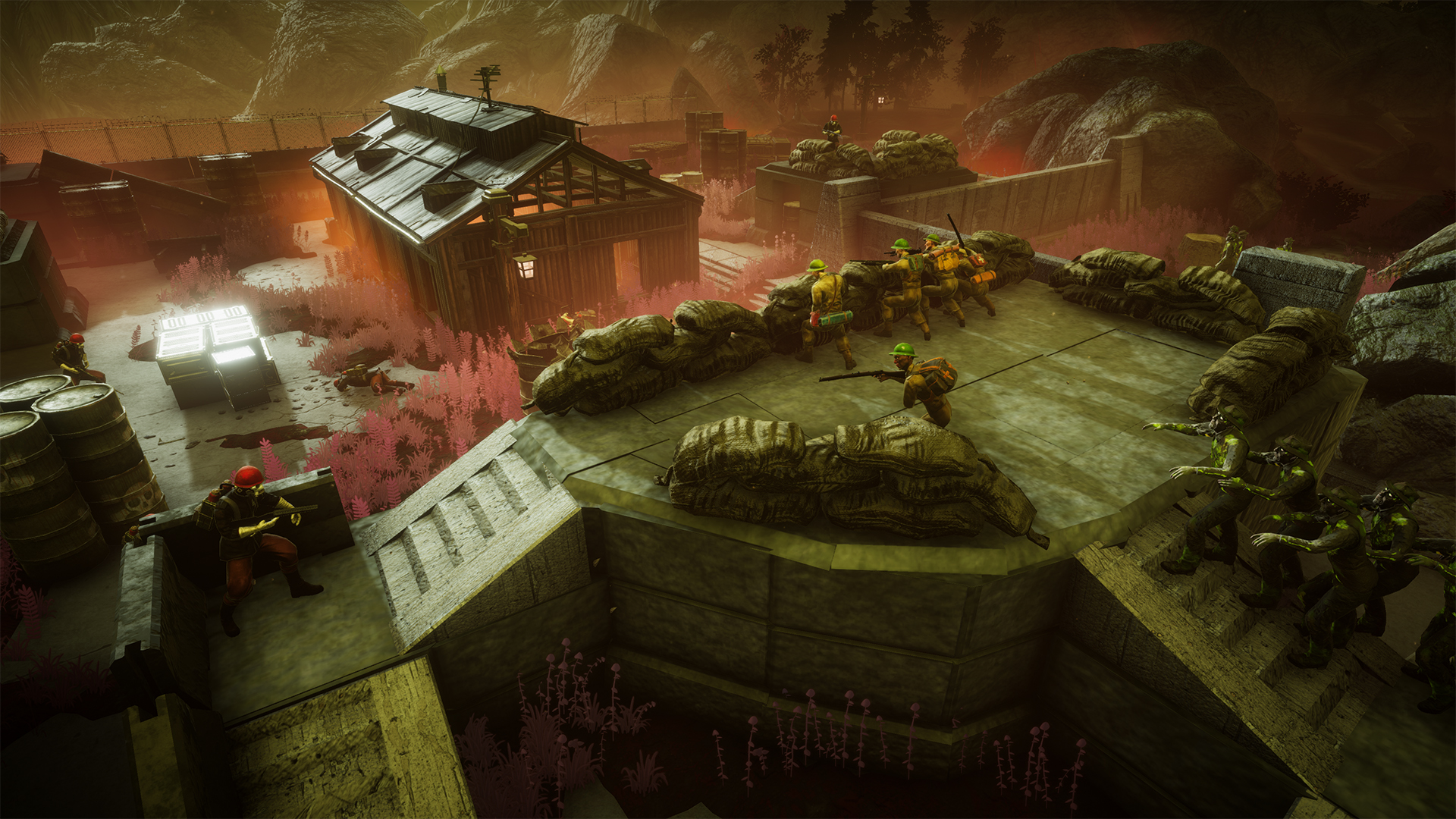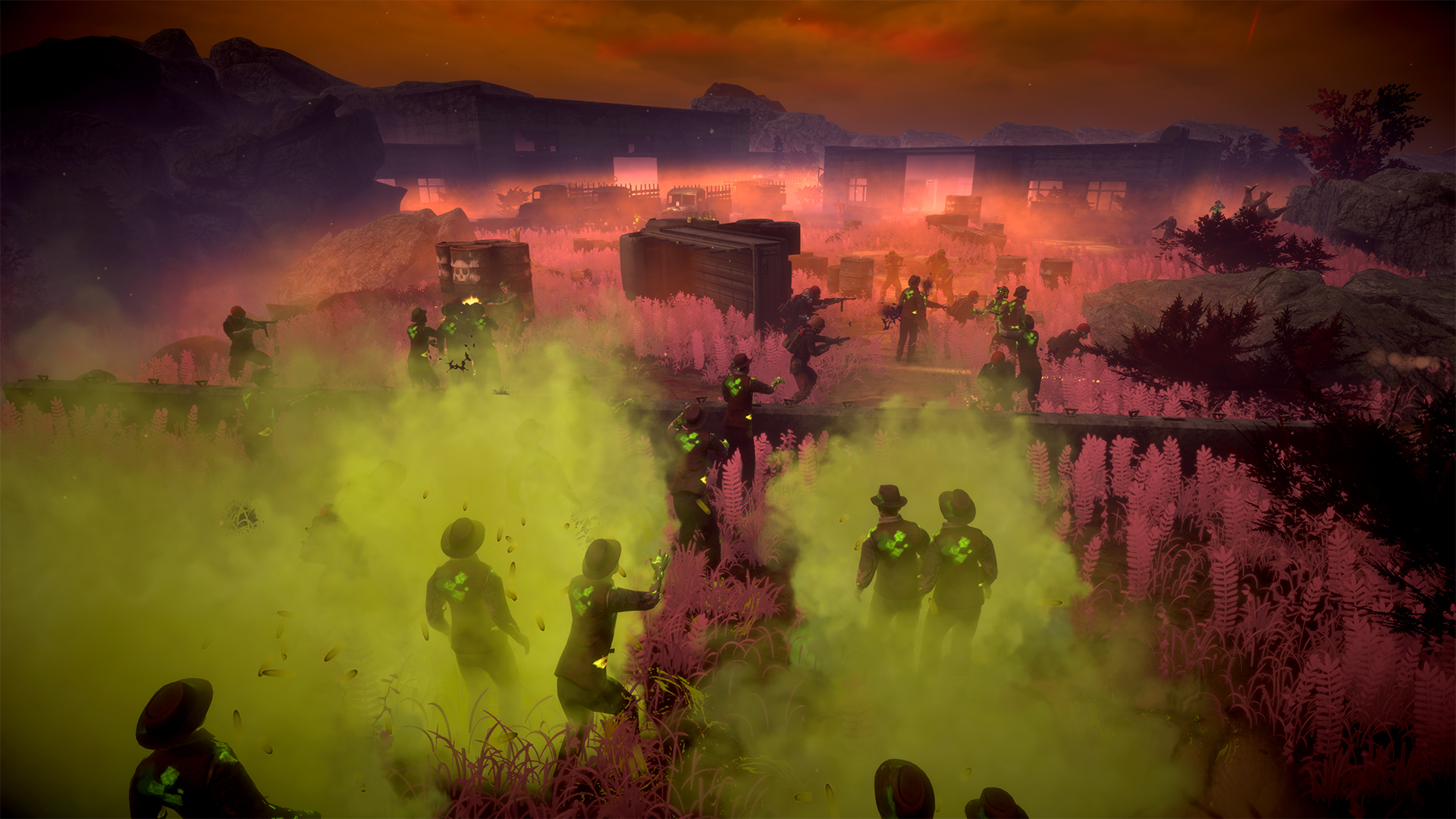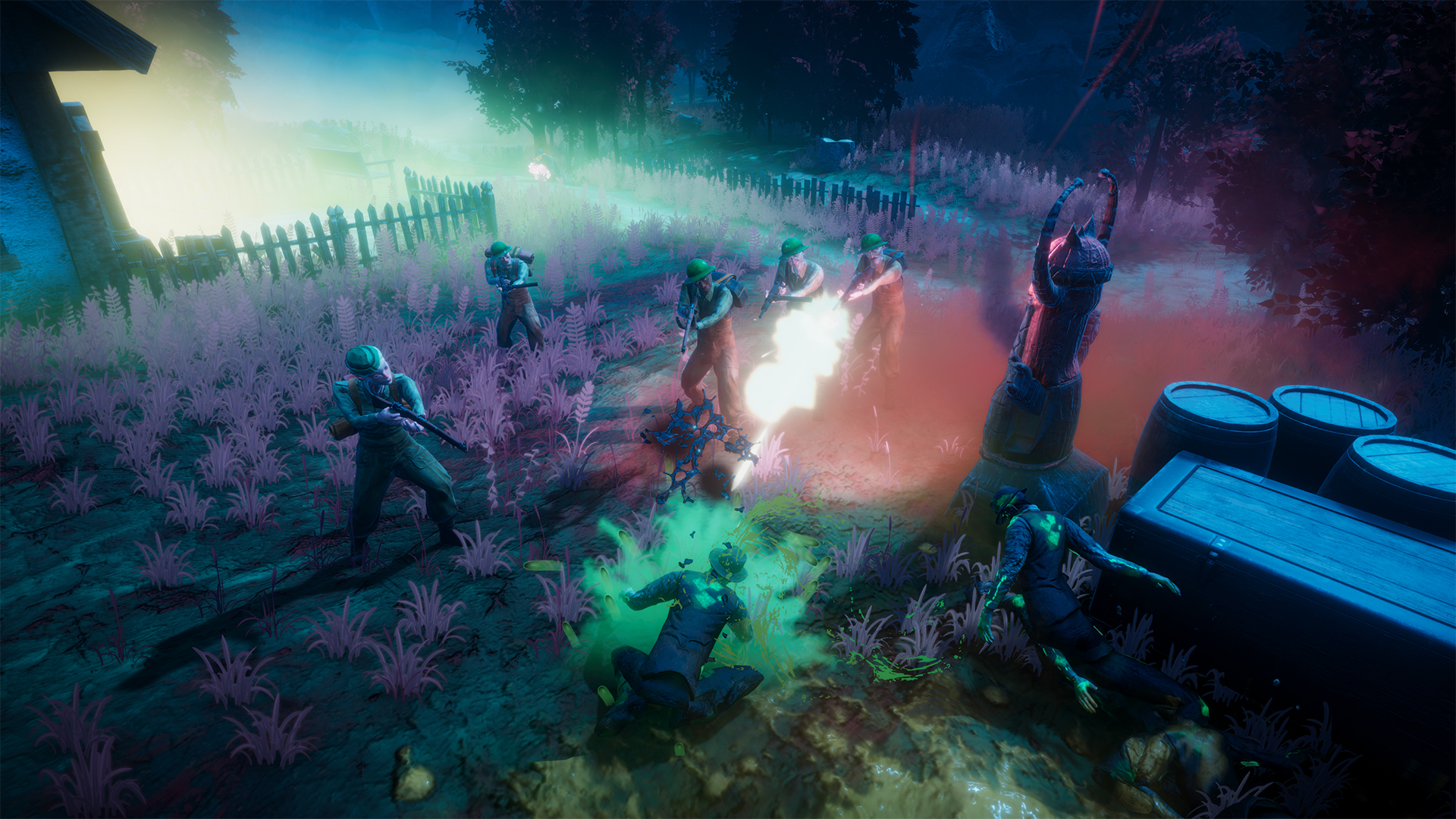 ---
Playtest the game for Free!
This is something that we are quite excited about. We've been watching a nice feature made available in Steam, the Playtest service. Though the feature is still a Steam beta, we have been able to sign up for it and are now actively using it.
What does this mean for you, the players? It means that on our Steam store page, there is a new option to request access to our Playtest. All you need to do is click on that green 'Request Access' button and we'll handle the rest.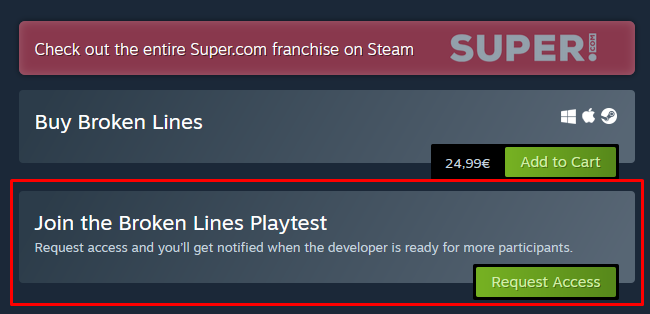 Once you've been approved (we cannot see any situation where we'd not approve anyone) you will be able to download a special standalone version of the expansion to try it out. That's right, you do not need the full game to join the playtest!
Naturally, we just ask that people who do sign up actively help by reporting any issues that they encounter to us. To help incentivize our testers, we will run a few fun events that focus on bug hunting, so be sure to join in!
We wanted to use this feature as though we have carried out extensive QA on the expansion, we know that nothing beats the watchful eyes of the community when it comes to finding issues.
Anyone can sign up for the playtest now and the session will last until the 13th of December (Sunday).
---
If you want to take part in our playtest, please visit our Steam page and join in on the fun!